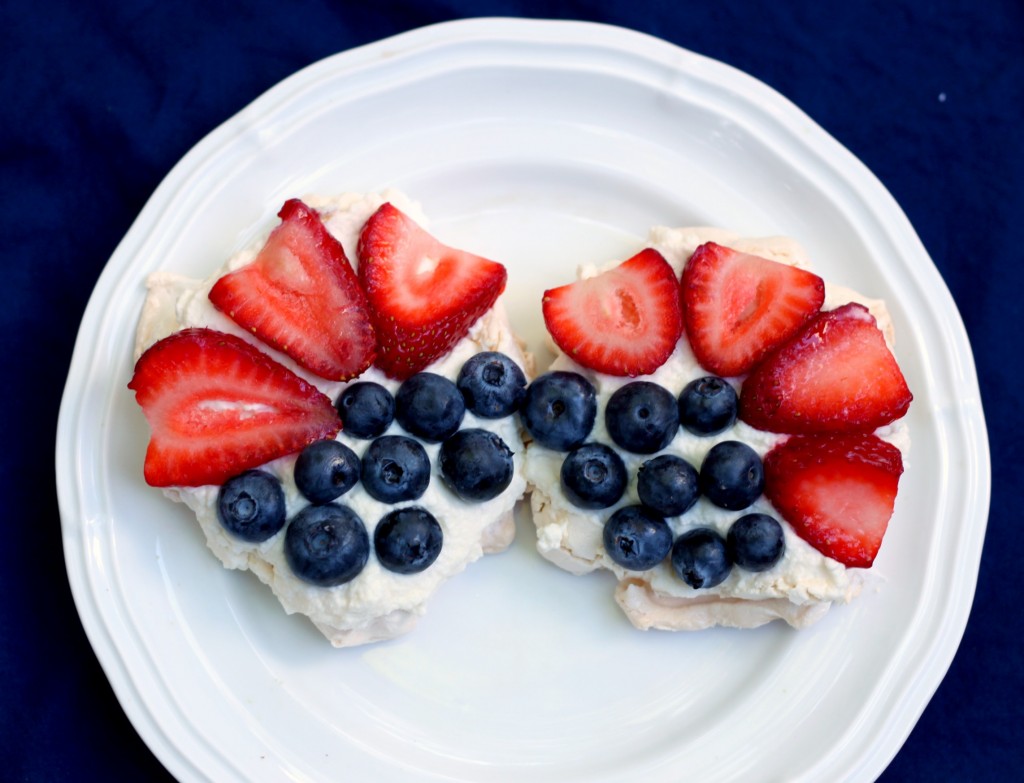 If I drive a couple of miles from my house, I hit fields and farmland. Another half mile and there's a wonderful strawberry stand, just at the side of the road. Getting out of the car on a perfect spring day was idyllic. Big blue skies and wispy clouds above me, row upon row of strawberry plants before me. I walked over to the little stand as the sweet scent of strawberries wafted towards me.
A short, elderly woman smiled and nodded at me as I walked up. She didn't seem to speak much English but it was a simple transaction. I couldn't help but buy several pounds of the perfectly ripe, deep red berries. But besides simply eating them, what would I do with all those strawberries?
This is the first (of five) posts of things I have done with strawberries in the past week. Yes, one week. If we were what we eat, I'd be one giant walking strawberry right now.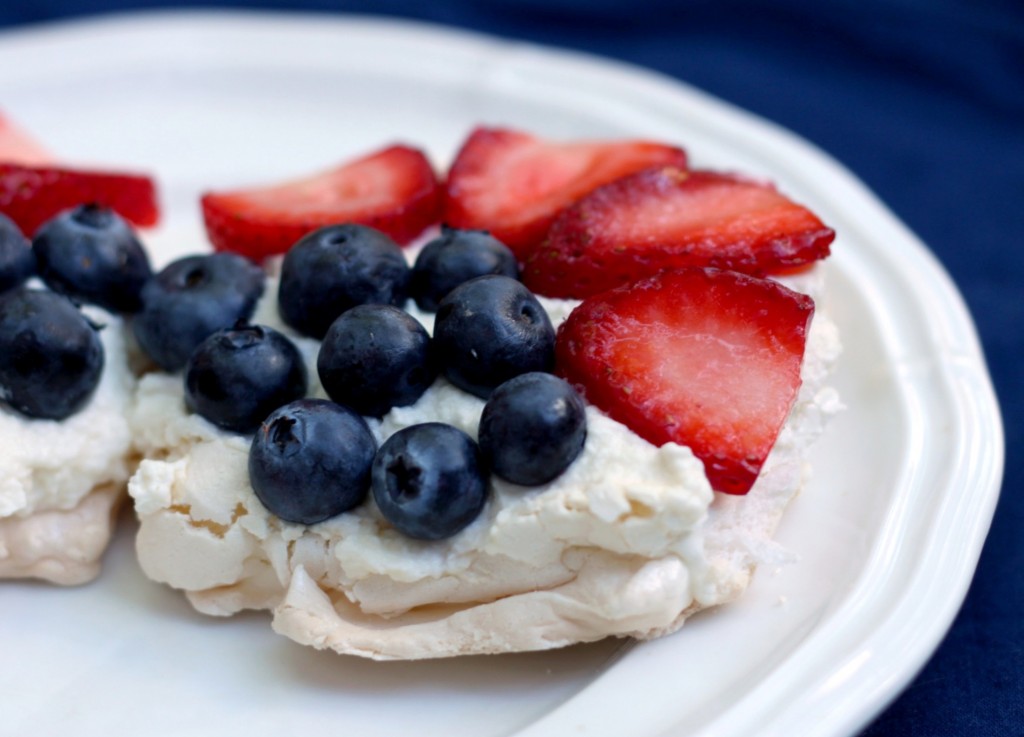 The first thing I made was pavlova, an Australian meringue dessert. What I love about it is that the inside of the meringue isn't hard, but rather fluffy and chewy, not unlike a marshmallow. They are traditionally topped with whipped cream and fresh fruit, and let me tell you, strawberries are perfect for this light, summery dessert!
Mini Pavlovas
Adapted from Simply Recipes
1 1/2 t vanilla extract
2 t distilled white vinegar
1 1/2 T cornstarch
1 1/2 C sugar
6 large egg whites, at room temperature
A pinch of salt
Preheat oven to 275°F and place rack on middle shelf. Line cookie sheets with parchment paper or Silpat mats.
In a small cup or bowl, combine vanilla and vinegar. In a separate small bowl, whisk together cornstarch and sugar.
Using whisk attachment, beat egg whites and salt in stand mixer on low speed. Gradually increase speed to medium and beat for 2-3 minutes, until bubbles are very small and the same size, and very soft peaks begin to appear.
Increase speed to medium-high and slowly add sugar and cornstarch mixture to egg whites. Continue to mix for a few minutes, then add vanilla and vinegar. Increase to high speed for around 5 more minutes, until meringue is glossy and has stiff peaks when the whisk is lifted.
Fill piping bag with meringue (if you don't have a piping bag, you can use a spoon) and pipe 3-4 inch ovals about 1 inch apart (they won't spread) onto prepared baking sheets. With a spoon or a clean finger, press a small indent on the top of the meringue where the toppings will lie.
Place them in oven and reduce temperature to 250°F. Bake for around 1 hour, or until meringues are dry to the touch and white. If meringues are starting to crack or turn another color before they are done baking, reduce oven temperature by 25°F and turn baking sheet around.
Allow to cool on baking sheet. Serve with fresh whipped cream and fruit.