I made a special dessert for the 4th of July: Firecracker Cupcakes!
About a month ago I made homemade Funfetti cupcakes, which were a big hit. To make them even more festive (did you think that was possible?) I sprinkled red Pop Rocks on top. Each bite explodes in your mouth like, you guessed it, a firecracker.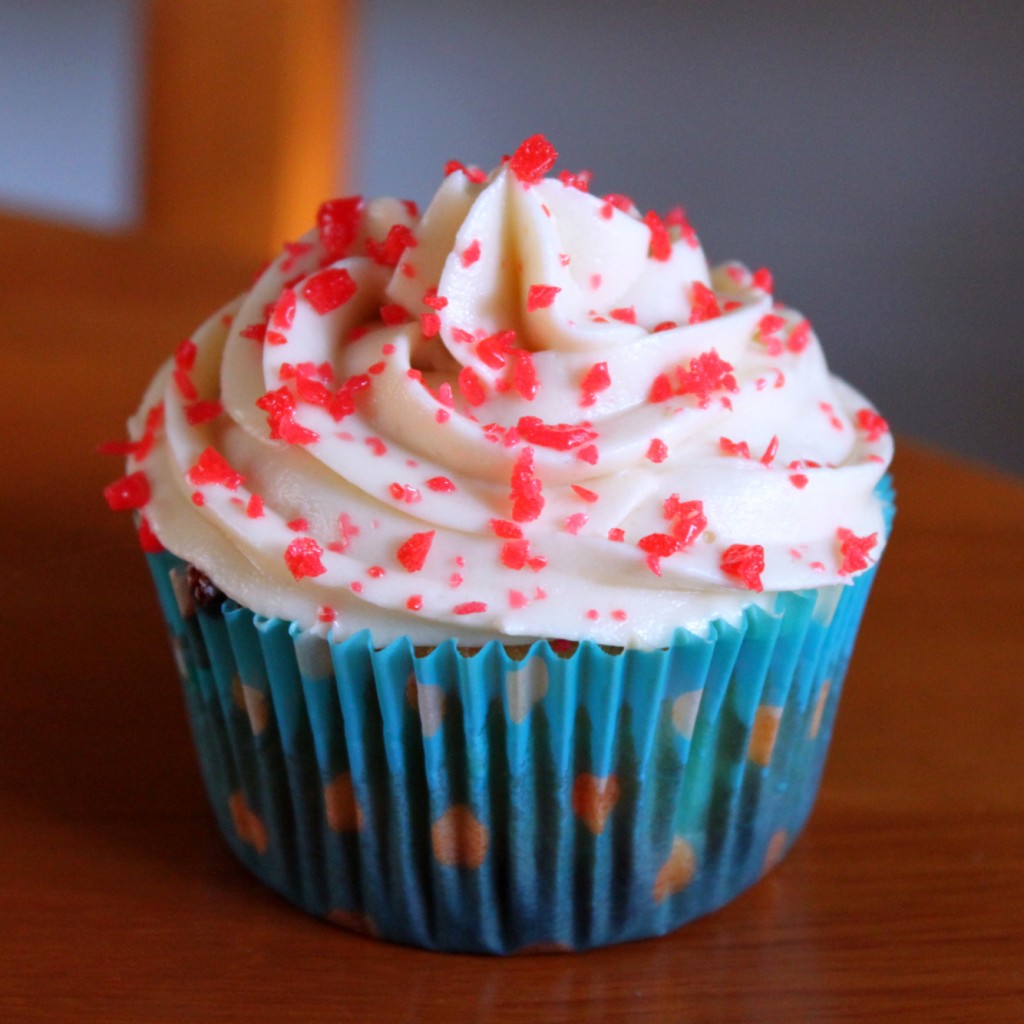 I used the same recipes again (this one for cupcakes and this one for frosting). To have a good firecracker effect, add the Pop Rocks right before you serve the cupcakes. Moisture is what makes them pop, so you don't want them sitting too long on wet frosting (for the same reason, putting them in the batter won't give you cupcakes that pop in your mouth).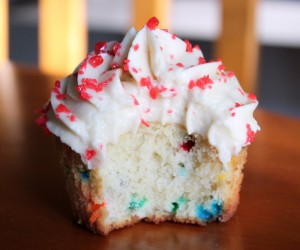 Happy 4th of July!
More recipes you'll love: