Eating locally in Northern California is both easy and extremely enjoyable. Recently, I was gifted with a couple of great local products: an award-winning triple cream brie, Mt. Tam, from Cowgirl Creamery and flat bread from Rustic Bakery, both in Marin County.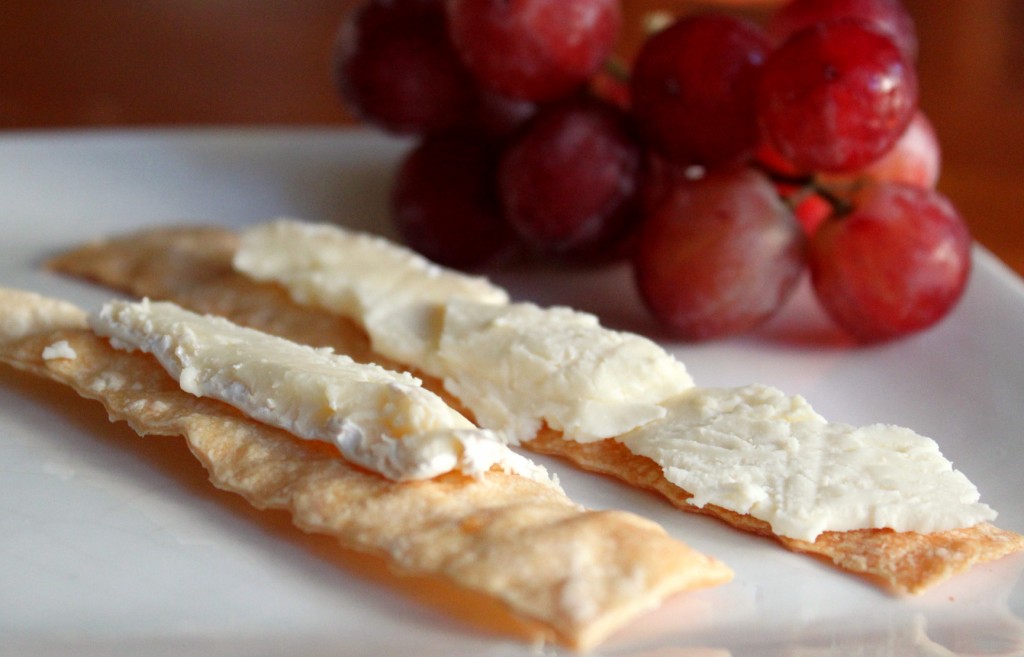 The brie is very creamy, rich, buttery and nutty. The olive oil & sel gris flat bread is thin and crispy, with the mild flavor of olive oil and a hint of salt. Served along local organic grapes, they make a satisfying snack or appetizer.
What are some of your favorite local products?