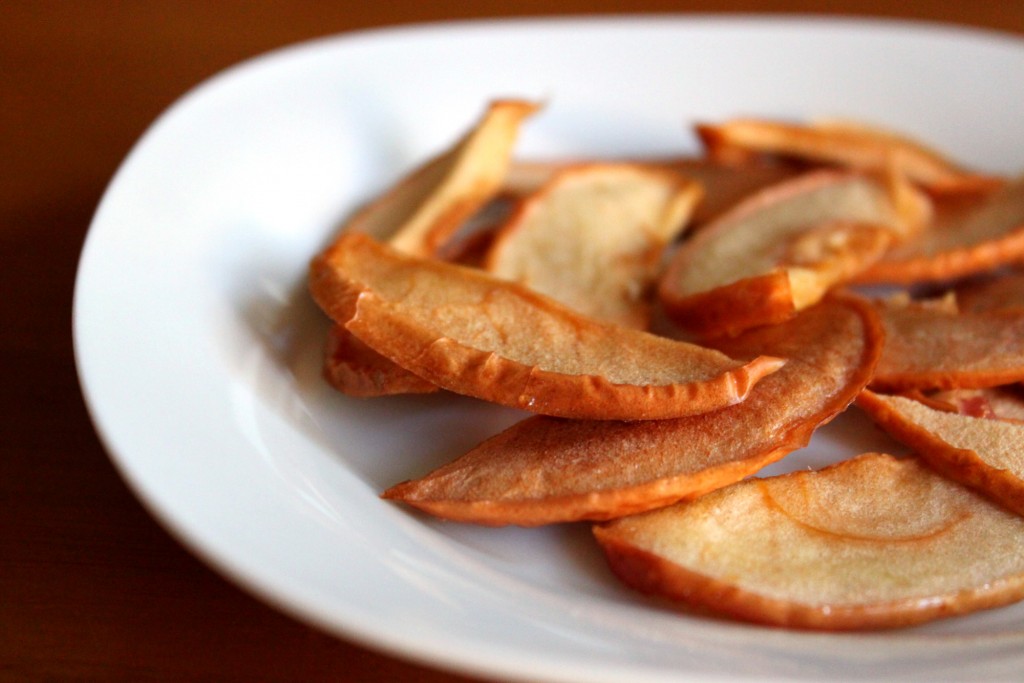 It's finally fall! Apples are in season and I've been eating them every day (keeps the doctor away, right?). After buying an overwhelming amount, I was inspired by this post on Serious Eats to dry some in the oven. I don't own a dehydrator, and this is a simple way to make flavorful dried apples (much better than store bought). Thicker slices turned out chewy, while the thin slices in these pictures were crunchy, airy, and almost candied.
I used the Fujis I had on hand (Golden Delicious and Granny Smith are supposed to be good for this too) and submerged the slices in boiling simple syrup before baking. This gave them an extra hint of sweetness and helped them caramelize. Next time, I'll try adding cinnamon to them.
What are your favorite fall treats?
Dried Apple Chips
Preheat oven to 220°F.
Core apples and slice very thinly. If desired, spray slices with lemon juice to prevent browning (I didn't find this necessary). Submerge slices in boiling simple syrup (1:1 ratio of water and sugar). Place apples in a single layer on a baking sheet and bake for 45-60 minutes, until lightly browned.