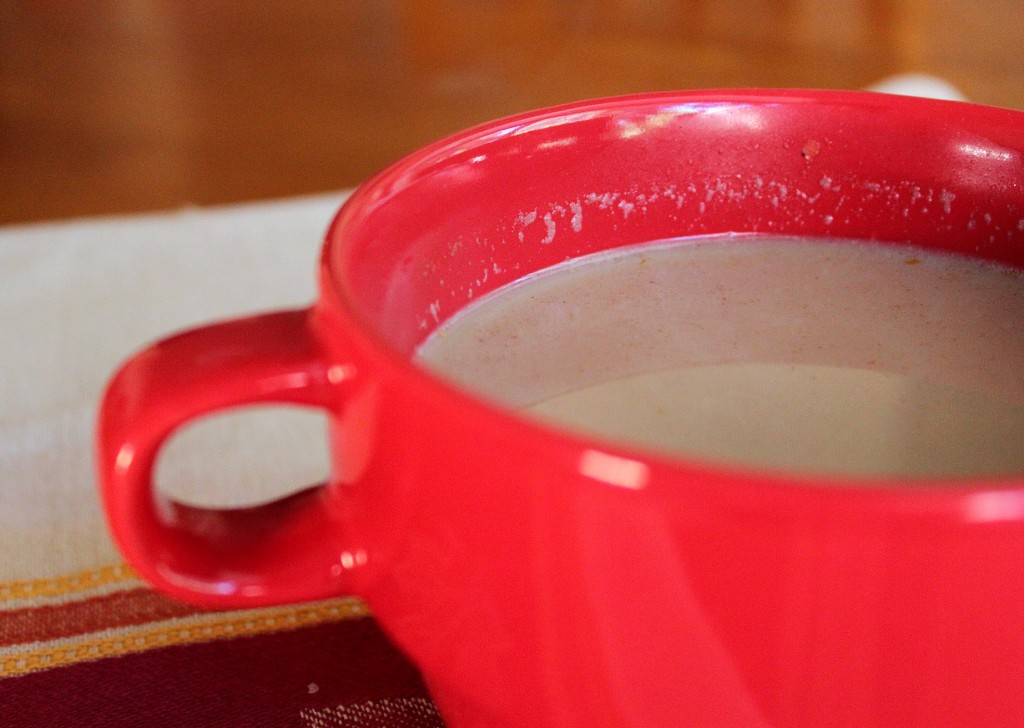 First off, technically this isn't a latte, as I made it with coffee, not espresso. But it's an (improved) imitation of a certain coffee giant's pumpkin spice latte, so let's just overlook the details.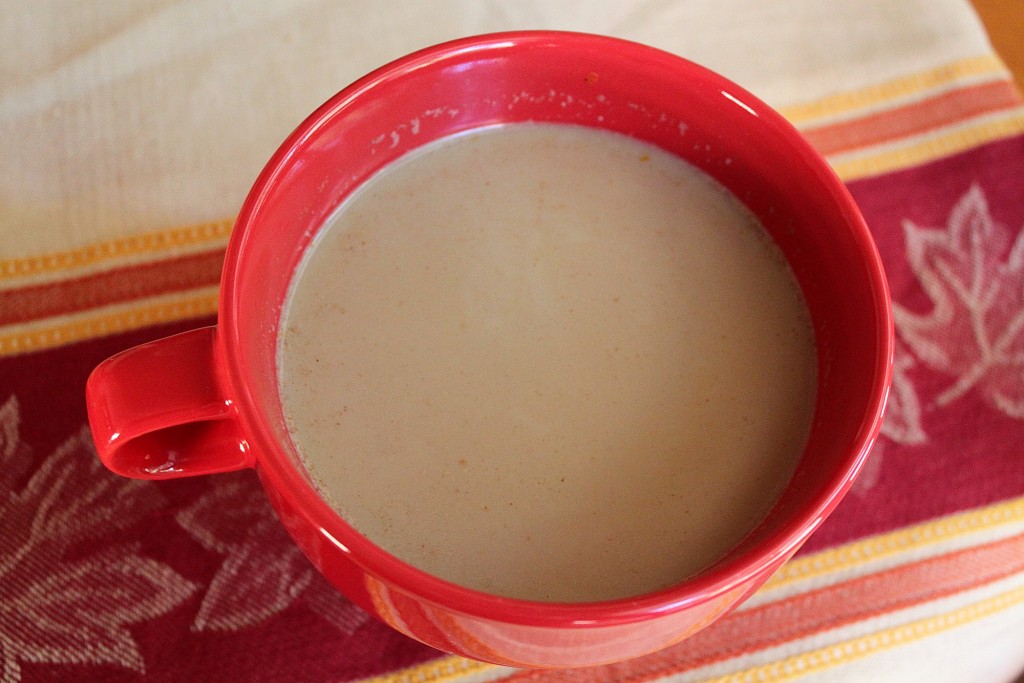 That particular coffee monopoly also uses (tons of) flavored syrup to make their pumpkin drinks. While you can make your own syrup fairly easily (here is one recipe), I choose to go a less sugary, more natural route and combined canned pumpkin puree, milk and spices. Mix that with coffee and the result is a creamy, comforting and lightly sweetened coffee drink full of autumn flavors.
Homemade Pumpkin Spice Latte
1/2 C coffee
1/2 C milk
2 T pumpkin puree
1 t pumpkin pie spice*
2 t sugar*
Whipped cream (optional)
Prepare coffee as directed and pour into your favorite mug. Combine milk, pumpkin, spice, and sugar in a small saucepan over medium heat. Whisk together and heat until warm. Add to coffee and gently whisk together. Add whipped cream if desired.
* Add more or less sugar and spices to taste. I also used some freshly ground nutmeg and an extra dash of cinnamon (I couldn't resist).