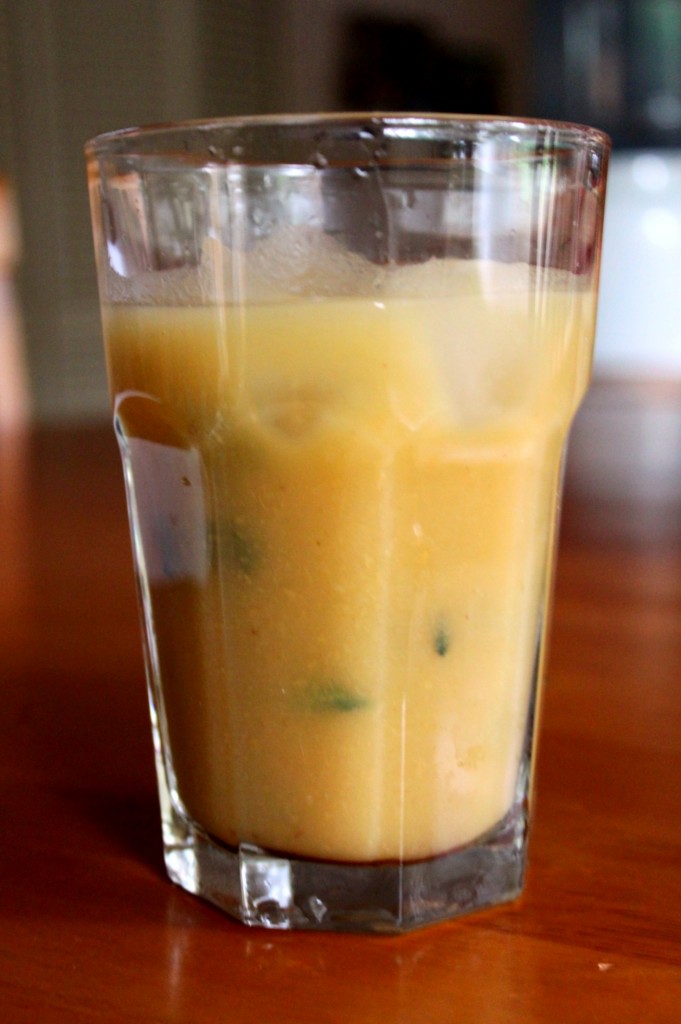 I posted about Kitchen Play last week when I shared the October Progressive Party appetizer, White Bean and Rosemary Bruschetta. Chrystal and Amir from The Duo Dishes made the drink for the same menu: a nectarine bourbon cocktail using a tool from this month's sponsor, Sur La Table.
Nectarines are out of season here now, but I was able to find the last lot of organic peaches at the store. They were clearly not at their peak in flavor or sweetness, so I added some extra brown sugar to the recipe. I wasn't crazy about the texture of the drink (it turned out a little grainy) but the flavors came together well. Definitely something to bookmark for next summer, when nectarines are in season.
Nectarine Bourbon Cocktail
1 T butter
4 T brown sugar
1 lemon, juiced
3 peaches, peeled, pitted and chopped
2/3 C bourbon
Club soda
1/4 C fresh mint, chopped
In a small saucepan, cook butter and brown sugar over medium heat until sugar has dissolved. Lower heat to low and add lemon juice and peaches. Cook for around 10 minutes, or until fruit becomes very soft. Add bourbon and remove pan from heat. Let cool, then puree mixture in blender or food processor.
Place ice and mint into 4 glasses. Pour 1/4 of puree into each glass, then stir in club soda.