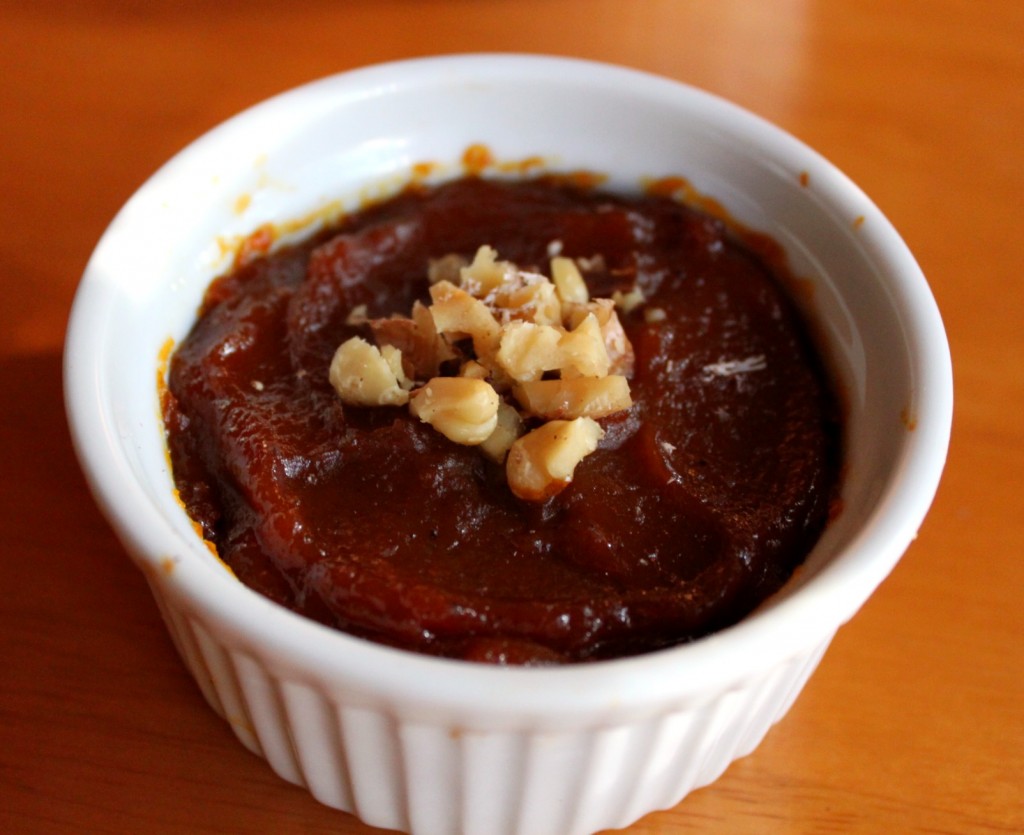 Have you ever had a craving for pie but you don't want to make or buy an entire pie? It's no secret that I love individually sized desserts, so when I saw the idea for mini pumpkin pies in a magazine, I jumped on board. The recipe was geared towards eating healthy, so they skipped the crust completely and just put pumpkin pie in a ramekin and baked it for a few minutes. That was a bit boring for me, so I made a simple graham cracker crust to add a bit of texture and saltiness to this easy dessert.
This is seriously easy, and you can use any crust or pie recipe you like. For a really easy dessert, just use a can of pumpkin pie mix and you have dessert in under 30 minutes. These are so cute and fun that you're bound to impress someone (if you don't eat them all yourself!).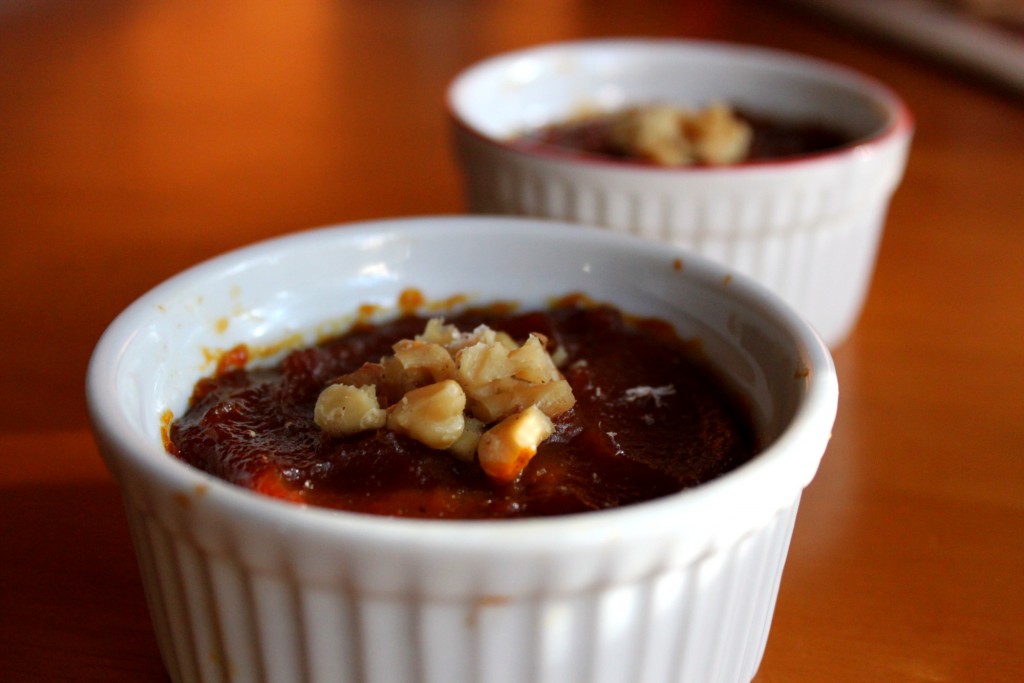 I want to go around miniaturizing everything now – what's your favorite dessert? Let's make it in a ramekin!
Mini Pumpkin Pies
Yields 4 small ramekin pies

1/4 C toasted walnuts, divided
3 large graham crackers
2 T butter, melted
1 pinch of kosher salt
1 15-oz can pumpkin pie mix (or your favorite pumpkin pie recipe)
Preheat oven to 350ºF.
Place 1/8 cup of toasted walnuts and graham crackers into a food processor. Pulse till finely ground and place in a small bowl. Mix in butter and salt with your fingers. Press 1/4 of mixture into the bottom of 4 ramekins. Bake for 10-12 minutes.
Place 1/4 of pumpkin pie mix into each ramekin and bake for 15 minutes or until it's no longer jiggly. Garnish with remaining walnuts.
More recipes you'll love: