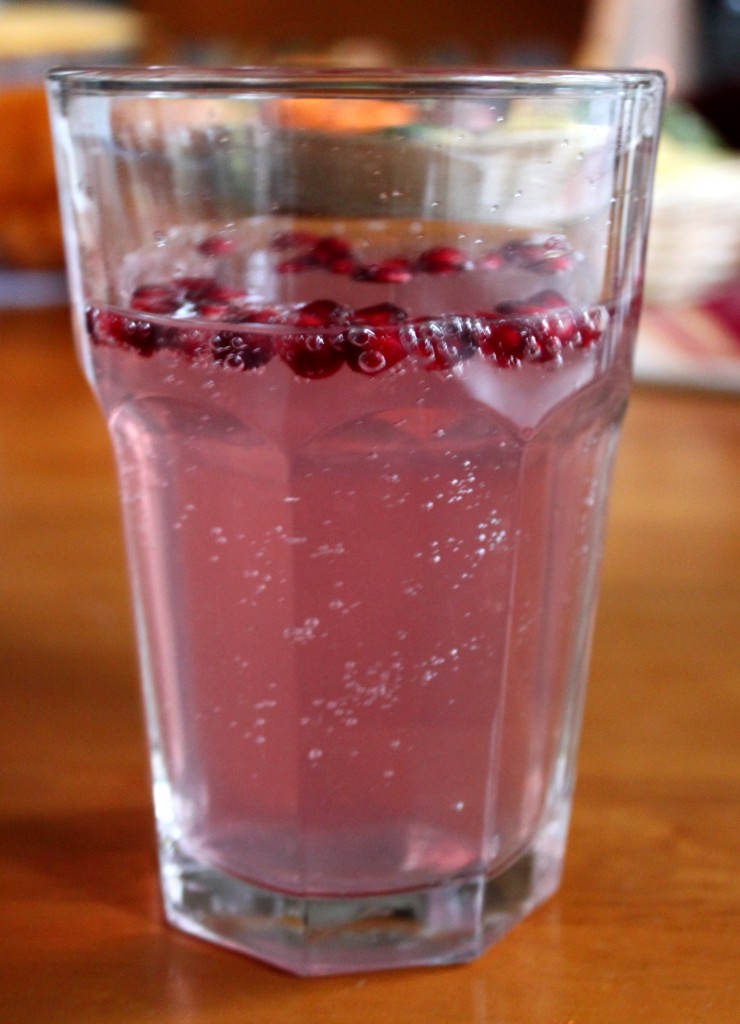 A few days ago, I shared a recipe for pomegranate syrup and promised to share more ways to utilize this delicious stuff. This homemade soda couldn't get any simpler; add some pomegranate syrup to carbonated water and you're done!
Homemade Pomegranate Soda
~4 T pomegranate syrup
1 liter of carbonated water
A small handful of pomegranate arils for garnish
Pour around 1 T of pomegranate syrup at the bottom of your glass. Fill with carbonated water and gently stir. Add more syrup to taste and garnish with pomegranate arils for a festive effect and fun texture.
More recipes you'll love: