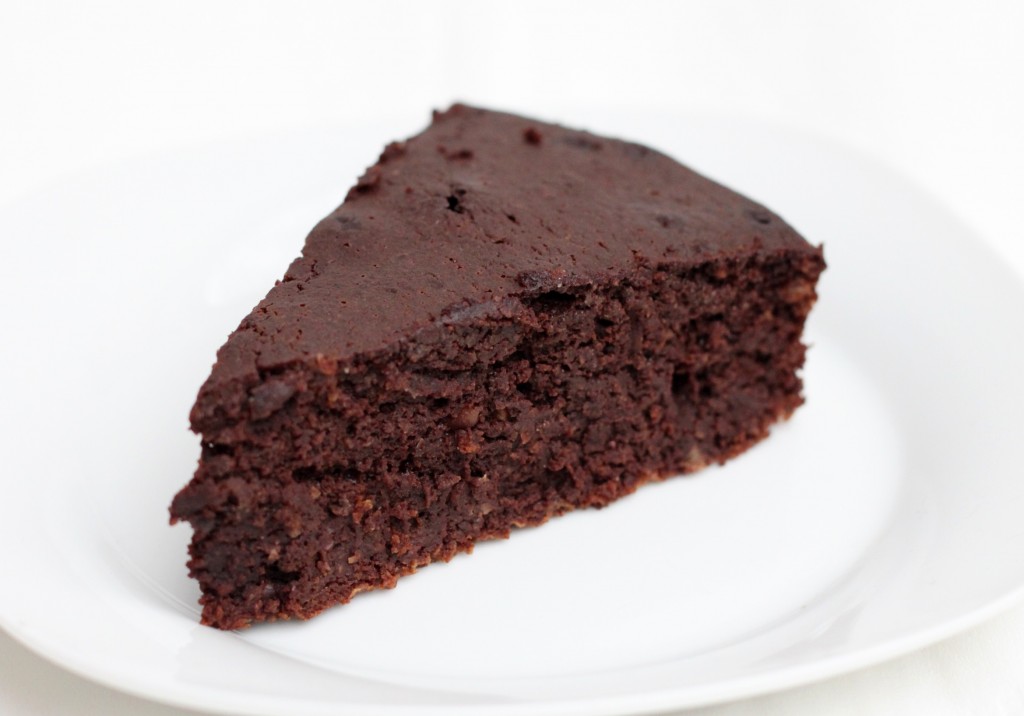 When I decided to give up sugar for the month, I wasn't sure what that left in terms of dessert. I thought at some point I'd look into baking with dates or other natural sweeteners, and then a chocolate chickpea cake popped up in my Google Reader. That sounded too intriguing to pass up. A cake made with beans that tasted like chocolate? (I know, it sounds gross, but I swear it doesn't taste like hummus.) Add some OJ and agave to sweeten the deal and I was set.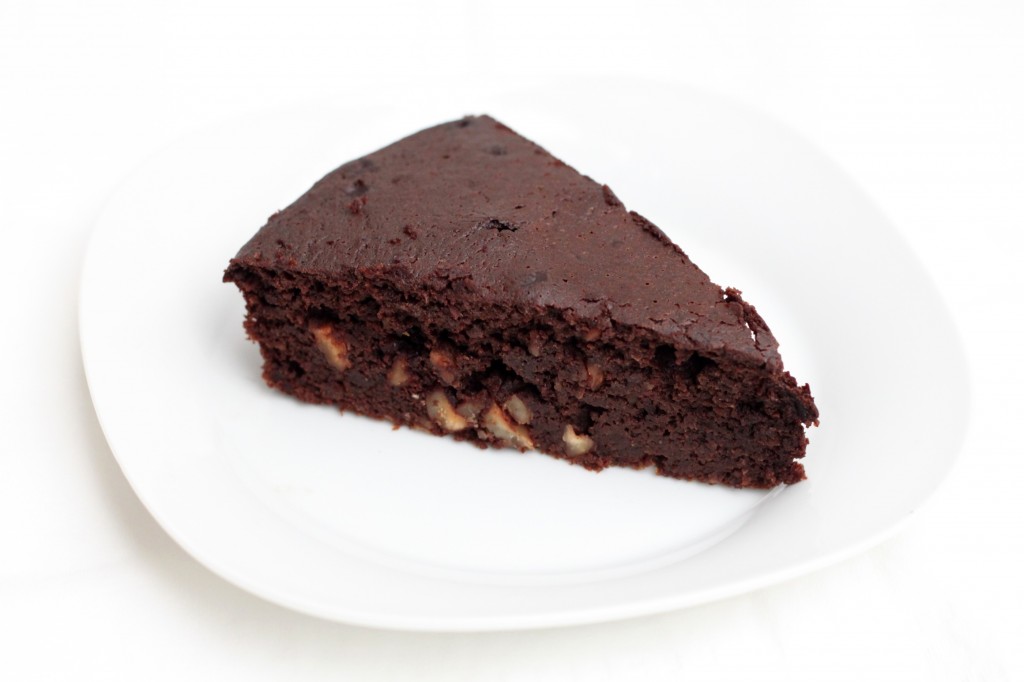 This gluten-free cake is moist and very chocolaty. After 2 weeks without chocolate, it definitely hit the spot. Since it's made out of beans, it's pretty filling and also pretty guilt-free. I found myself taking small bites each time I visited the kitchen, even before breakfast.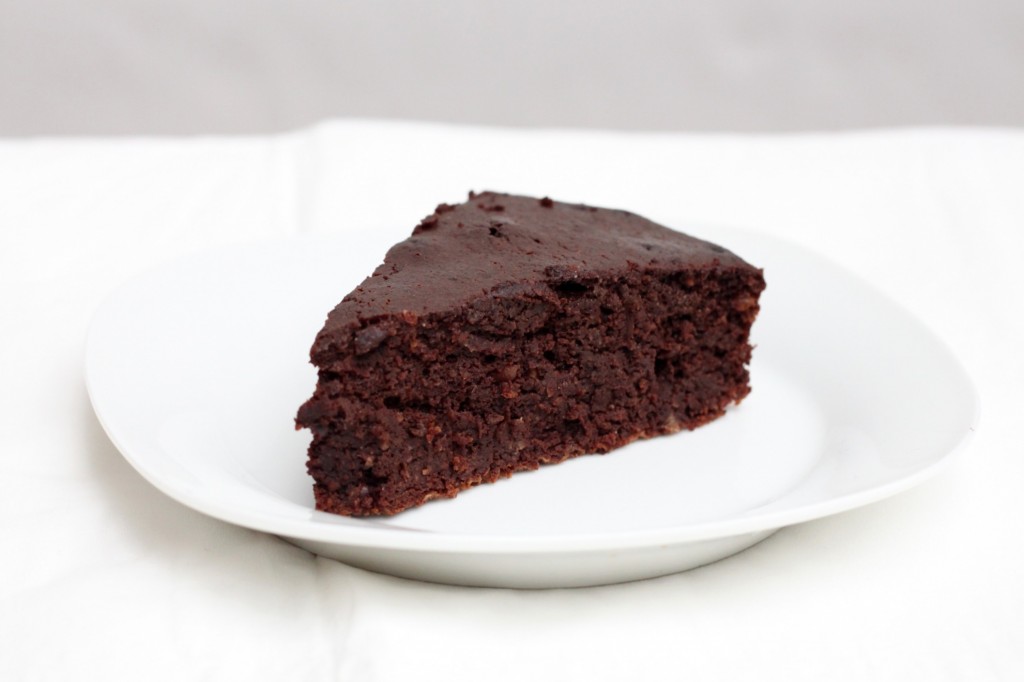 You can definitely eat this cake plain, but I'd recommend dusting it with powdered sugar. If you're feeling indulgent, you could add some frosting, although that kind of defeats the purpose of it being healthy (maybe they balance each other out?). Instead of adding more sugar, I made a simple sauce out of frozen cherries to add another dimension of flavor.
Chocolate Chickpea Cake
Makes 1 9-inch cake
1 15-oz. can chickpeas, drained
2/3 C orange juice
4 eggs
2/3 C agave
2/3 C cocoa
1/2 t of baking powder
1/4 t of baking soda
1 t vanilla extract
1 C hazelnuts or walnuts, roasted and crushed
Preheat oven to 350°F. Grease and flour a 9-inch cake pan (even after doing this, the cake stuck to the bottom of my pan – you may want to try parchment paper).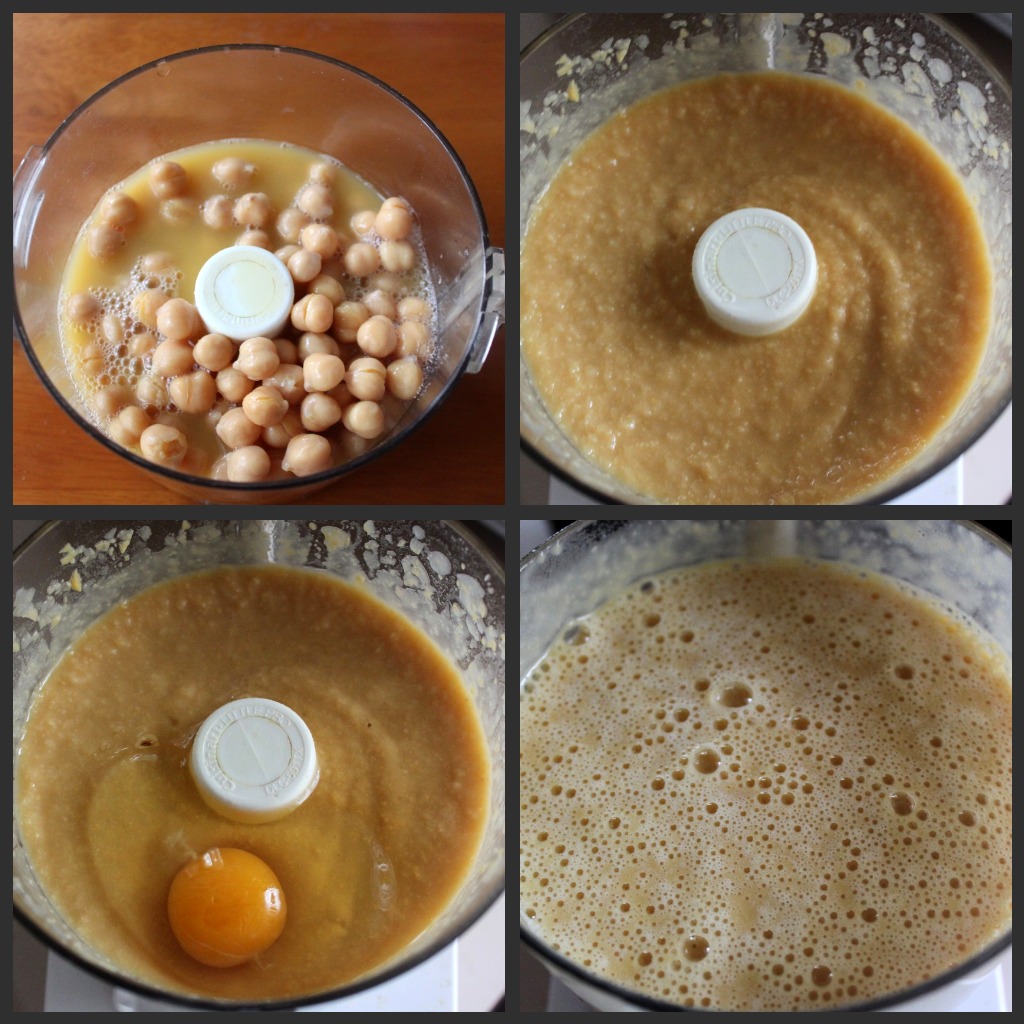 Blend chickpeas and orange juice in food processor until smooth. Add in eggs, 1 at a time, blending in between.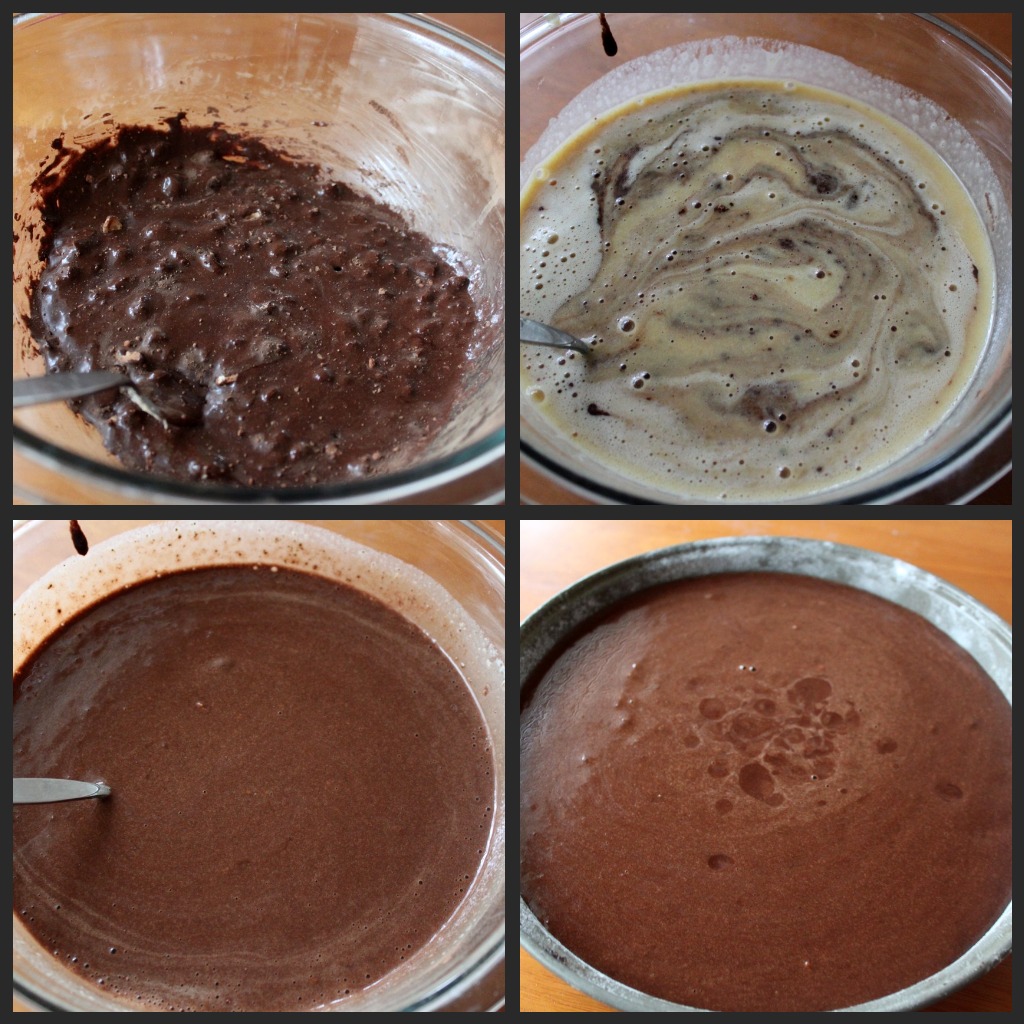 Combine remaining ingredients in large bowl. Mix in chickpea mixture. Pour into prepared pan and bake around 45 minutes, until toothpick inserted in middle comes out clean. Let cool before removing cake from pan.
Cherry Sauce
2 C frozen cherries
1/2 t agave
1/2 t flour
1/8 t cornstarch
Combine all ingredients in a small saucepan over medium-high heat. Once it starts sizzling, turn down to medium and simmer for around 15 minutes, until sauce has thicken slightly and fruit has broken down.