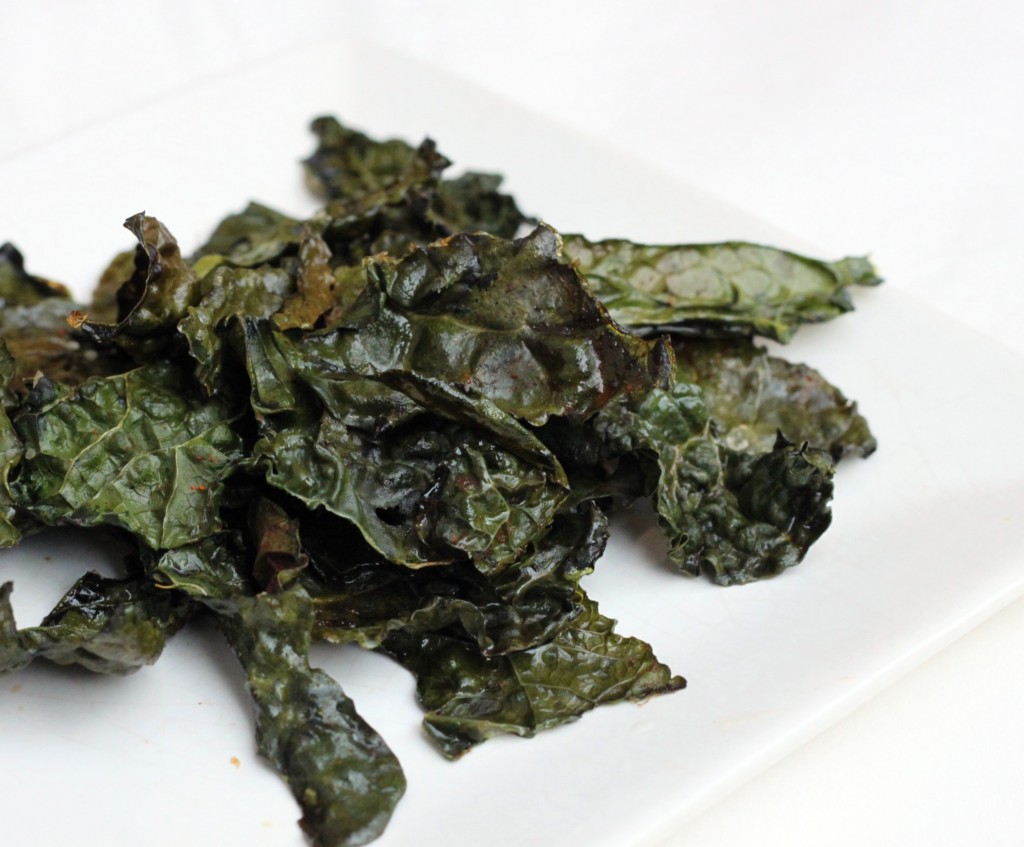 Baked kale chips made the rounds on food blogs last spring, and I made them once and promptly forgot about them. Recently, after finishing a bag of Sun Chips in less than 24 hours (between 2 people, but still), I was at the farmer's market and noticed kale at a lot of stands. Light bulb!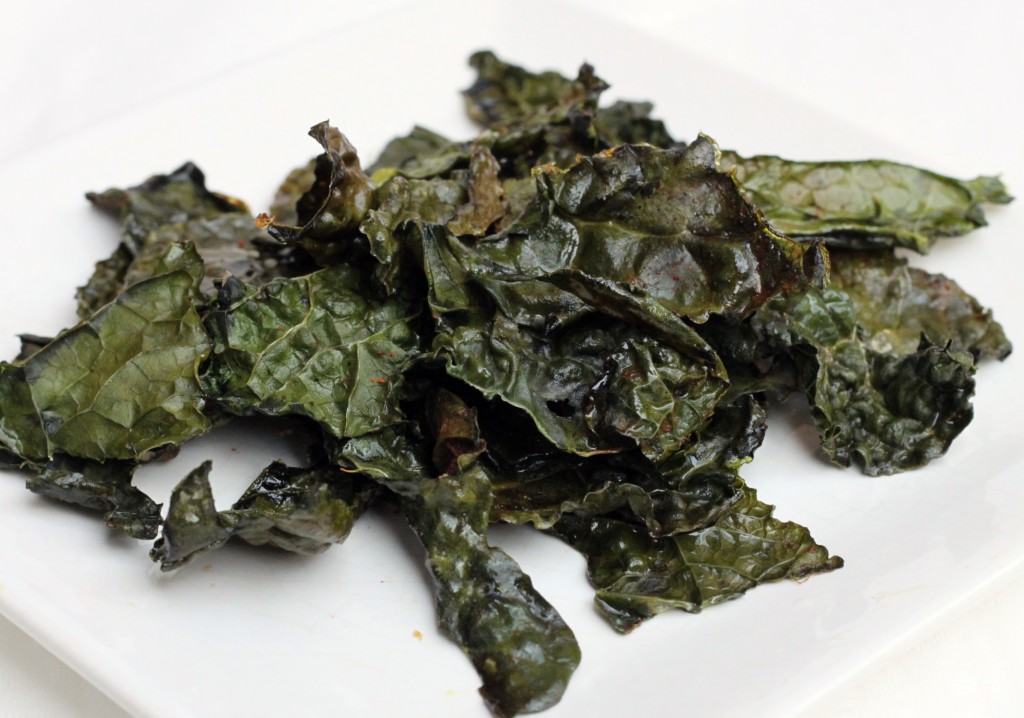 This is so simple that it barely qualifies as a recipe. It's an incredibly easy and fairly quick way to make a healthy snack. I'm not sure if your kids will be willing to eat them, but if you can get them to try, they're actually really good. Once baked, the pieces of kale become crispy, crunchy little chips that fall apart in your mouth. Plus, you can season them with your favorite flavors, which easily mask the fairly neutral kale flavor. I use kosher salt and some cayenne pepper for a bit of a kick.
Which spices would you put on kale chips?
Recipe:
Spicy Baked Kale Chips
1 bunch kale
~1 T olive oil
Kosher salt, to taste
Cayenne pepper, to taste
Preheat oven to 300°F.
Rinse the kale and dry. Rip the leaves into large pieces, discarding the tough center ribs and stems. Toss with olive oil, salt, and cayenne pepper. Place in one layer on a baking sheet and bake for around 20 minutes, or until crispy.
More recipes you'll love: