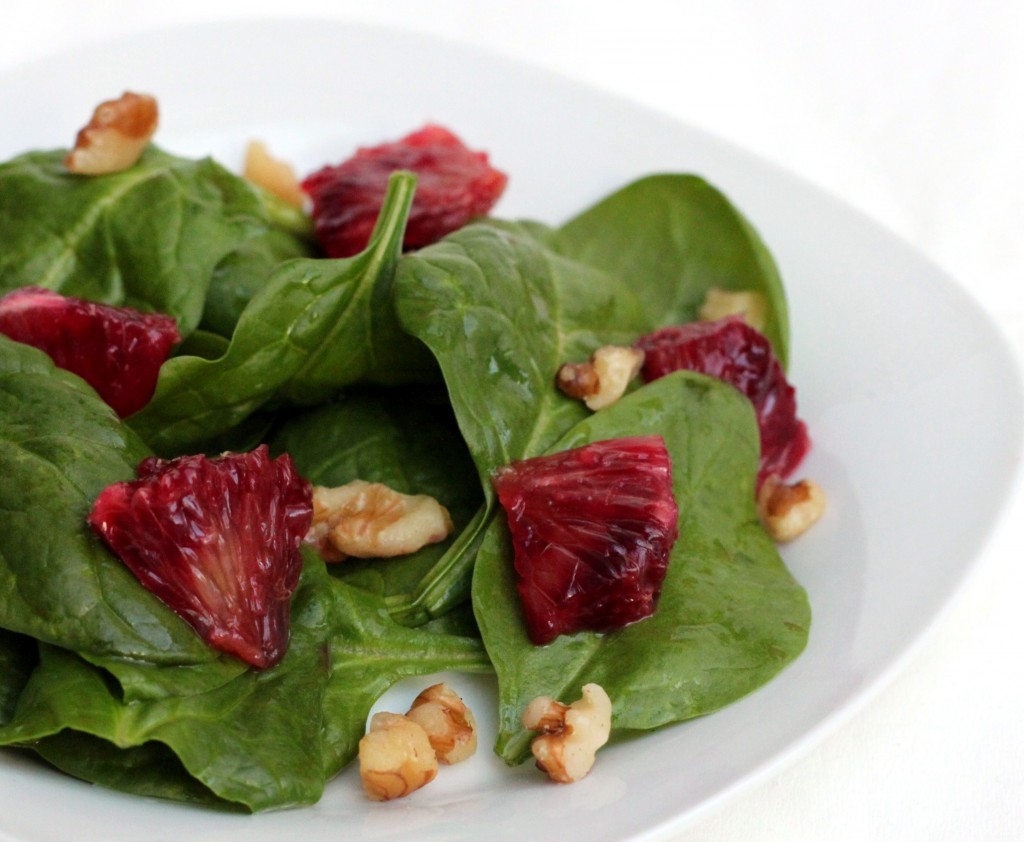 Blood oranges are in season and I love their amazing color. I had the stomach flu a couple of weeks ago, and the worst thing about that (besides the obvious) is not being able to eat good food. I always end up obsessing over something I see on TV, which in the past helped lead me astray from being a vegetarian (burgers just looked too good!). This time, I was haunted by the amazing opening credits of Dexter. If you haven't seen them, they are a montage of Dexter's morning routine, including sizzling ham, eggs with runny yolks, perfect French press coffee, and him juicing a blood orange. I was drooling.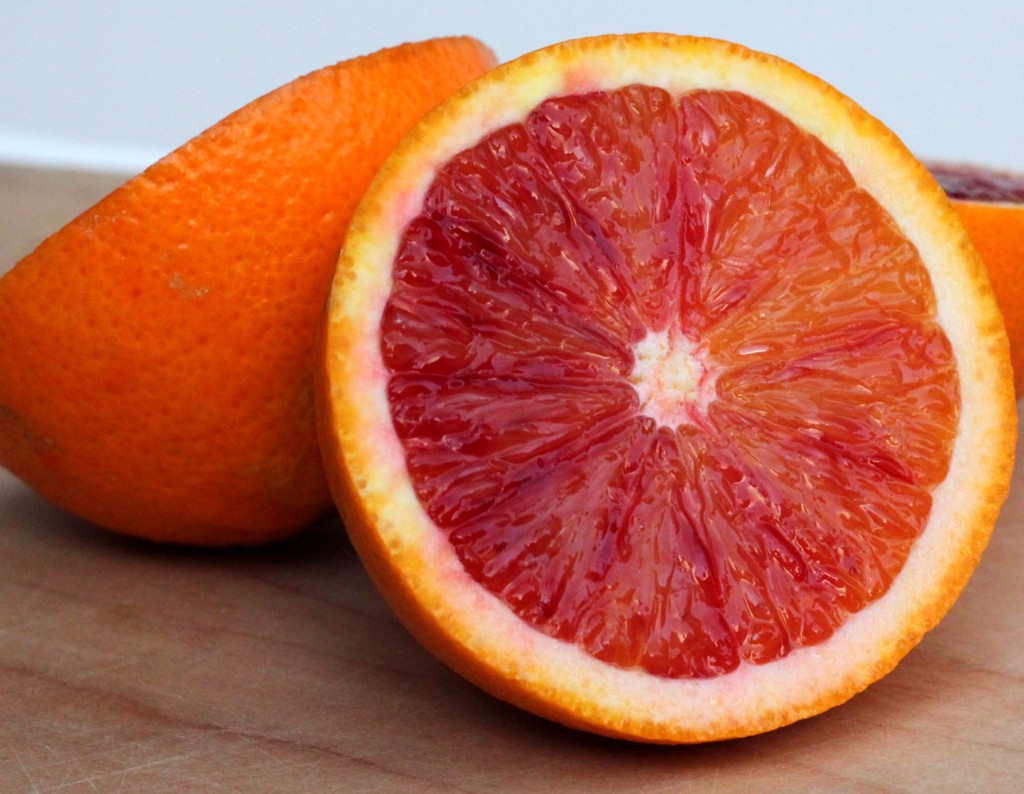 When I saw local blood oranges for a good price at the store, I had to get some. They ended up in a simple winter salad with spinach and walnuts. Winter veggies can get very monotonous (I love squash, but you can only eat so much of it), so this salad was a nice change. The blood orange adds a bright citrus note to the salad, while the walnuts add some nice crunch and texture.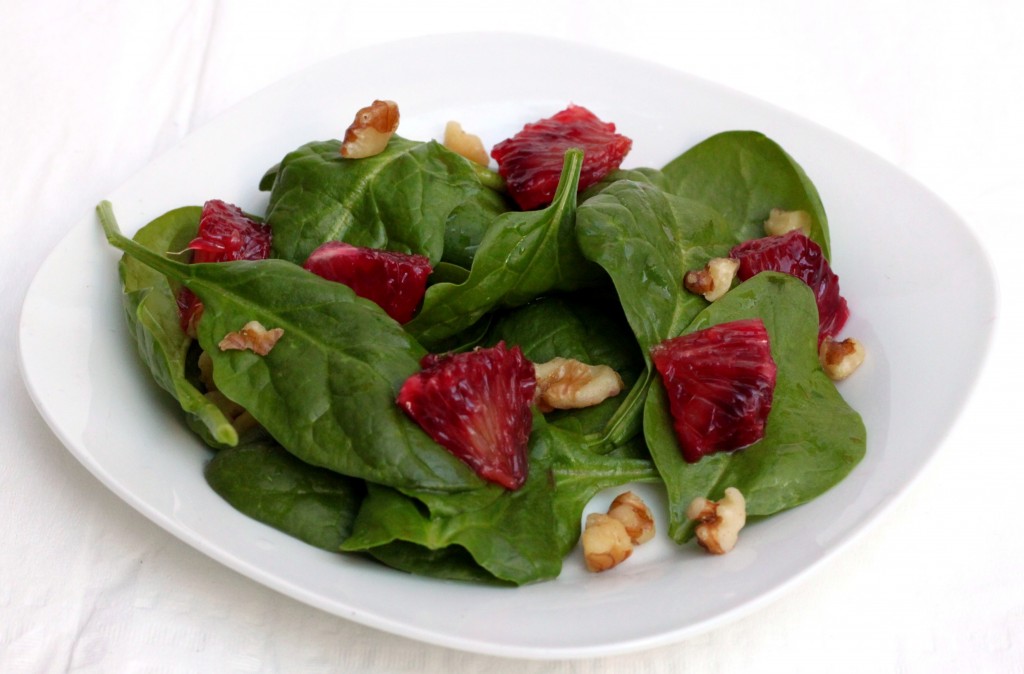 I juiced another blood orange and whipped up a simple vinaigrette. It's a bit on the sweeter side, but not overwhelmingly so. It was a lovely accompaniment to this simple salad.
In the past I made muffins with candied blood orange slices on top, which were also delicious but clearly less healthy. What's your favorite way to use this colorful citrus?
Recipe:
Simple Winter Salad
2 C spinach
1/4 C walnuts, chopped
1 blood orange, peeled and cut into segments
Blood orange vinaigrette (see recipe below)
Wash and dry spinach. Combine in a large bowl with walnuts and blood orange segments. Toss with vinaigrette until everything is evenly coated.
Blood Orange Vinaigrette
2 T extra virgin olive oil
2 T blood orange juice
2 t champagne vinegar
1/4 t agave or honey
Pinch of kosher salt
Place all ingredients in a small bowl and whisk until thoroughly combined. Pour over salad and toss until everything is evenly coated.