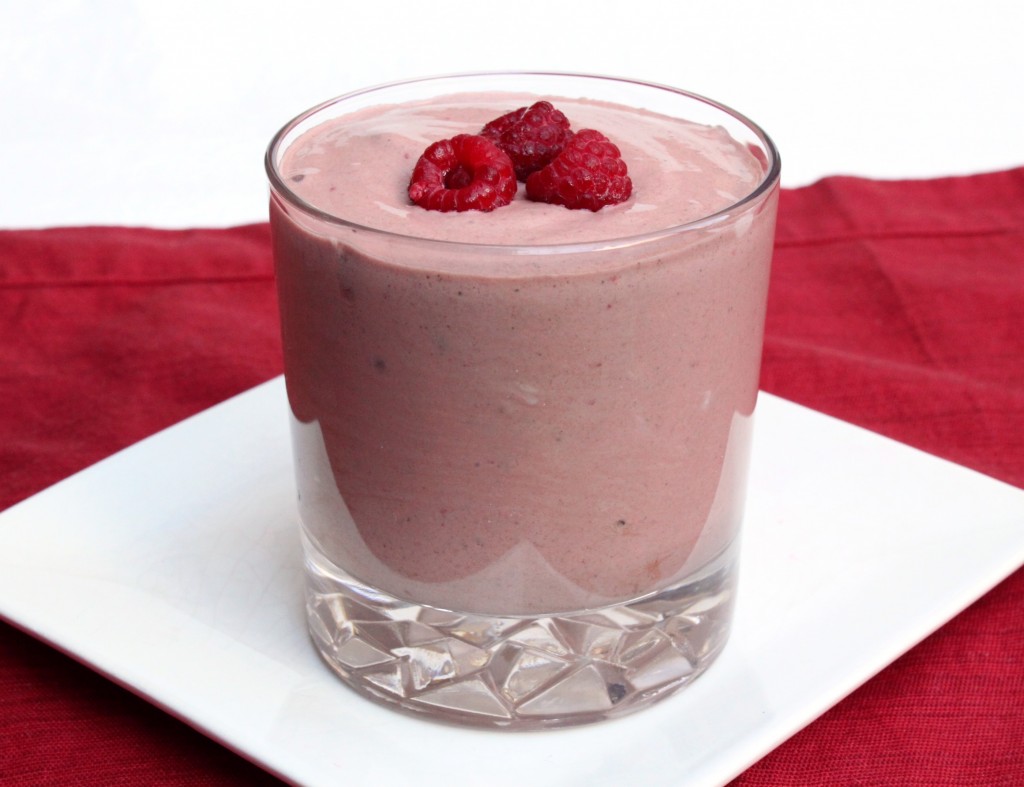 My number 1 craving while I wasn't eating sugar was chocolate. I made an awesome chocolate chickpea cake and cupcakes, but those were gone pretty quickly. I came up with an even healthier substitute: a chocolate raspberry smoothie with no added sugar.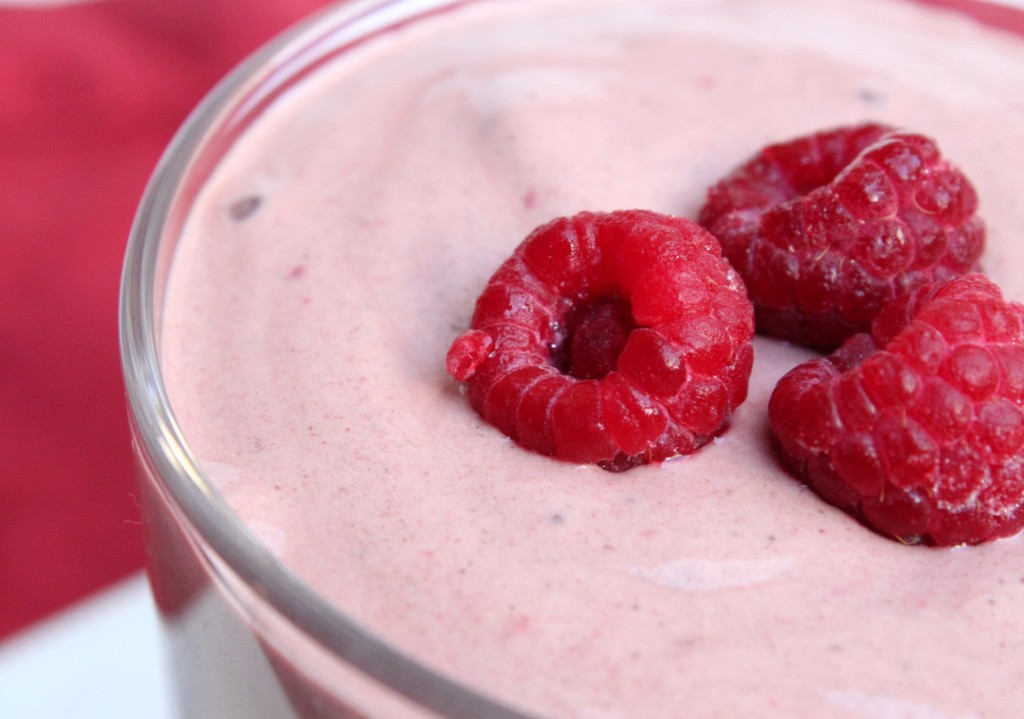 It's a simple combo of yogurt, milk, frozen raspberries and cocoa powder. The result is a decadent, thick, chocolaty and just barely sweet smoothie. In fact, you may find you need to add a sweetener or a sweeter fruit, especially if your raspberries aren't particularly sweet.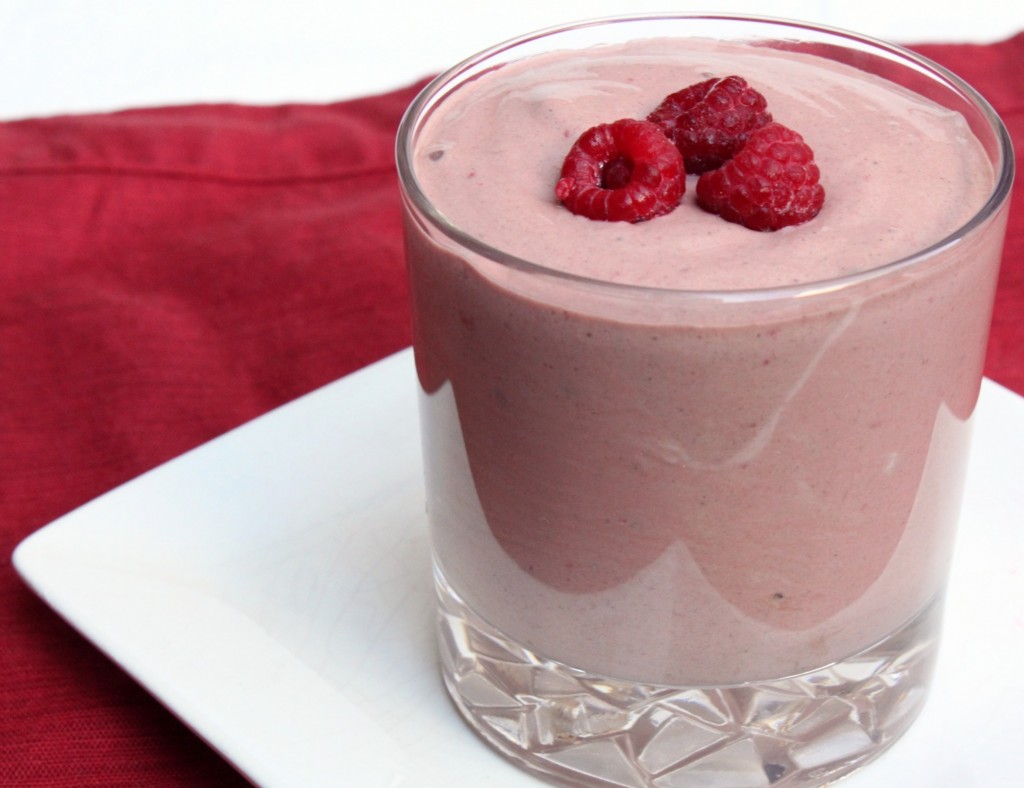 This makes me want more smoothies. What's your favorite smoothie recipe?
Recipe:
Chocolate Raspberry Smoothie
1/2 C plain yogurt (I used Greek)
1/4-1/2 C milk
1/2 C frozen raspberries
1 T cocoa powder
Optional: banana or honey or agave to sweeten it up
Place all ingredients in blender or food processor, starting with 1/4 cup of milk. Blend until smooth and add more milk if too thick. Add optional ingredients if it's not sweet enough.