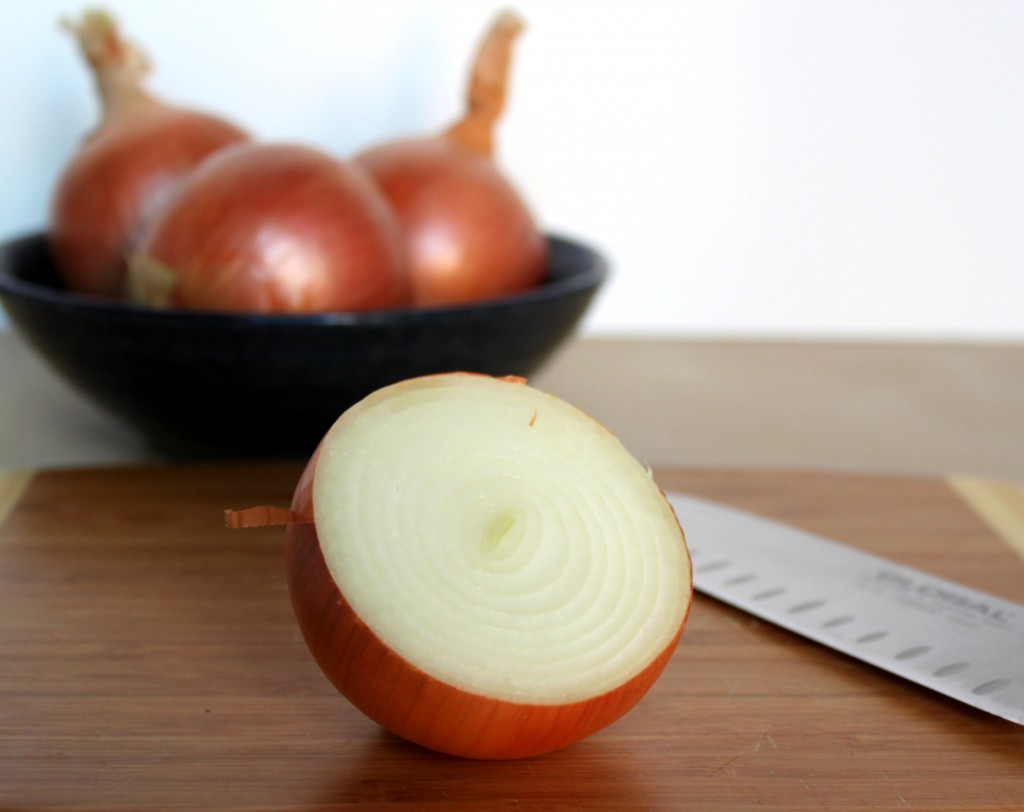 Caramelized onions are a great addition to lots of recipes; they're perfect on pizzas, sandwiches, in soups, stews, entrees, side dishes – the list goes on. What are caramelized onions? They're simply onions that have been cooked for a long time. First, the water inside them evaporates, then their natural sugars break down, causing them to turn brown and have a much more complex flavor.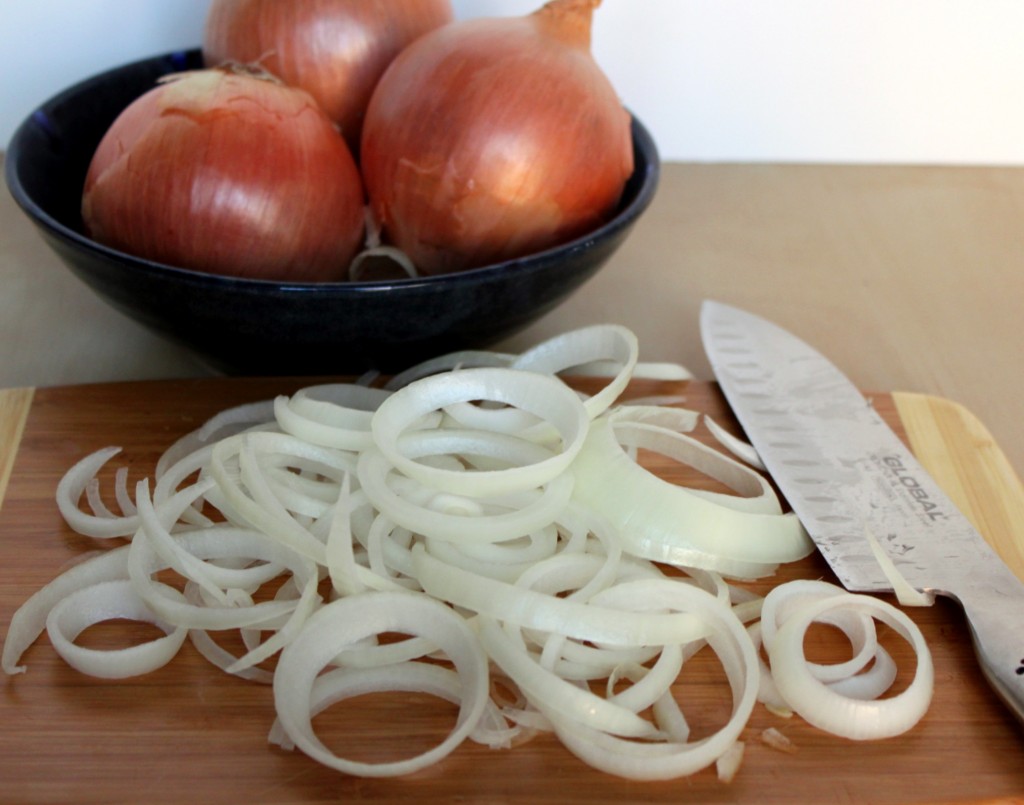 While caramelizing them on the stove top isn't difficult, it is time consuming. You have to keep an eye on them, stirring occasionally, and it can take anywhere from 30-60 minutes. However, by utilizing a slow cooker, you don't have to attend to the onions at all!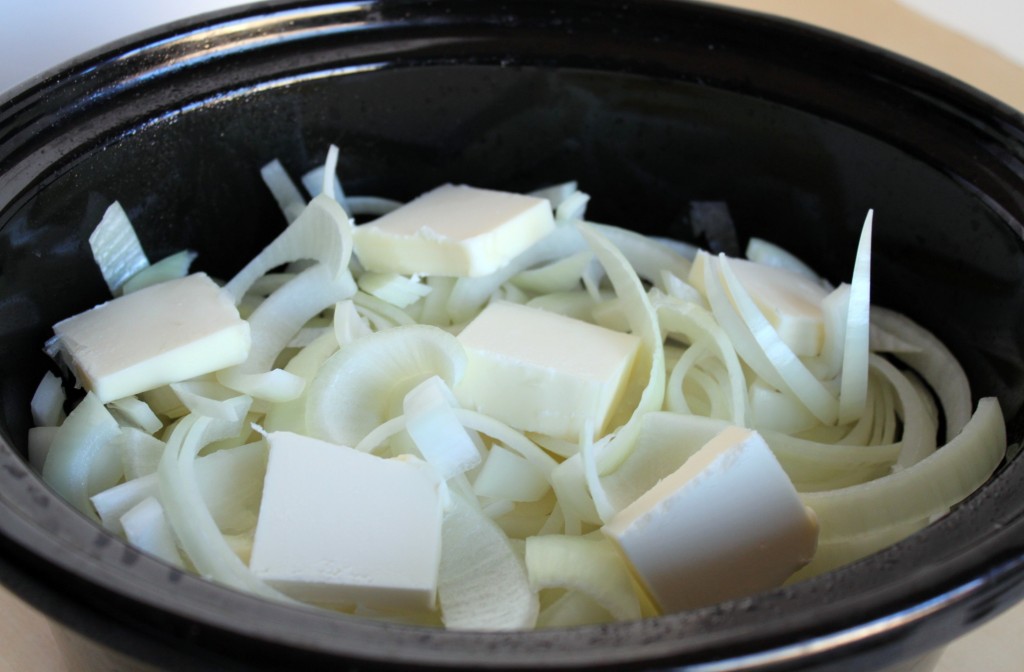 Basically, you cut up a bunch of onions, toss some butter on top, cover and cook on low for half a day. The liquids aren't able to evaporate with the top on, so I cracked it open for several hours. At the end, you can also just scoop out the onions with a slotted spoon so they aren't too wet.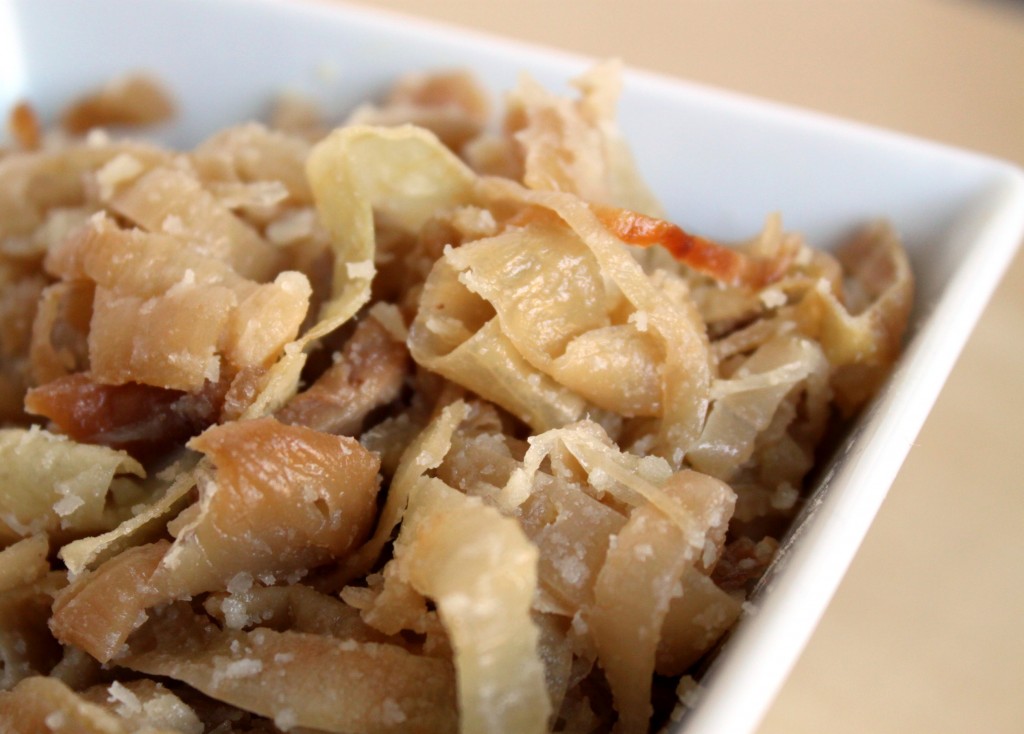 Keep in a covered container in the fridge and you'll have the perfect sandwich condiment all week! You can also freeze them so you always have caramelized onions on hand for different recipes.
Recipe:
Slow Cooker Caramelized Onions
Note: this was made in a 3.5 quarter slow cooker. If you have a large slow cooker, feel free to double the recipe!
2-3 large ? onions
1/2 stick (2 oz.) butter, sliced
Peel and slice onions. Lightly coat the inside of your slow cooker with non-stick spray. Put onions inside and place butter slices somewhat evenly over the top. Cook on low for 10-12 hours.