When I gave up on my month without sugar, it was largely due to a goat cheese cheesecake at a San Francisco restaurant. Goat cheese in a cheesecake sounded too amazing to miss out, so I gave up 2 days early. It was worth it, and I knew immediately that I wanted to recreate the dessert at home.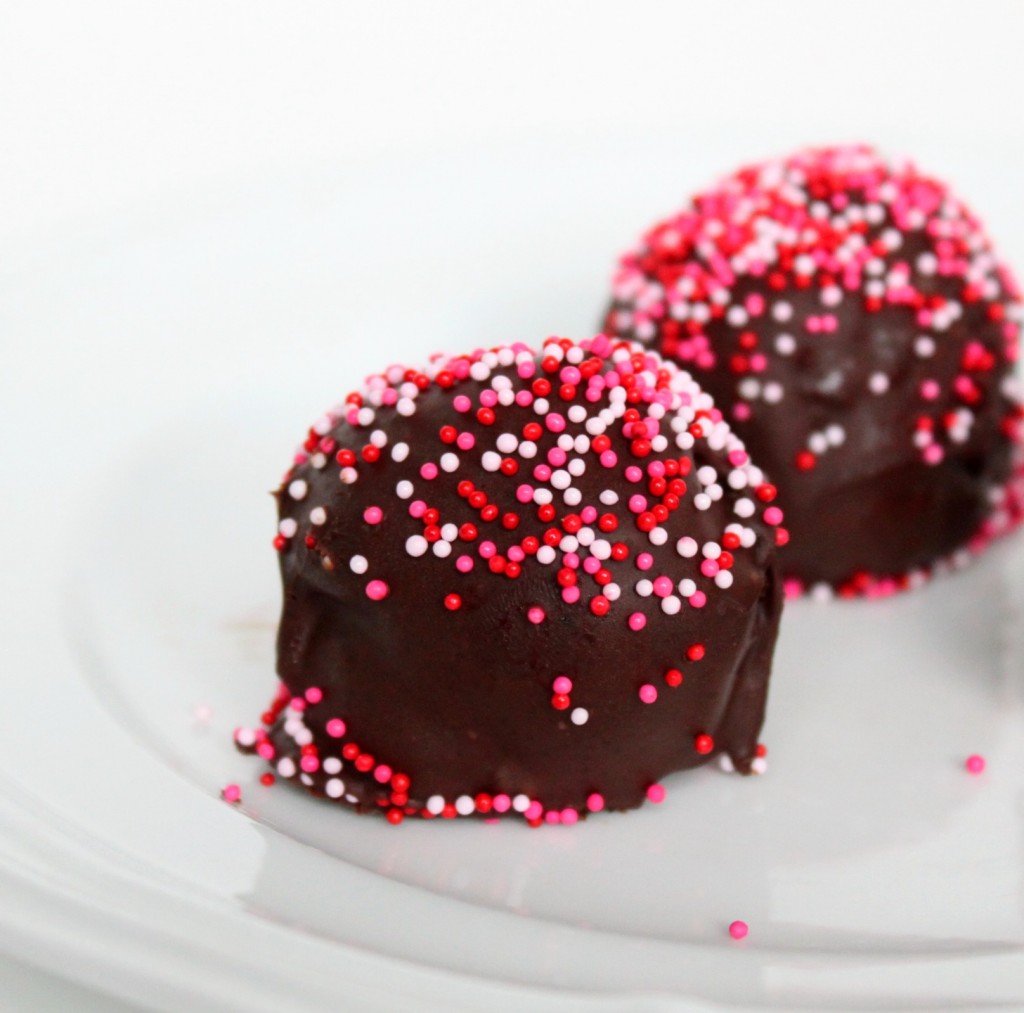 I tried this Goat Cheese Cake recipe from Food & Wine, adding a graham cracker crust and baking it in a springform pan. In hindsight, I should have realized this wasn't supposed to be a traditional cheesecake recipe (most others I saw used 1/2 goat cheese and 1/2 cream cheese, while this one was all goat cheese and baked in a cake pan). The cake came out way too browned, especially on the sides, and all around kind of ugly. So what do you do with an ugly cheesecake?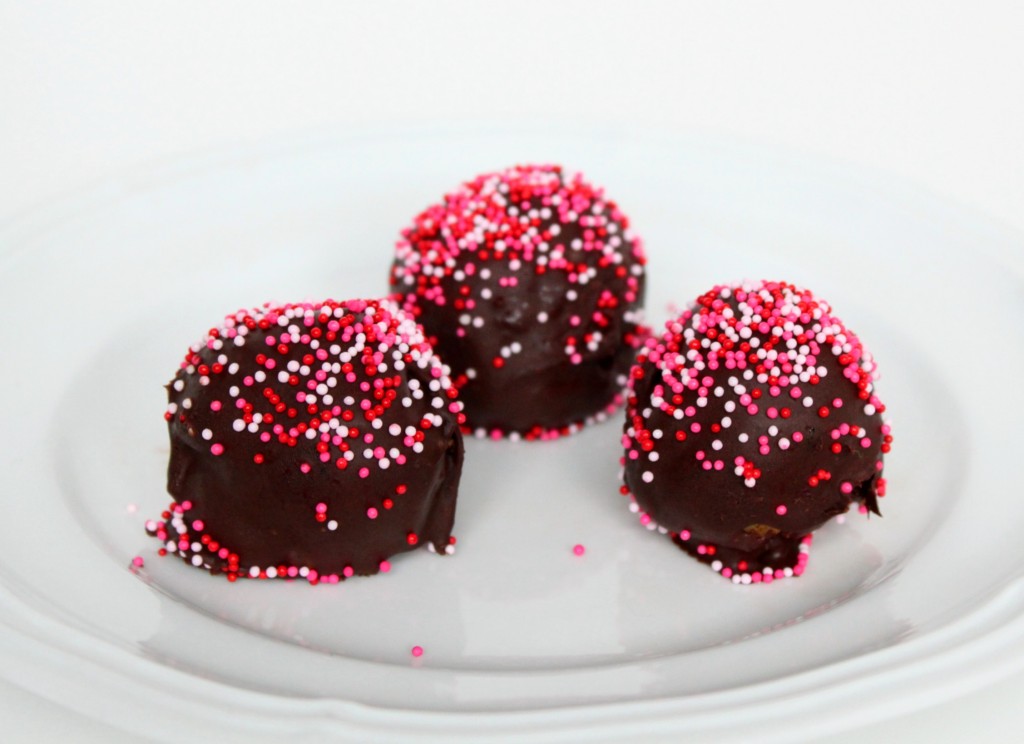 Scoop it into balls, roll them in the broken up graham cracker crust, dip them into chocolate and make cheesecake truffles! I had some sticks leftover from my marshmallow pops, so a few ended up as cheesecake pops. Either way, they were rich and decadent bites of happiness. I also recommend sprinkling on some of your favorite sprinkles to add some color and a nice crunch.
Recipe:
Cheesecake Truffles
1 cheesecake
12 oz. chocolate
2 oz. canola oil
Around 1/4 C graham cracker crumbs
Multi-colored jimmies (optional)
Line an even surface with wax paper. Using a small cookie or ice cream scoop (or just a spoon) scoop out the cheesecake and form little balls. Place in freezer for 20 minutes.
In the meantime, melt chocolate and canola oil over a double boiler. Remove cheesecake balls from freezer and roll in graham cracker crumbs. Dip them in the melted chocolate, coating evenly, then place on wax paper. Sprinkle with jimmies if desired. Let harden and refrigerate until serving.