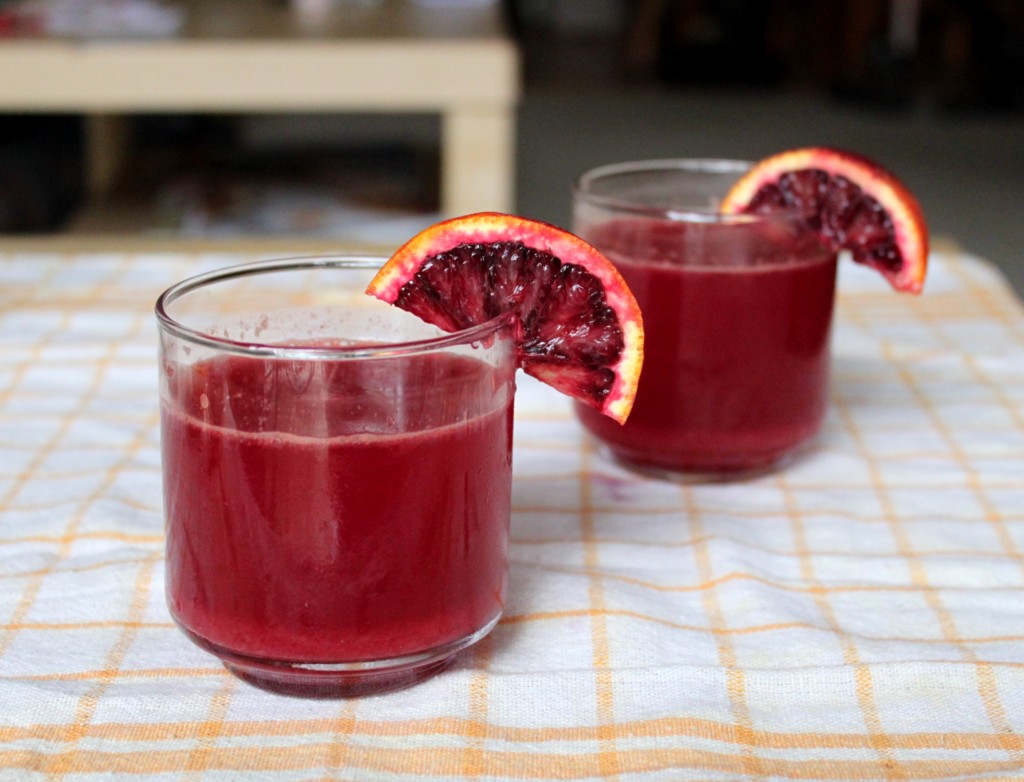 Last week I shared a blood orange and cardamom upside down cake after I found a great deal on blood oranges. I still had a lot of oranges left, so I squeezed them and topped off the bright red juice with some sparkling water. The natural sweetness of the juice meant that no additional sugar was needed, making this the healthiest soda I've made so far with our Sodastream.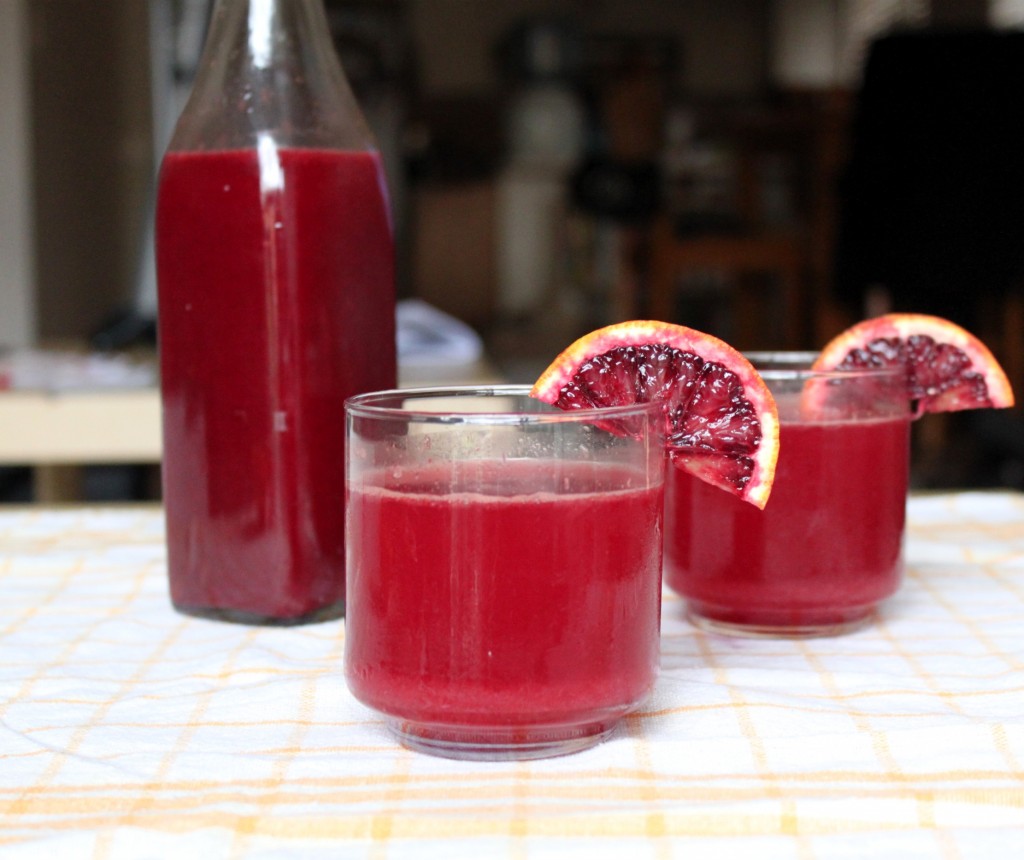 What's a Sodastream? It's a little machine that carbonates water. It doesn't use electricity, you re-use the bottles and refill the gas canisters, so it's advertised as an eco-friendly alternative to buying sparkling water and sodas. I wanted to get one to discourage Russ from drinking soda, thinking we could make flavored sparkling waters. The idea kind of backfired because the company also sells lots of soda syrups and he got into using those instead. So I'm currently trying to find healthier alternatives, like this sparkling blood orange juice.
Do you have any other ideas for better alternatives to soda?
Recipe:
Sparkling Blood Orange
Blood oranges
Sparkling water
Juice 3-4 oranges per glass. Fill a glass 2/3 full with blood orange juice. Top with sparkling water to taste.