52 Kitchen Adventures is now on Facebook! "Like" the page for updates and be on the lookout for a giveaway for Facebook fans soon!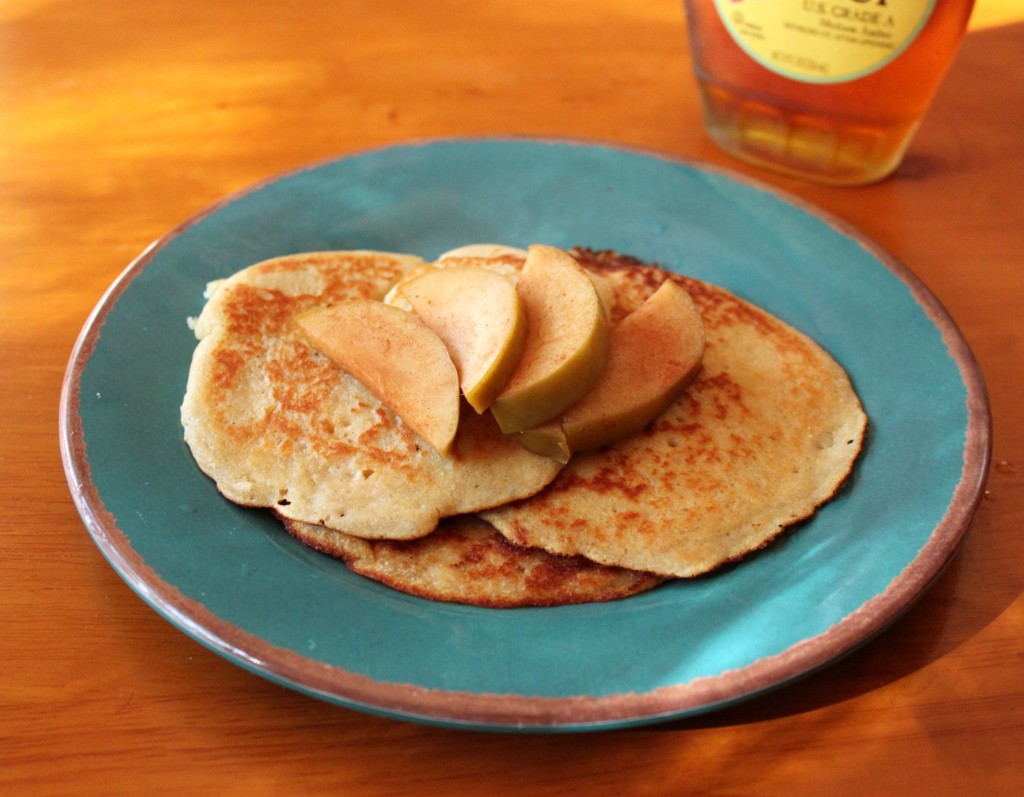 This week's slow cooker recipe can be treated as a dessert or a sweet addition to breakfast or brunch (or brinner if you're so inclined). It's incredibly simple, as are the best Crock Pot recipes: slice some apples, toss with cinnamon and maple syrup and you have an instant match for ice cream, pancakes, cake, etc.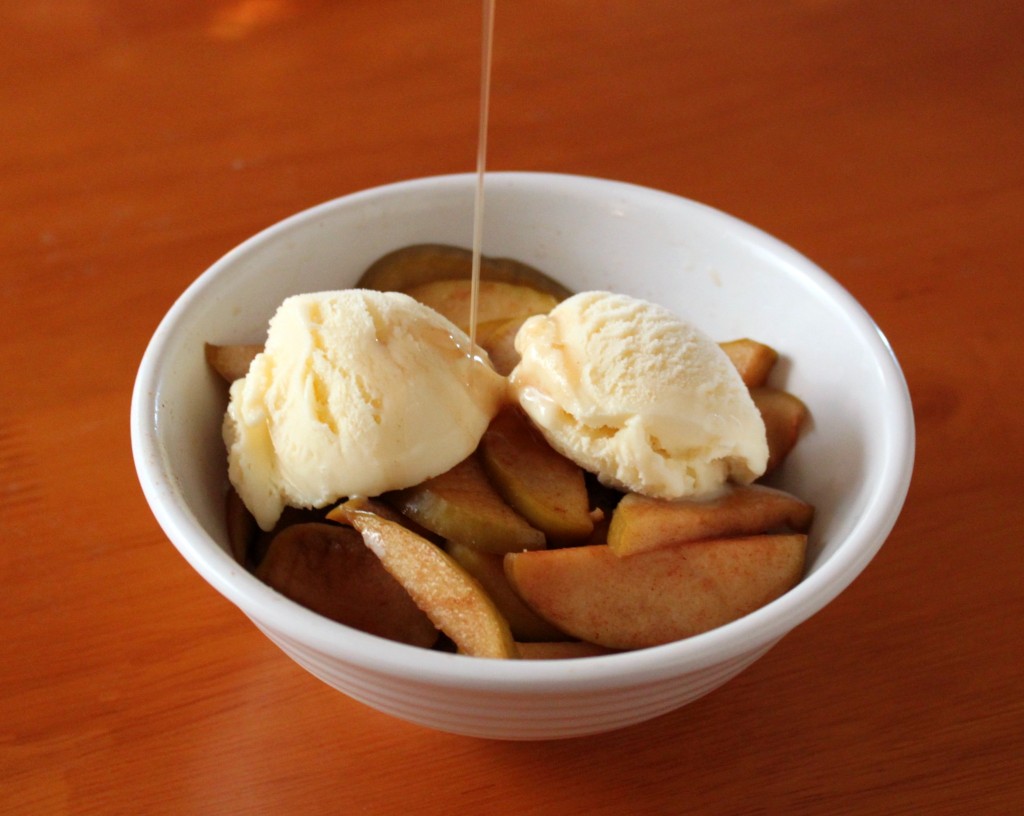 Serve the soft, fragrant apples over pancakes or a la mode. I found that pouring some of the sauce from the bottom of the slow cooker on top of the ice cream gave it more flavor and helped soften it (I love slightly melted ice cream).
I'm sure I'm not thinking of some other great pairing for this delicious compote. What would you serve alongside these apples?
Recipe:
Maple Apple Compote
1.5 lbs. baking apples (I used Granny Smith), cored and sliced
1/4 C maple syrup
1/2-1 t ground cinnamon
1 t vanilla extract
Place apple slices in slow cooker and toss with cinnamon to coat. Pour maple syrup over slices and cook for 2-4 hours on low, until apples are soft. Gently stir in vanilla. Serve immediately or store covered in fridge for up to 4 days.