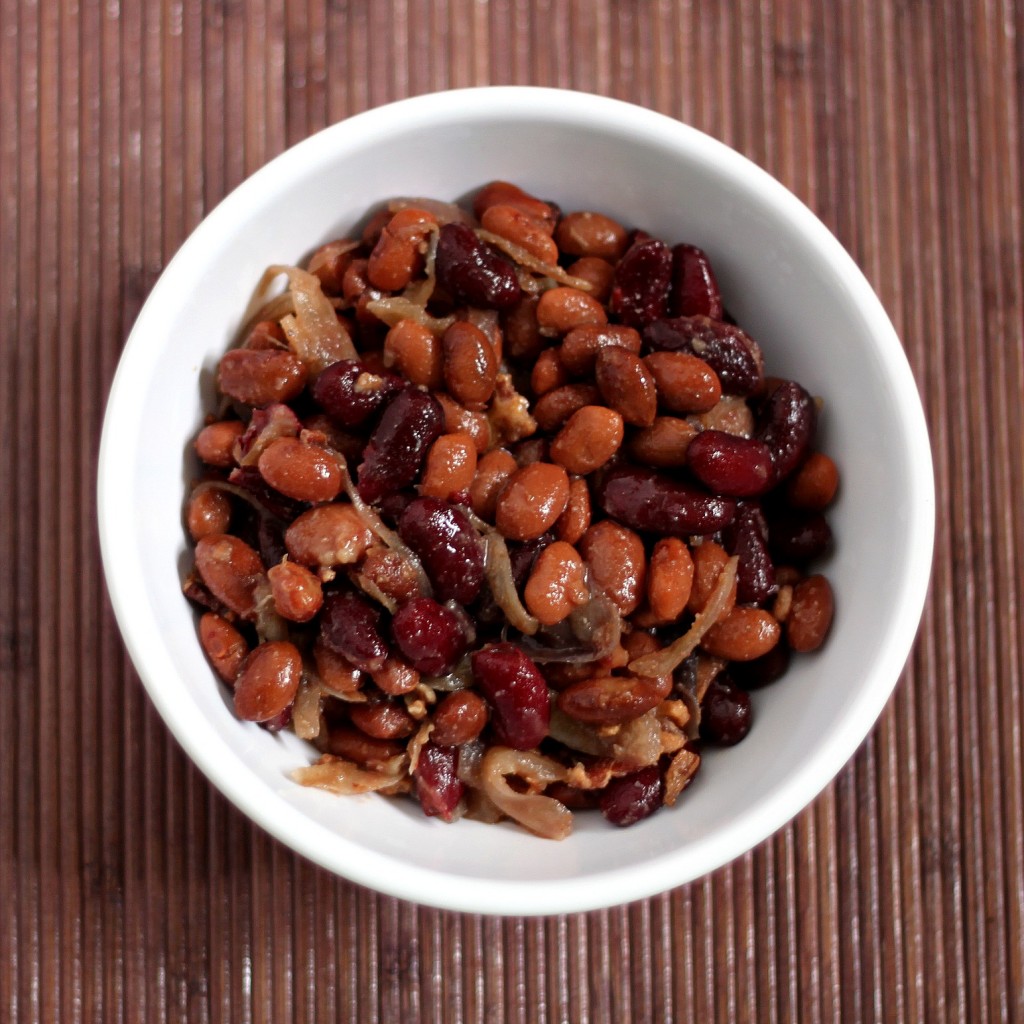 This week's Crockpot recipe isn't the prettiest thing in the world but it tastes better than it looks. I was originally going to make Boston baked beans, but then I came upon a recipe for sweet and sour beans from Taste of Home that caught my eye. Combining sweet and sour flavors naturally makes me think of sweet and sour pork and other meat dishes, but it worked well for the beans too. This is a great side dish you can set aside and let cook while you prepare the main dish.
Recipe:
Slow Cooker Slow and Sour Beans
Adapted from Taste of Home
3 bacon strips
1 onion, sliced
1/3 C packed brown sugar
1/4 C cider vinegar
1/2 t salt
1/2 t ground mustard
1/4 t garlic powder
1 15-oz. can pinto beans, drained and rinsed
1 15-oz. can kidney beans, drained and rinsed
In a large skillet over medium heat, cook bacon until crisp. Remove and let cool slightly on paper towels, then dice. In the meantime, drain majority of bacon drippings, leaving 2 tablespoons in skillet. Cook onion in reserved drippings until tender, then add brown sugar, cider vinegar, salt, ground mustard and garlic powder. Bring to a boil.
In a 3 1/2 quart slow cooker, combine both types of beans with onion mixture and diced bacon. Mix together, cover and cook on low for 5-6 hours or high for 3-4 hours (until heated through).