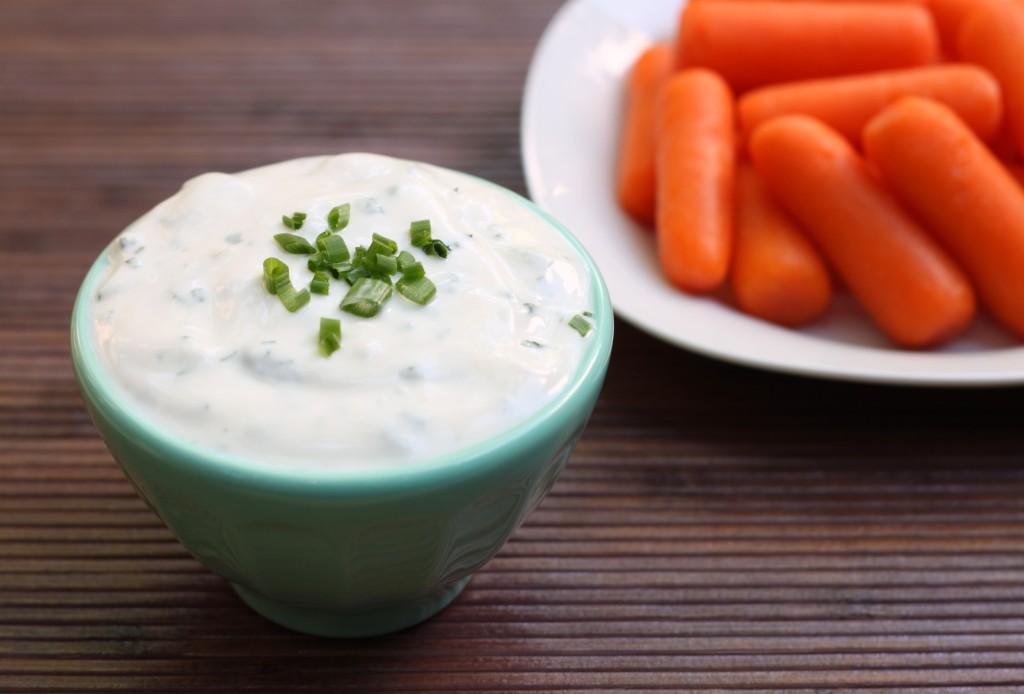 While I made homemade ketchup a couple of weeks ago, I think I'm going to unofficially dub this week as "condiment week." First up is another American classic: ranch dressing. For some it conjures up memories of childhood salads and vegetable dips. To me, it's the perfect accompaniment to baby carrots.
Most people buy it in a bottle or get the packet of dry mix that you combine with sour cream. This recipe is basically the fresh version of the dry mix – fresh chives instead of dried chives, fresh garlic instead of powder, etc.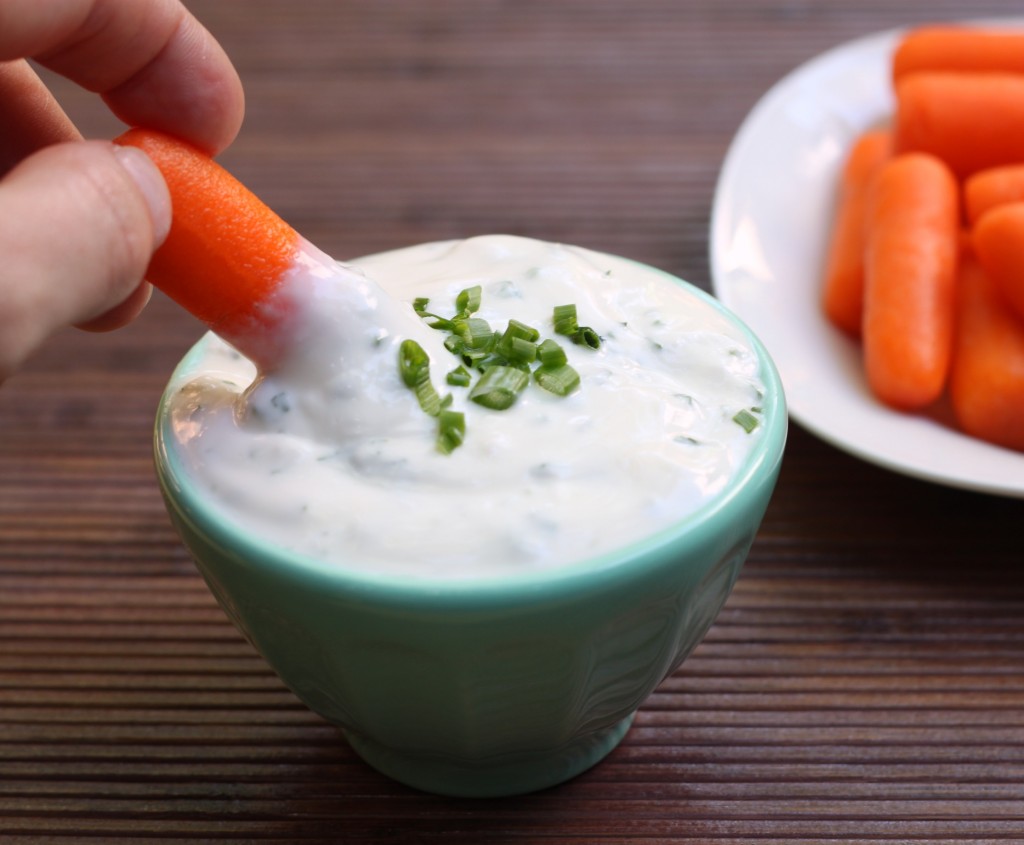 Honestly, I was shocked at how much this tasted like the store bought version. It was incredibly easy to make (chop herbs, mix into sour cream and mayo and voila! you're done) and it only has 7 ingredients. I got the original recipe from the Pioneer Woman, who encourages everyone to take the recipe as a guide and adjust the ingredients until you get the ranch dressing that "makes your skirt fly up."
To make it easier to adjust ingredients, here's what they each do for the dressing: The mayo gives the creamy texture and tangy flavor, while the sour cream thickens and has a fairly mild flavor. If you want to use buttermilk in place of regular milk, it will give even more tangy flavor, but won't thin it out as much (so if you want a really pourable dressing, use regular milk – I did mostly because I didn't want to go to the store to buy buttermilk).
Recipe:
Homemade Ranch Dressing
Adapted from the Pioneer Woman
1 clove garlic, minced
Pinch of kosher salt
1/4 C Italian parsley, finely chopped
2 T chives, finely chopped
1 C mayonnaise
1/2 C sour cream
Milk or buttermilk as needed (I used around 4 T regular milk)
Sprinkle a pinch of kosher salt on top of minced garlic. With a fork, mash garlic and salt until it becomes a paste. Place paste in a bowl with the chopped parsley and chives. Add mayonnaise and sour cream to bowl and mix until thoroughly combined. Slowly mix in milk until you reach desired consistency. Add additional salt to taste. Store in fridge for up to 1 week.
More recipes you'll love: