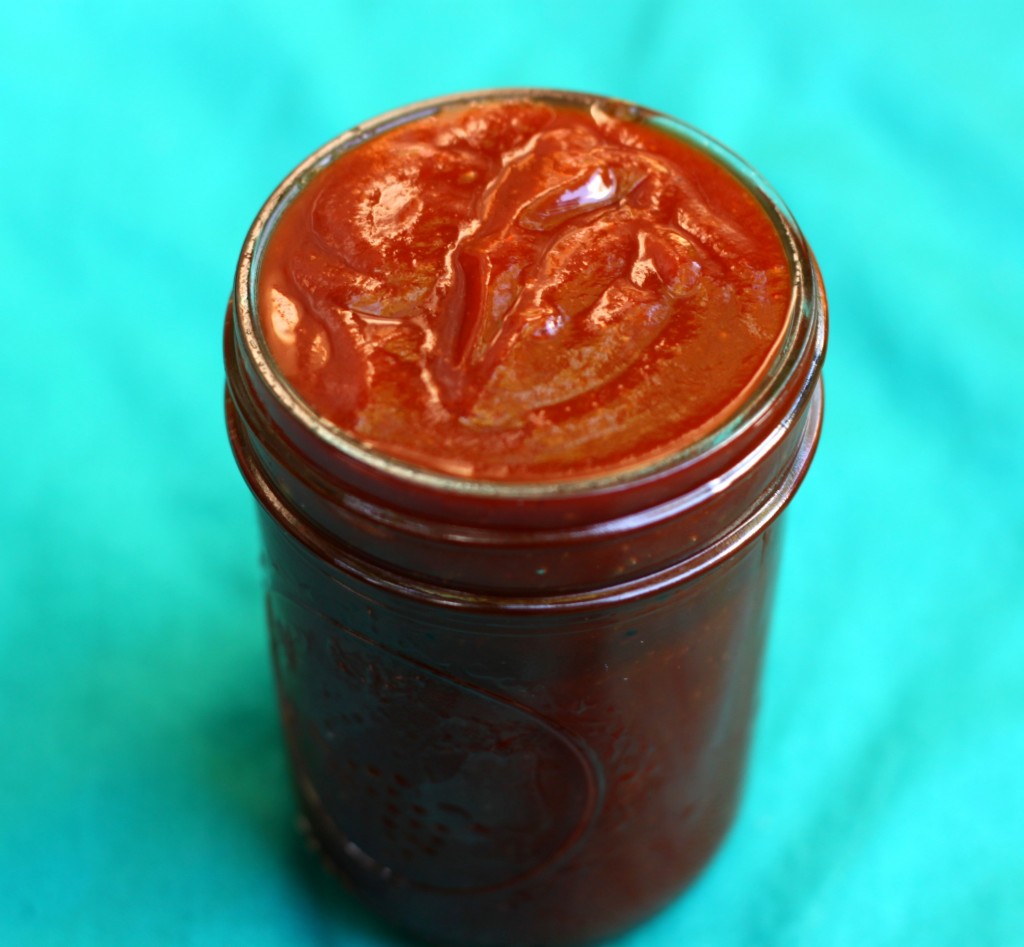 Here's our 3rd condiment: BBQ sauce. I think that the 1st two condiments, homemade ketchup and ranch dressing, are pretty American, and now that I think about it, isn't BBQ sauce too? Are we obsessed with condiments in this country?
Anyway, while BBQ sauce isn't quite as versatile as ketchup (in my opinion), it definitely has its purpose and it is irreplaceable. Of course it's perfect for grilling, and you can use it for pulled pork (or for that matter, pulled chicken). It's also great as a dip for French fries.
Adjust this recipe to your tastes. You can make it more or less spicy or sweet depending on how you like your BBQ sauce. Don't be afraid to experiment and have fun with it!
If you're from another country, what condiments do you use? If you're American, what's your favorite condiment?
Recipe:
Homemade BBQ Sauce
2 C ketchup
1/8 C apple cider vinegar
6 T brown sugar
1 T honey
2 1/2 t Worcestershire sauce
1 t Tapatio
1/2 t smoked paprika
1/2 t salt
1/4 t garlic powder
1/8 t chili powder
1/8 t cayenne pepper
Pinch of ground cumin
Place all ingredients in a large bowl and mix until thoroughly combined. Taste and add more spices, sugar or vinegar to achieve desired flavor. Store tightly sealed in fridge for up to a month.
More recipes you'll love: