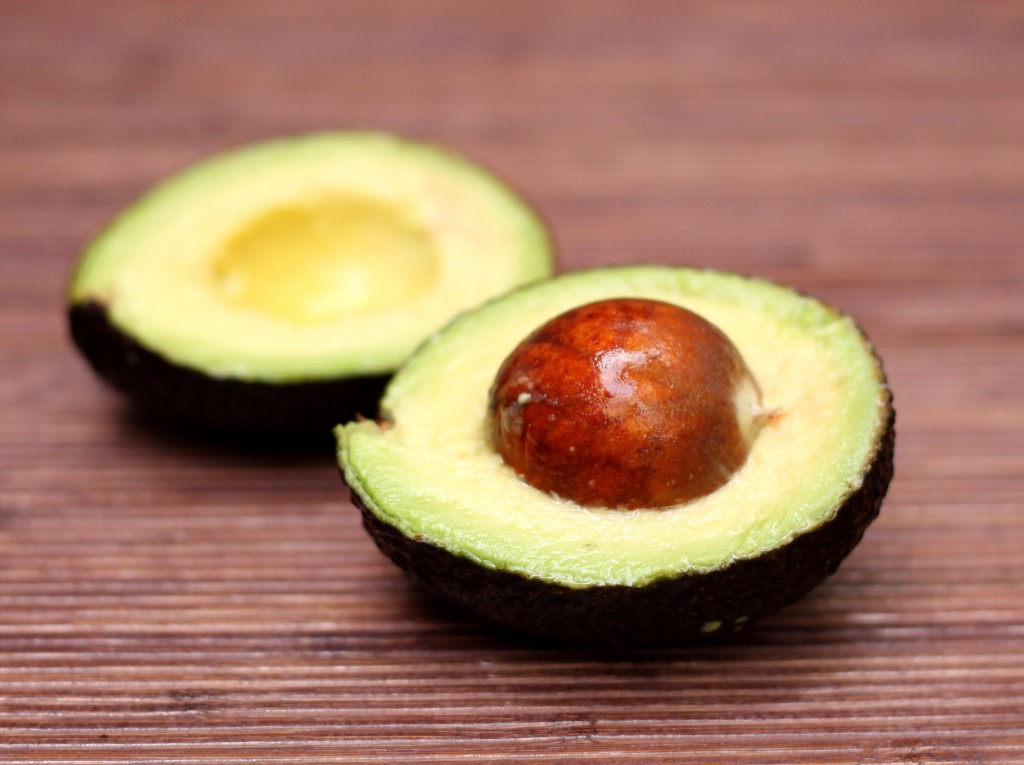 I think most people would agree that avocados are great – they're creamy, delicious, great on sandwiches, in guacamole and full of healthy fats. The one thing that no one likes about them, however, is that they quickly turn an icky brown color after you cut them open. I'm a visual person and I like my food to look good so this really doesn't make me happy.
I've tried lemon juice, leaving the pit in, and covering them with plastic wrap but I still end up with at least some spots of brown. Recently I read a blurb in a magazine about submerging a cut avocado in water to keep it from turning brown. I promptly forgot about it, but the next time I had an avocado half leftover it suddenly popped into my head.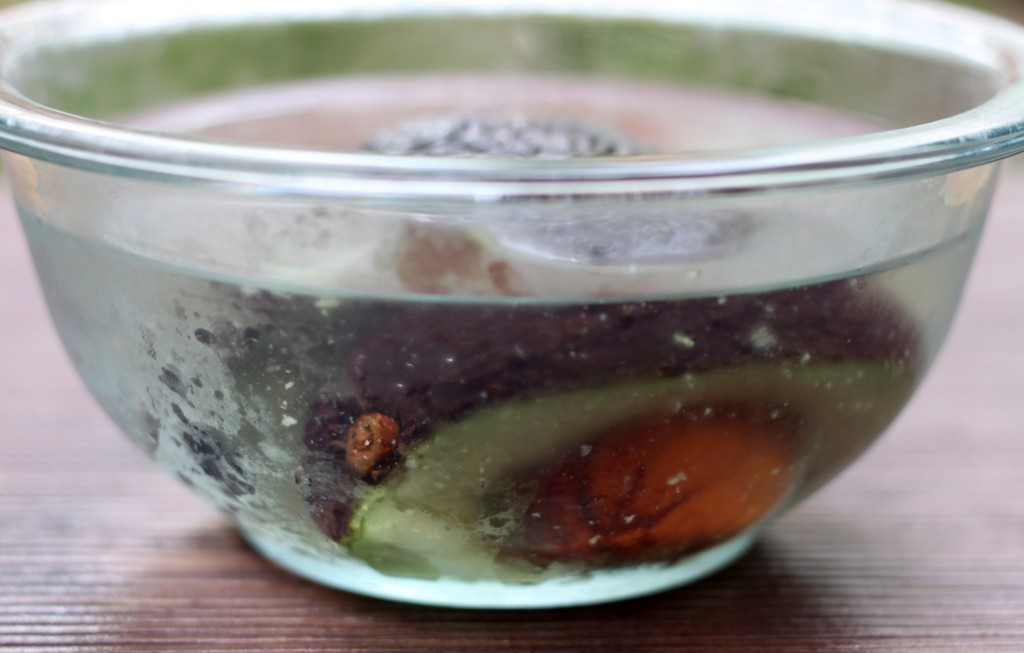 Could that possibly work? I put 2 avocado halves in a bowl of water, placed it in the fridge and came back 8 hours later. Do you know what I found? The avocado at the top of this post! I pulled it out of the fridge (looking perfectly green as if I just cut into it) and took a picture of it. Then I put it back in the fridge and 36 hours later it just barely had a tinge of brown.
The only issue with this method is the avocado becomes wet. If you leave the peel on, only the exposed part is wet and that doesn't really matter for guacamole, other dips, smoothies, etc. For sandwiches or other recipes where you'd want a dry avocado, I think you could just wipe it off with a paper towel and it would probably be fine.
Do you have any special tricks for keeping an avocado green?