FYI: Jordan Ferney from Oh Happy Day is giving away a trip to Paris! Learn how to enter here.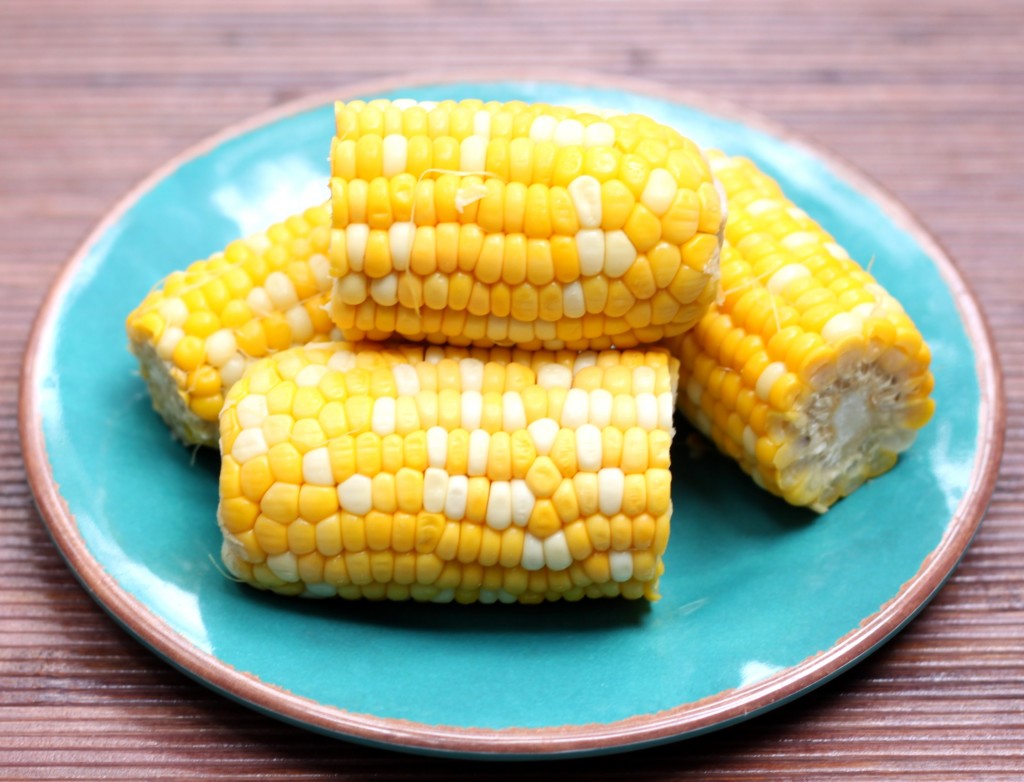 This might be one of those slow cooker recipes that people think are slightly ridiculous, but I disagree. While you can make corn on the cob on the grill or in a big pot of boiling water, this is a literally effortless recipe. You wrap some cobs in aluminum foil, place them in your Crockpot and walk away for 2 hours. It's great for a party or BBQ when your grill is full of burgers and hot dogs, or even just for dinner when you're really busy.
This was my first corn of the season and it was wonderful – juicy, crunchy, sweet perfection. I can't wait for heirloom tomatoes and blueberries to come into season along with all the other delicious summer fruit.
What is your favorite summer produce?
Recipe:
Slow Cooker Corn on the Cob
Fresh corn (as many ears as can fit in your slow cooker)
Aluminum foil
Husk corn and wrap each ear in aluminum foil. Place wrapped corn in slow cooker (no water needed). Cover and cook on high for 2 hours. Check corn and cook longer if needed to further soften.