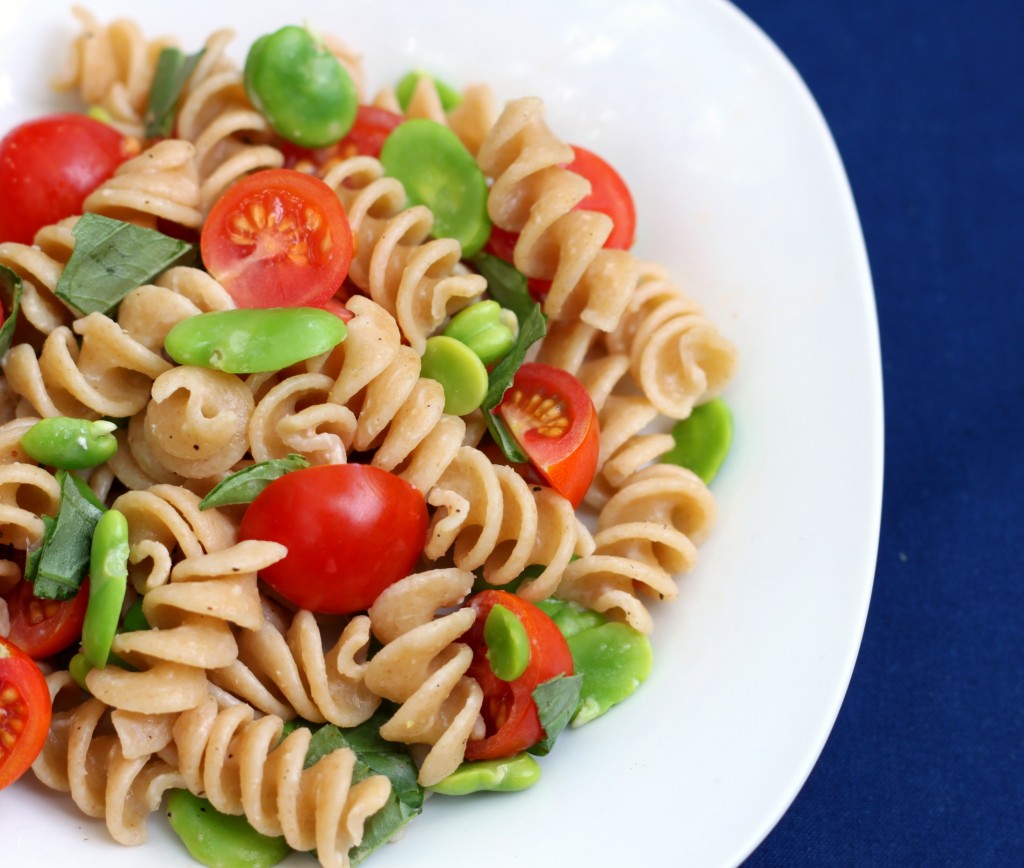 Oh fava bean,
So bright and green,
You taste like spring.
But when I get you home
and start to shell
I want to say go to he–
You take hours of time
that I'd rather be mine
…but I guess you're worth it.
How do you feel about fava beans? I love to eat them but hate all the effort involved! Especially after growing them this year and having a giant crop in my school garden. Countless plants lined a fence with huge beans attached. We couldn't even pick them all – with lots of little hands helping!
P.S. I didn't include a recipe but basically I tossed whole wheat pasta with goat cheese, fava beans, cherry tomatoes and fresh basil.