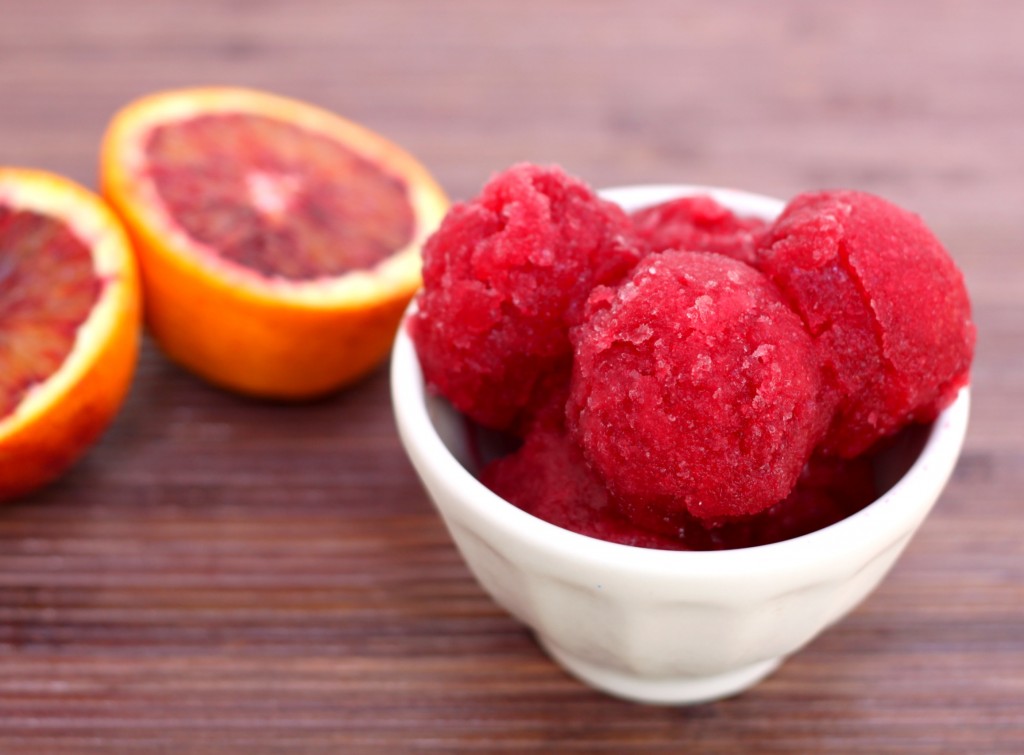 Happy Friday! I realized that I mentioned this blood orange sorbet in the blood orange popsicle post and then never shared it with you all! Whoops…so here a refreshing send off to your weekend – a colorful and flavorful sorbet. Hope you stay cool where ever you are!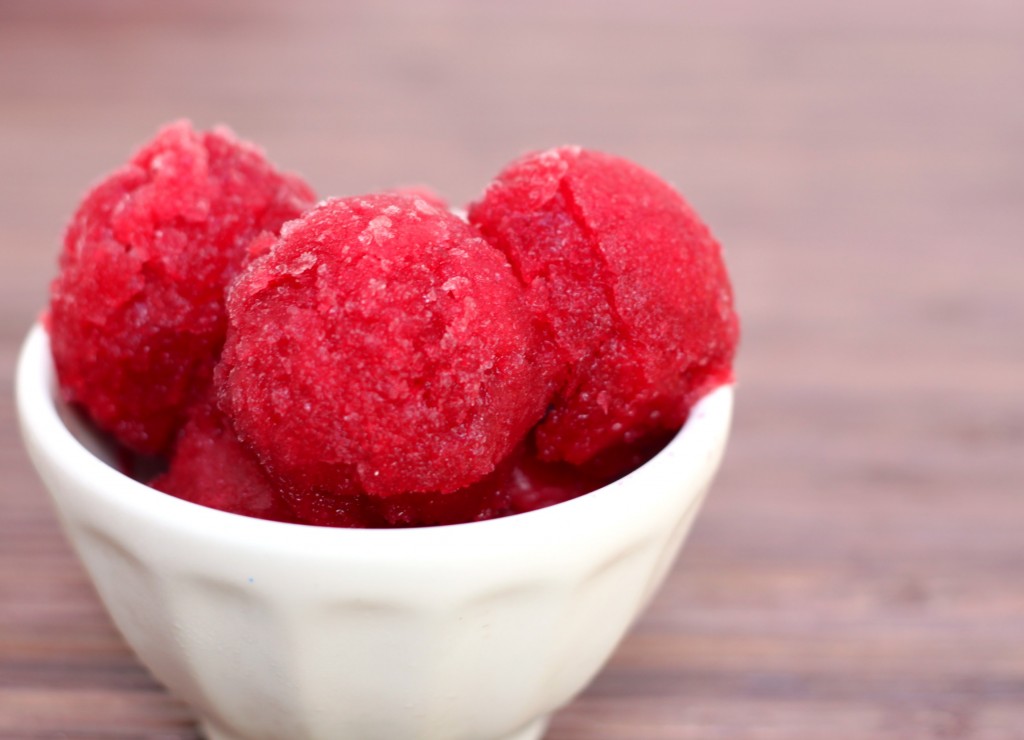 This is the final blood orange recipe until next winter. (Check out the roundup of my other blood orange recipes from the year.) As I mentioned in the blood orange popsicle post, this was a special request from a coworker who loves the Ciao Bella blood orange sorbet. I haven't been able to give her a taste of my homemade version yet but I think the flavor is comparable to the store bought version. The big difference is probably the texture, which is often a little more icy and grainy in homemade sorbets.
David Lebovitz recommends eating it immediately, within a few hours of churning. If you store it in the freezer for a while, let it sit out on the counter for a little bit (5-10 minutes) before eating it. Either way you'll have a bowl full of refreshing and sweet citrus sorbet, balanced well with a slight hint of bitterness.
Recipe:
Blood Orange Sorbet
Blood oranges (or any other fresh citrus)
Sugar to taste (around 1/4 cup for every cup of juice, depending on sweetness of your oranges)
Juice your blood oranges (or grapefruit, oranges, etc.). Pass juice through fine mesh sieve to remove seeds and big lumps of pulp and measure juice so you know how much sugar to add. Place sugar in a small saucepan and saturate with juice. Heat, stirring frequently, until sugar is dissolved. Add to remaining juice, stirring to incorporate. Chill and then freeze in your ice cream maker.
More recipes you'll love: