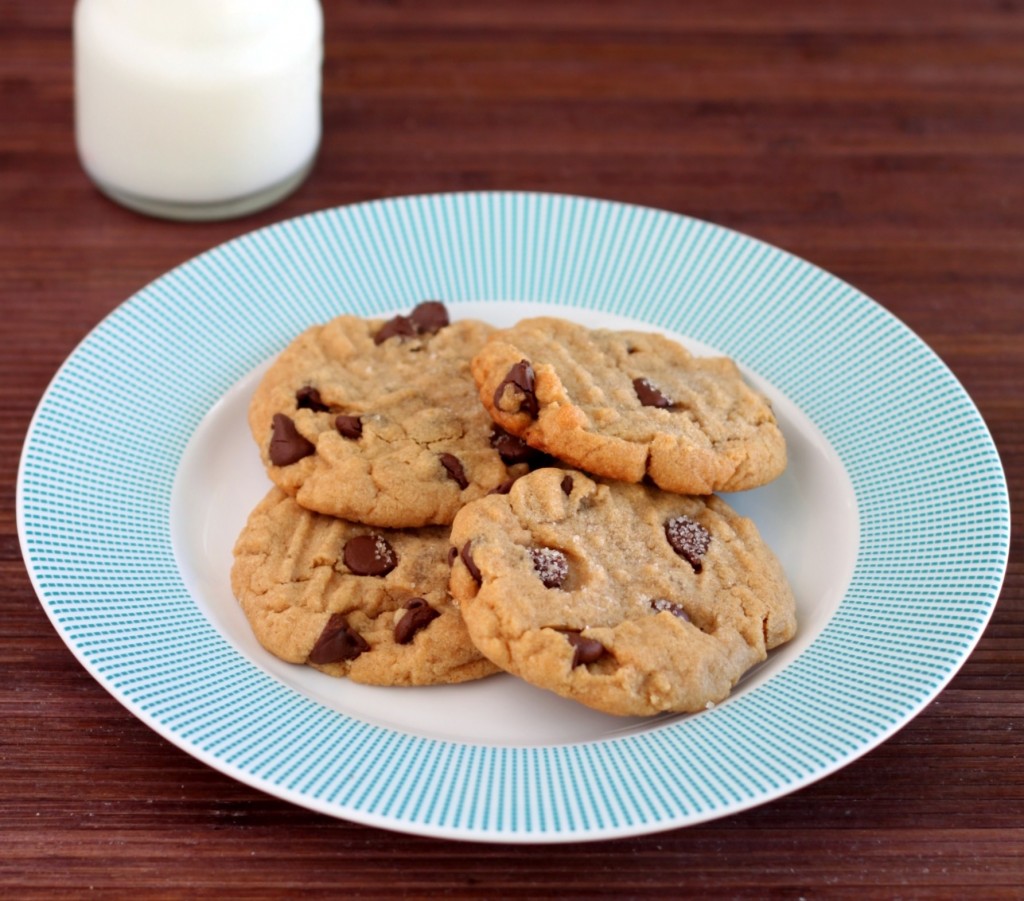 Here is my second dessert that's peanut butter to the extreme to round out my self-proclaimed Peanut Butter Week (check out the peanut butter & Nutella cupcakes if you missed them!). The original recipe actually called for peanut butter chips, which would be even more peanut butter-y, but I didn't have them on hand. Either way, these are fantastic with just chocolate chips.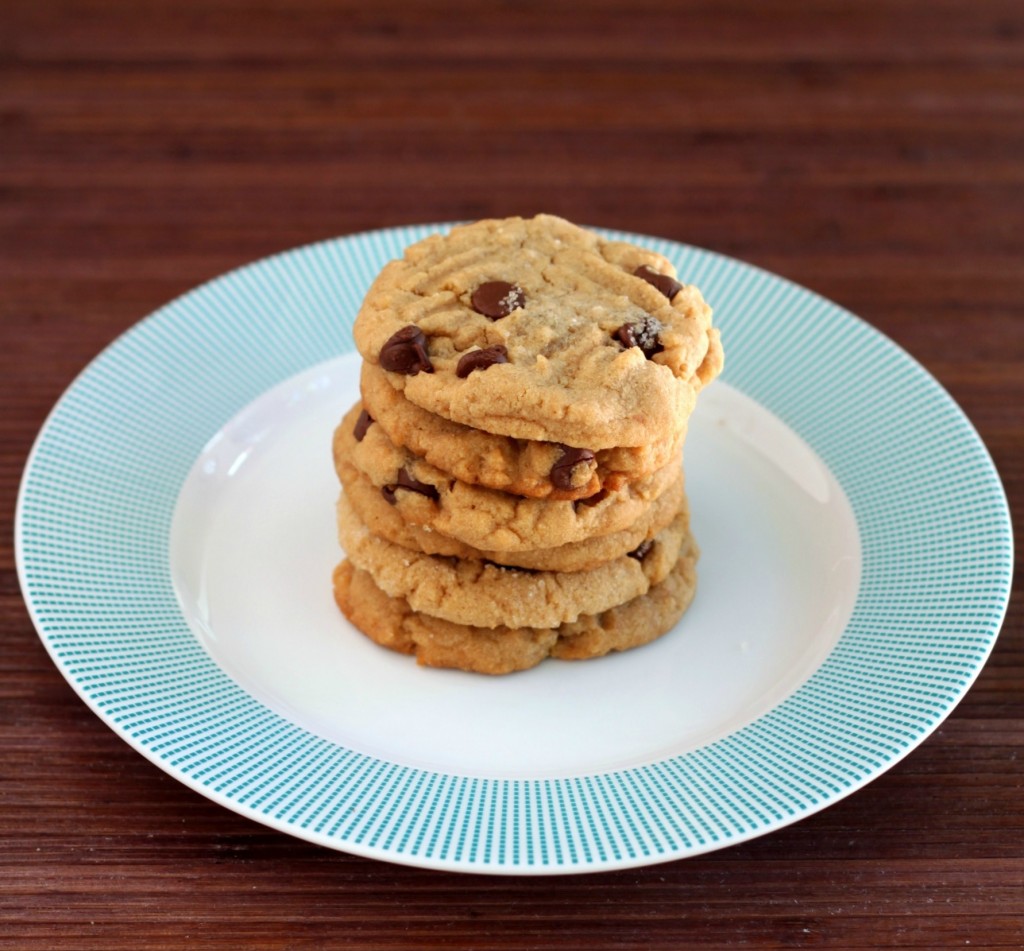 They're soft cookies with strong peanut butter flavor and a crunchy sprinkle of sugar baked on top. I even dare say they might be the perfect peanut butter cookie. Does anyone want to challenge with their favorite peanut butter cookie recipe?
Recipe:
Peanut Butter Cookies
Adapted from the Magnolia Bakery Cookbook
1/2 cup unsalted butter, softened
1 cup peanut butter, room temperature (I used creamy but chunky is supposed to be good too)
3/4 cup sugar
1/2 cup firmly packed light brown sugar
1 large egg, at room temperature
1 tablespoon milk
1 teaspoon vanilla extract
1 1/4 cups all-purpose flour
3/4 teaspoon baking soda
1/2 teaspoon baking powder
1/4 teaspoon salt
1 cup chocolate chips (or try 1/2 cup of peanut butter chips and 1/2 cup chocolate chips)
1 tablespoon of sugar for sprinkling on top
Preheat oven to 350°F. In a large bowl, cream butter and peanut butter until fluffy. Add both kinds of sugar and beat until smooth. Mix in egg and then add milk and vanilla.
In a separate large bowl, whisk together the flour, baking soda, baking powder, and salt. Add to bowl of wet ingredients, mixing until thoroughly combined. Stir in chocolate chips. Place remaining tablespoon of sugar into a bowl. Drop rounded teaspoonfuls of dough into sugar, then onto cookie sheet. Gently flatten with a fork, indenting with a criss-cross pattern. Bake for 10-12 minutes (be careful not to over bake – they may not look done when they are). Remove and let cool.
More recipes you'll love: