I've been nominated for a blogging award! Please vote for me – it only takes a moment and you don't need to create an account on the CBS site. You can vote once a day until September 9th. Thanks for your support!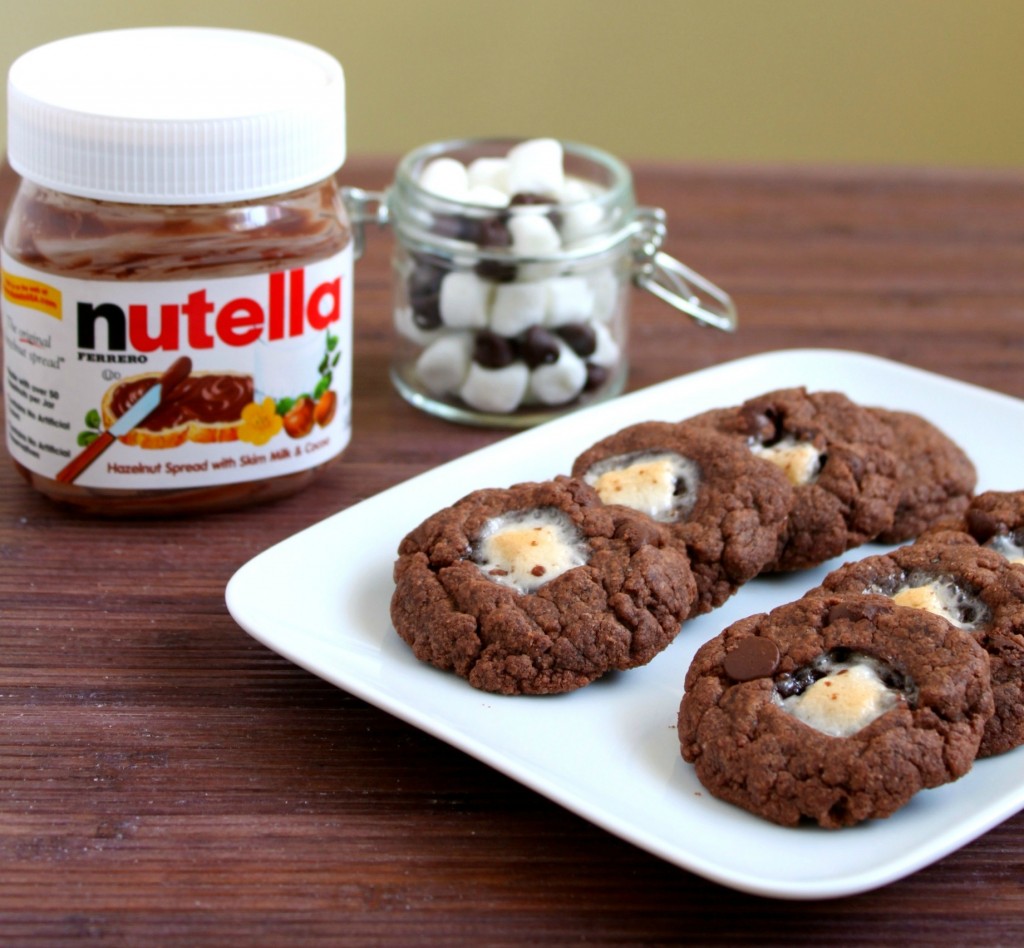 Can you believe it's September already? I can't believe summer is almost over and it's time to go back to school. Do you have any favorite back to school recipes? I need to start planning ahead for easy and healthy lunches and snacks (I teach preschool in the morning and work in an office in the afternoon).
Along that theme, this is possibly the simplest and most straightforward cookie recipe I've ever seen – great for a busy day. Mix the 4 ingredients together, roll dough into balls, and you've got cookies less in 20 minutes. Of course, I made it more complicated and added 2 more ingredients: marshmallows and chocolate chips. The cookies would be great without those additions too, but it's kind of fun to have a marshmallow in the middle.
They're pretty heavy and substantial cookies, with a strong Nutella flavor and soft texture. The base recipe seems pretty versatile and I think you could add lots of different ingredients and have a fabulous cookie. What would you add to the Nutella cookies? Or do you think a Nutella flavored cookie should just be left as it is?
Recipe:
Nutella Cookies
1 cup Nutella
1 cup flour
1/2 cup sugar
1 egg
1/8 cup marshmallows (optional)
1/8 cup chocolate chips (optional)
Preheat oven to 350°F. Stir together Nutella, flour, sugar and egg until thoroughly combined. Mix in chocolate chips if using.
Form dough into 1 inch balls and place on cookie sheet. Push marshmallows into the middle of each cookie and press down firmly with your palm to flatten. Bake for 10-12 minutes, until set.
More recipes you'll love: