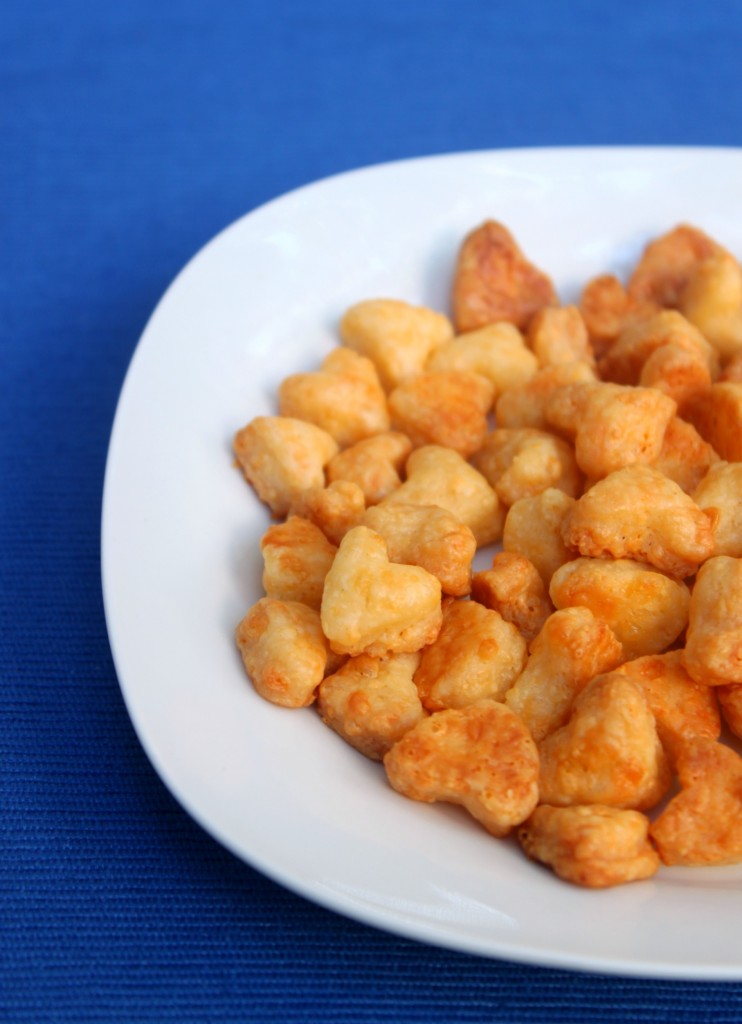 Over the summer Tillamook hosted a Loaf Love Tour event at the Sacramento Zoo. I couldn't attend so they sent me some cheddar and Monterey Jack cheeses to sample instead. It took me a while to decide what to make with the cheese – there are so many options! Pizza, grilled cheese, mac and cheese, anything with cheese…
I love making homemade versions of things that are usually store bought (some past examples: chocolate syrup, Irish cream, funfetti cake, ketchup, ranch dressing and pumpkin spice latte). It's nice to control what goes into your food and avoid preservatives and artificial ingredients. Goldfish are one of my favorite crackers, but their long list of ingredients makes me hesitate. I found a recipe for a homemade version, which only has 5 ingredients including salt and pepper – that's more like it!
These crackers aren't exact replicas of the original, but I think they're as close as you can get with homemade. They are pretty crispy if you roll the dough out thinly. If you make them thicker, you can also use to the dough to make soft and puffy cheese straws. I got sick of cutting out little hearts (it was the smallest cookie cutter I could find in my pantry, but check out this blogger who made a fish cookie cutter out of a soda can!) so I made some cheese straws too. The crackers have a great cheddar flavor and it would be fun to experiment with other types of cheese and seasonings to make other flavors.
What should I make with the Monterey Jack?
Recipe:
Homemade Goldfish Crackers
Only 5 ingredients (pepper isn't pictured):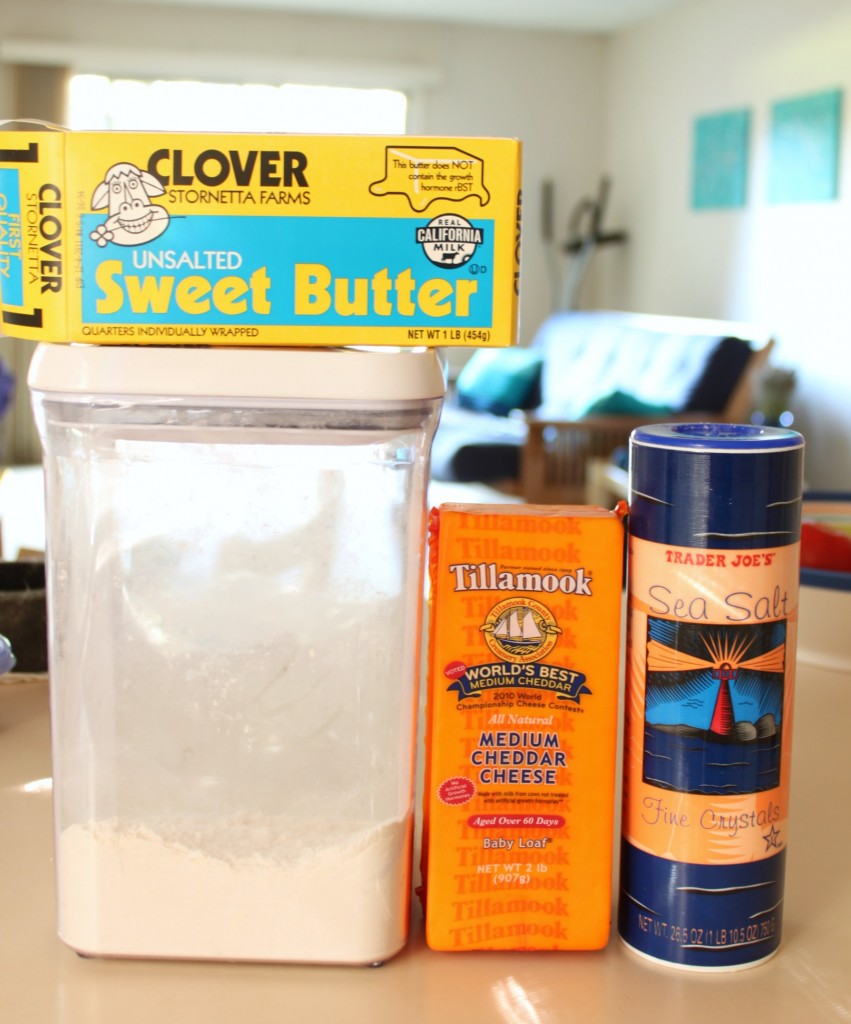 1 cup all-purpose flour
4 tablespoons cold unsalted butter, cut into chunks
8 oz cheddar cheese, cut into chunks
1/2 teaspoon salt
1/2 teaspoon fresh-ground pepper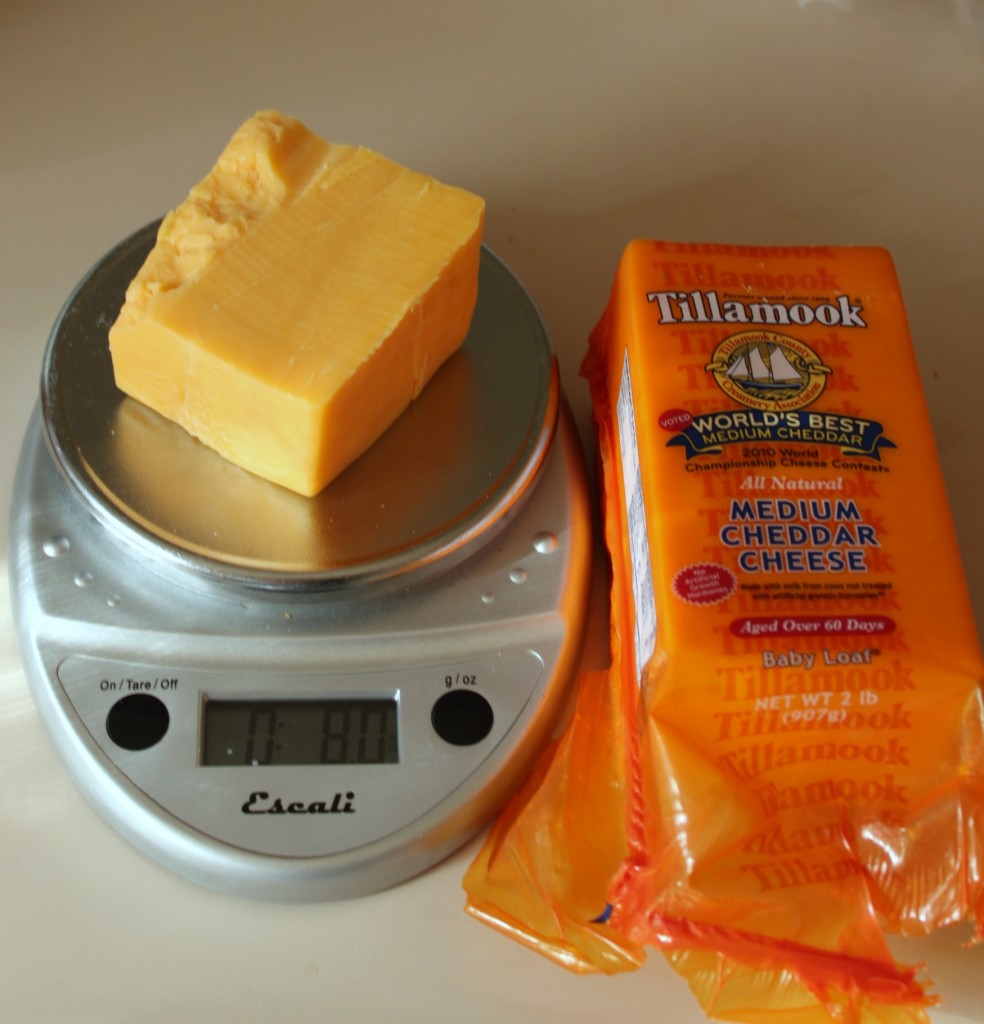 Measure your cheese (and you don't have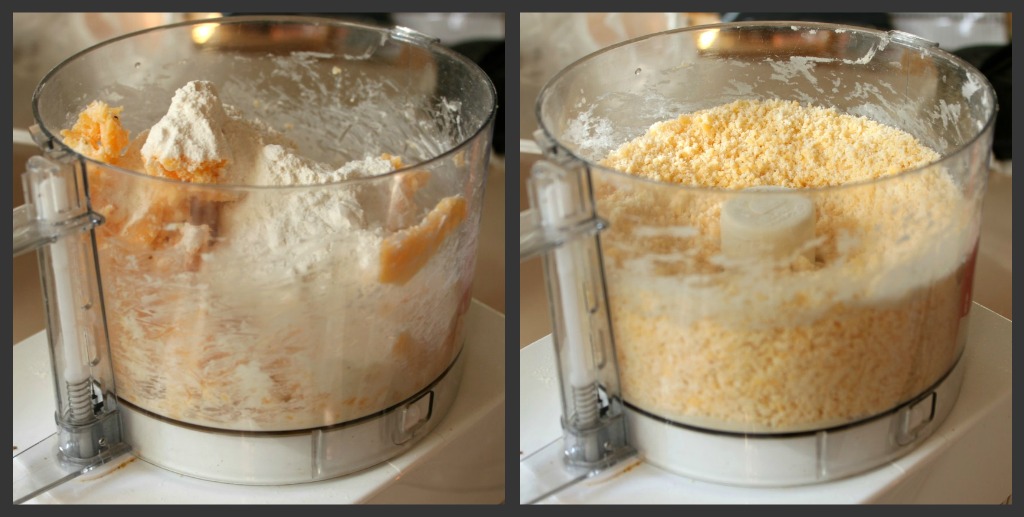 Combine all ingredients in a food processor and pulse until it resembles coarse meal.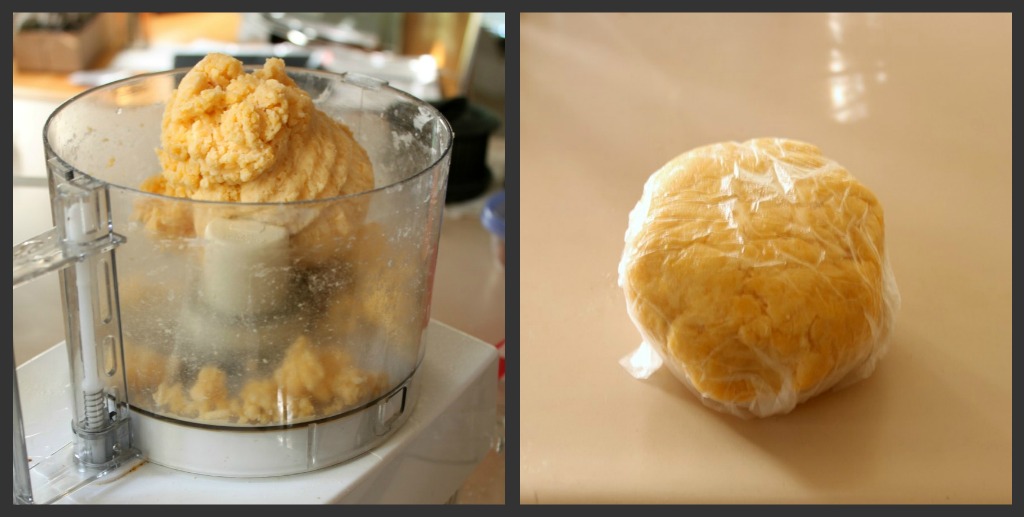 Add 1 tablespoon of water at a time, pulsing until dough forms ball (at most use 2-3 tablespoons). Wrap in plastic wrap and refrigerate for at least 20 minutes and up to 24 hours.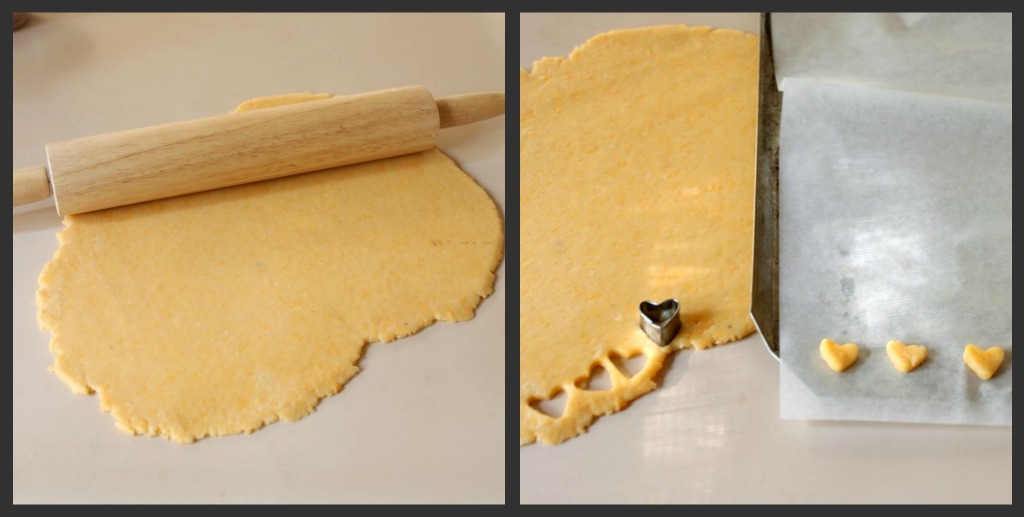 Roll dough out to 1/8″ and cut shapes. Place 1″ apart on a parchment paper covered baking sheet. Bake at  350°F for 15-20 minutes, until crisp.
*Tillamook sent me cheddar cheese to sample. All opinions expressed are my own. 
More recipes you'll love: