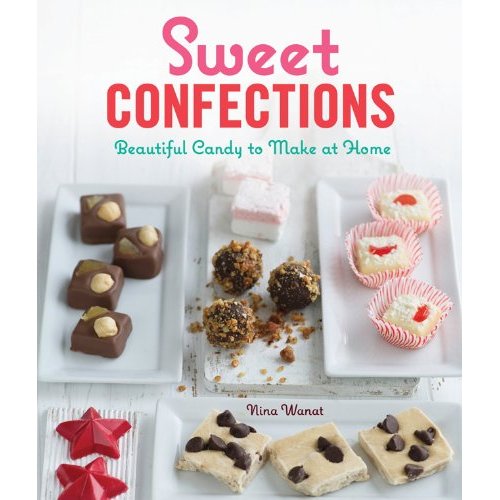 "Making candy does not simply make you feel like a kid in a candy store – it makes you feel like a kid with keys to the candy store." – Nina Wanat
I was lucky enough to receive a review copy (and an extra copy to give to one of you) of Sweet Confections: Beautiful Candy to Make at Home by Nina Wanat, chocolatier and founder/owner of BonBonBar Confections. The first thing that struck me about this book was it's gorgeous layout and photos. It's candy for the eyes (pun intended).
Diane Cu and Todd Porter (the White on Rice Couple) did the photography for this beautiful book and I loved flipping through every page to see their wonderful work. While flipping through it to see the pictures, I couldn't help but notice the amount detail in this book. Nina begins with a thorough introduction to the basics of candy making, from necessary ingredients and tools to techniques like caramelizing sugar and dipping different shaped candies in chocolate.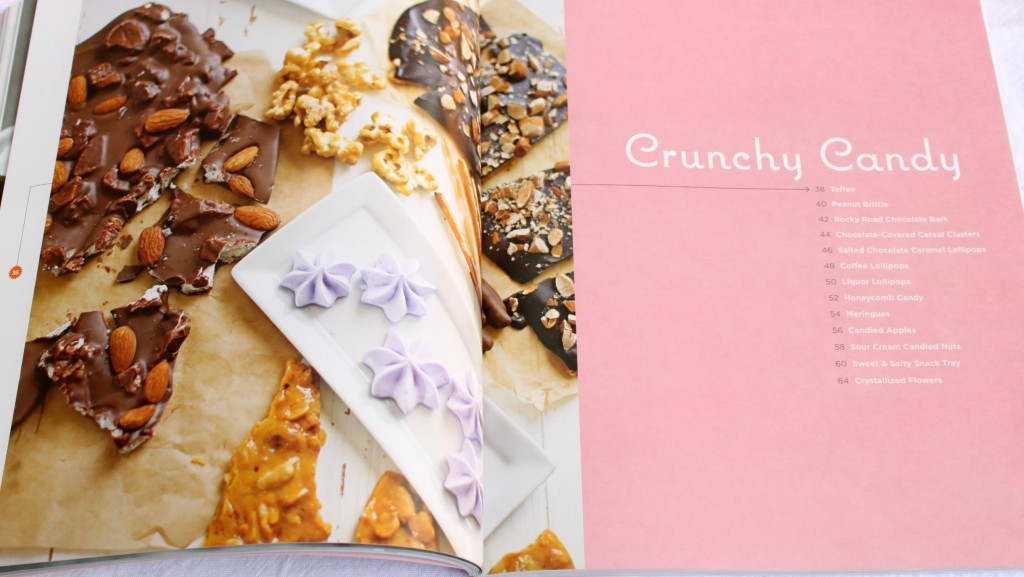 Next up is a chapter on crunchy candy, from lollipops and candied apples to meringues and peanut brittle. The salted chocolate caramel lollipops caught my eye and I can't wait to make them. There's a recipe for liquor lollipops that would be fun to make in a friend's favorite cocktail flavor as a present, and a whole sweet & salty snack tray that would be perfect for a party.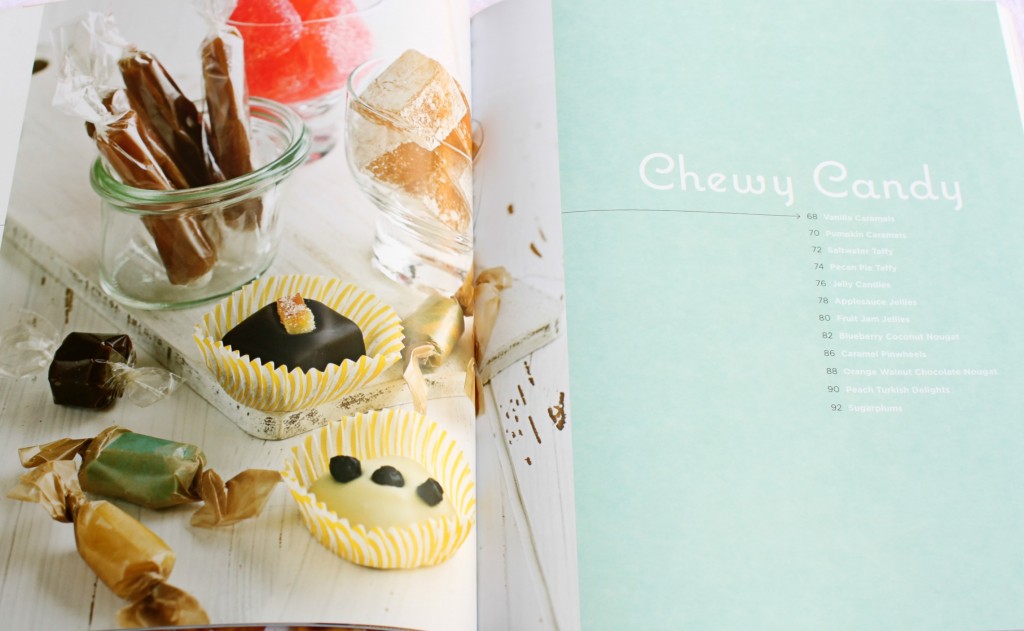 Chewy candy is next, covering those of you who love that stick to your teeth kind of candy like taffy, nougat, caramel and jellies. I've always wanted to try making saltwater taffy at home but I've been too intimidated. I think I could give it a try following Nina's directions.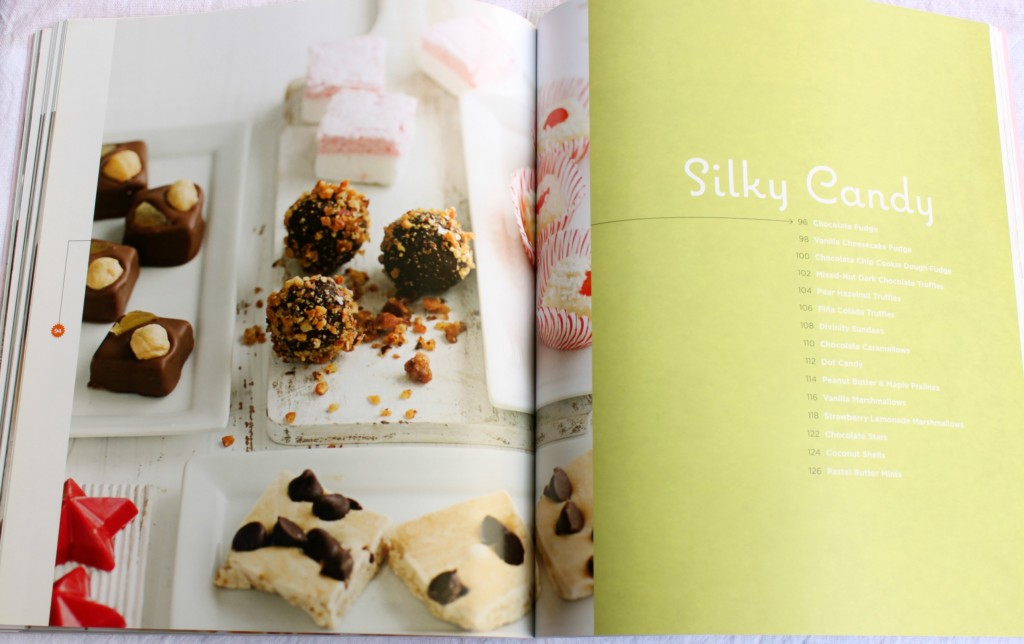 My favorite kind of candy is the subject of the second to last chapter: silky candy. I'm one of those people who gets the See's candy box and looks for the soft centers so this is right up my alley. There are truffles, marshmallows, fudge and mints in this section, but the one that really stood out to me is the chocolate chip cookie dough fudge. Who wouldn't love that? Cookie dough flavor with rich fudge texture sounds heavenly.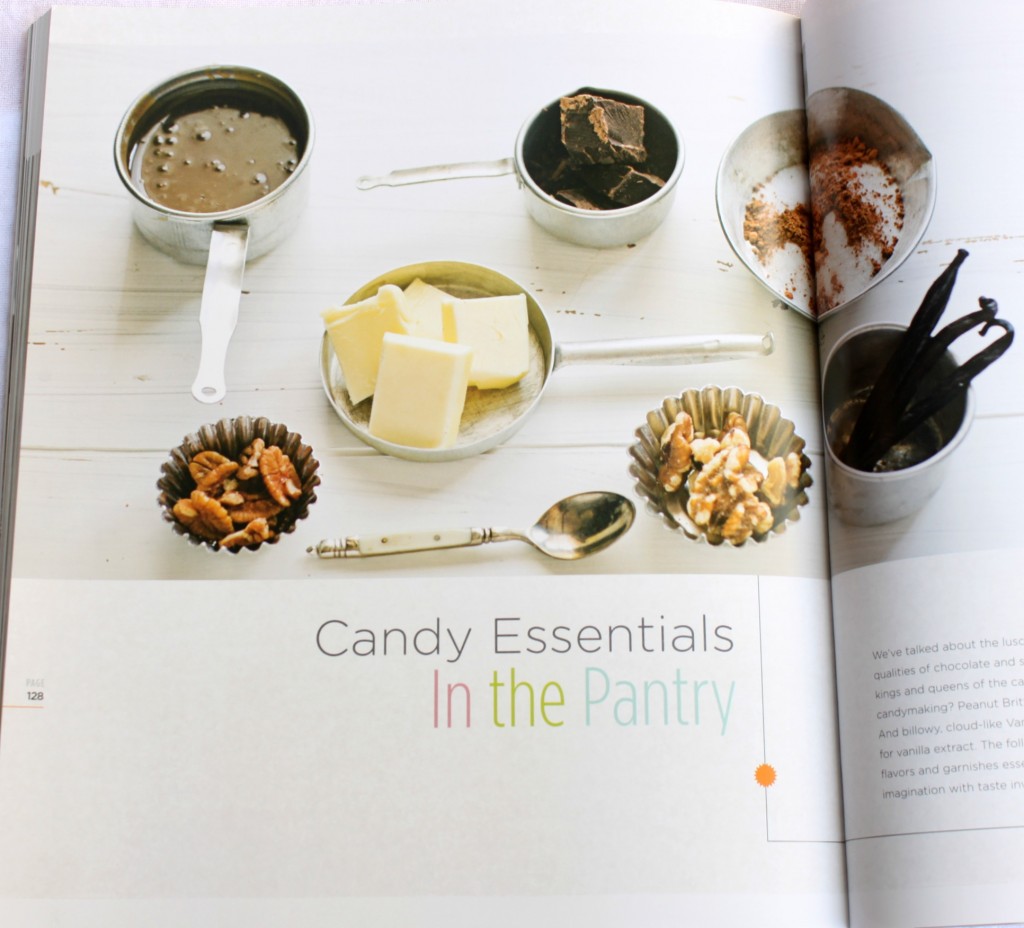 The final chapter includes recipes for candy essentials in your pantry. Homemade vanilla extract, roasted nuts and candied citrus peel and ginger are included, which all add more flavor to candy than purchasing them from the store.
From the basics of how to do candy making techniques all the way to how to make your own basic ingredients, this book has it all when it comes to candy. I love that Nina covers all the traditional recipes but also includes her own creative takes on them as well (such as cookie dough fudge, pear hazelnut truffles, strawberry lemonade marshmallows and pecan pie taffy). If you want to try making your own candy, this book is a fantastic and gorgeous guide to everything you'll need to know.
Want to have a copy of Sweet Confections for yourself? Enter to win one through the form below by Friday night. You can do as many or as few options as you'd like – each one equals one entry, and if you've already "liked" my page, followed me on Twitter, or subscribed, go ahead and click "I did this!" 
Good luck!
More recipes you'll love: