Don't forget to enter my giveaway for Sweet Confections, a gorgeous guide to making candy at home.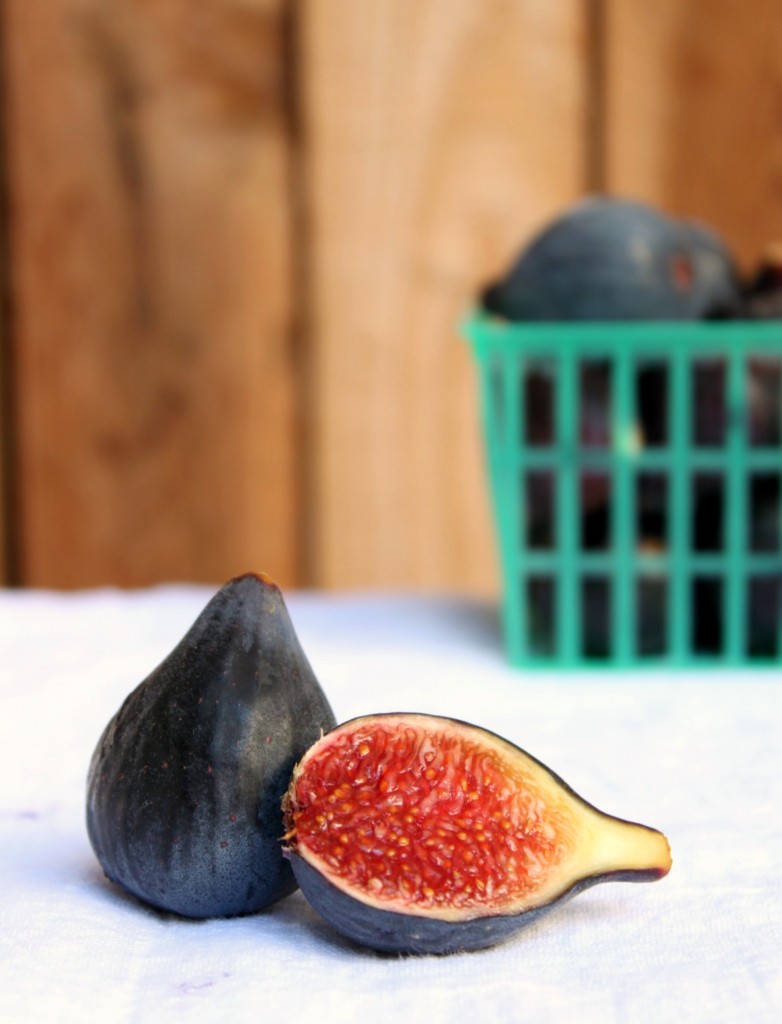 You know what I love? Having friends with gardens. My tiny backyard has a little space for growing things, but between it being shaded almost all day and my non-green thumb, I haven't had much luck producing anything out there. Luckily, I live in an area that's surrounded by farmland, so I can get fantastic seasonal produce at the farmer's market. And when I'm extra lucky, I have friends and coworkers giving me baskets and bags of produce for free. Last week I received a pound of ripe figs, begging to be made into something. Figs are so expensive (and delicious) that I usually just eat them fresh – they don't need much adornment, although I am curious to try grilling or caramelizing them.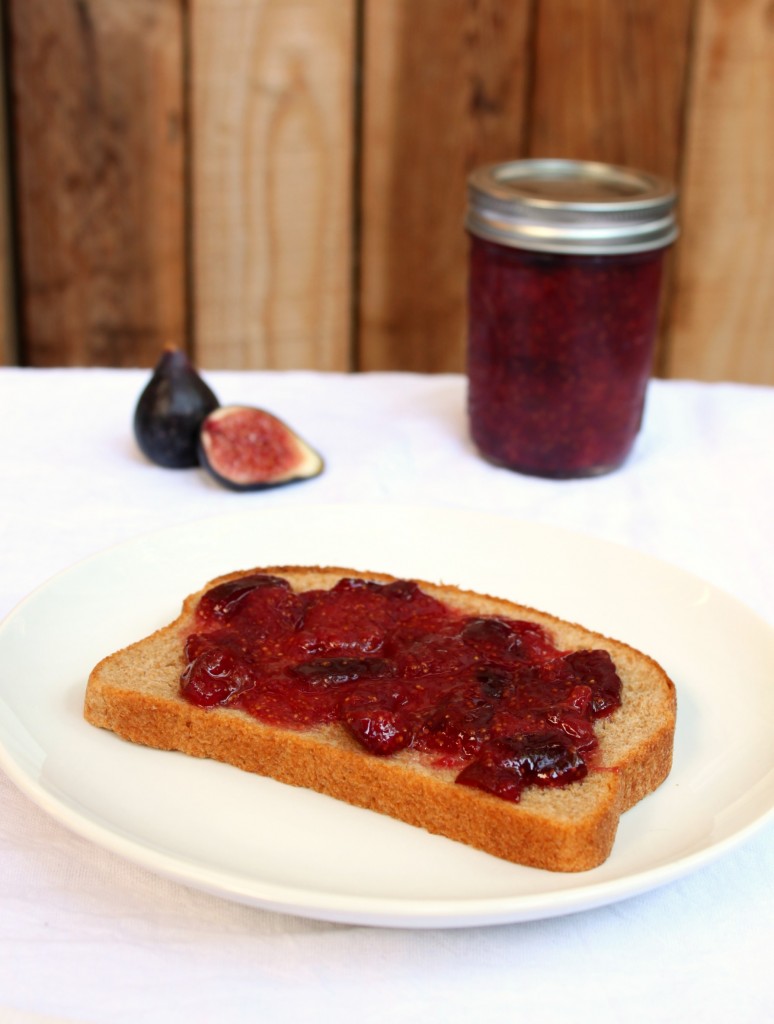 Having a whole pound was so luxurious. So many ideas danced in my head: a gorgeous fig tart, fig and marscarpone creme brulee, fig ice cream…in the end, I was pressed for time and ingredients, so I made a simple fig jam. It's seriously simple – 4 ingredients simmered for 20 minutes and poured into jars. It's such a small batch it doesn't call for boiling the jars. Instead, simply store them in the fridge for up to 3 months. I'm sure they will be gone by then.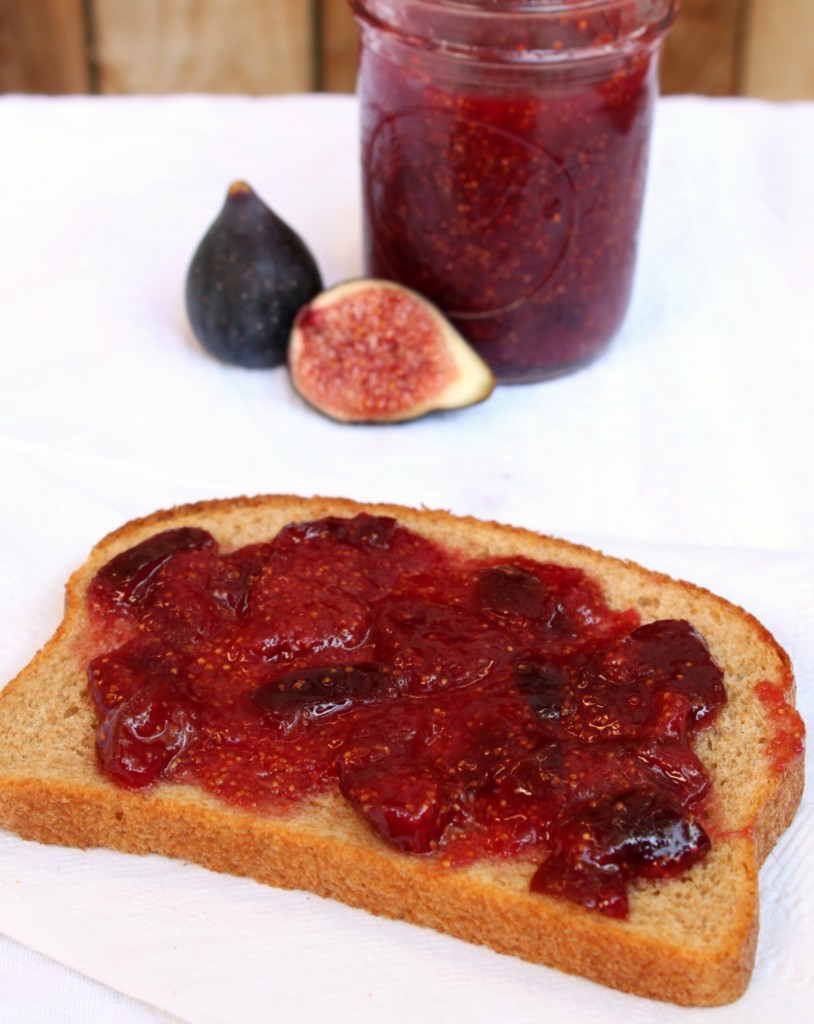 I cut the recipe in half (by all means double it if you have 2 pounds of figs) and reduced the sugar. The result was 2 jars of pretty pink-purple jam, chunky and sweet with a bit of tangy flavor from the lemon juice.
Recipe:
Fig Jam
Adapted from Food & Wine Magazine
Makes 1 pint
1 pound fresh figs, stemmed and cut into 1/2-inch pieces
1/2 cup sugar
1/4 cup fresh lemon juice (around 1 large lemon)
1/4 cup water
Combine fig pieces and sugar in a large, nonreactive saucepan and let sit, stirring occasionally for around 15 minutes (until sugar has mostly dissolved and figs are juicy).
Add lemon juice and water to figs. Bring to a boil, stirring until the sugar has completely dissolved. Simmer over moderate heat, stirring occasionally, for around 20 minutes (until fruit is soft and the liquid runs off the side of a spoon in thick, heavy drops).
Spoon jam into 1 to 2 clean 1/2 pint jars, leaving 1/4 inch head space. Seal jars and let cool to room temperature. Store jam in the refrigerator for up to 3 months. (Alternatively, if you want to store the jam at room temperature, see my post on how to can jam.)