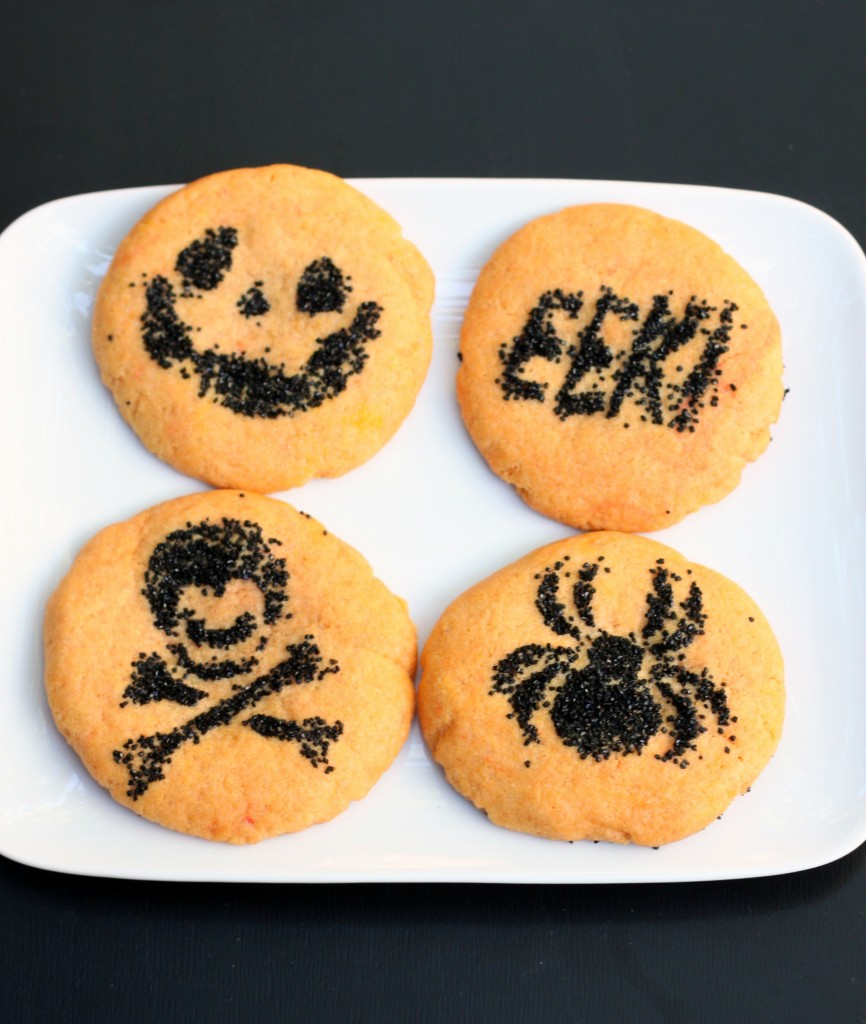 A couple of weeks ago I shared some cute and creepy Halloween cupcakes and mentioned a set of Halloween stencils that I tried on them. I used powdered sugar onto Nutella buttercream frosting with the stencils and the images didn't come out as clear as I wanted. I didn't want the stencils to go to waste, so I whipped up some simple orange sugar cookies and got some black sprinkles to put on top. From there, it was pretty easy – put the stencil on top, pour sprinkles on it, lightly press them into the cookies, and carefully pull off.
Some of the designs came out better than others, and here are some of my favorites…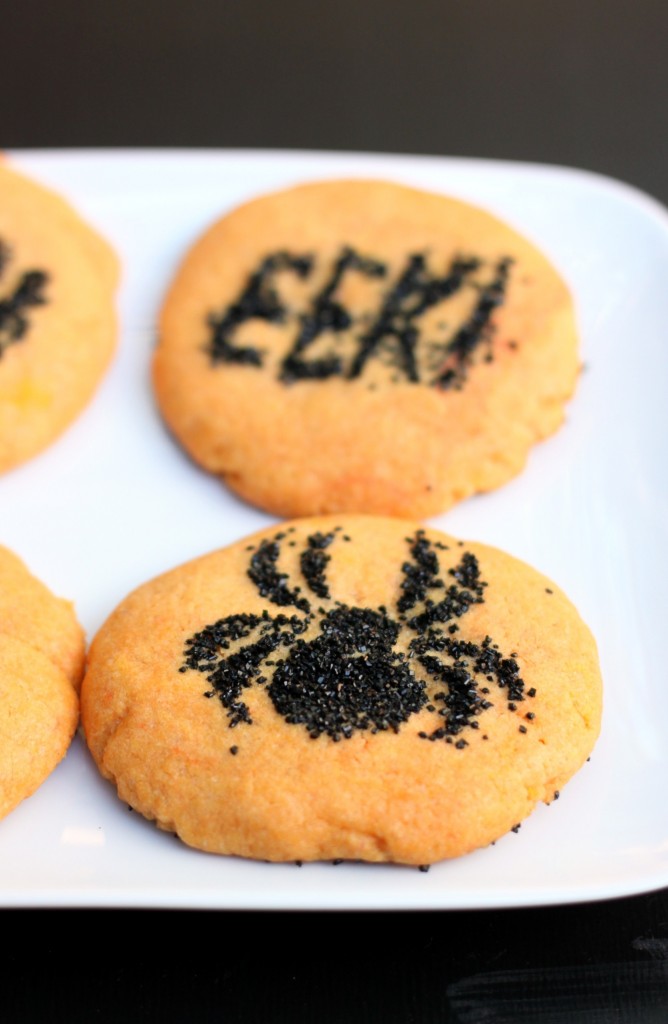 I kind of love how the EEK! is in the background behind that creepy spider.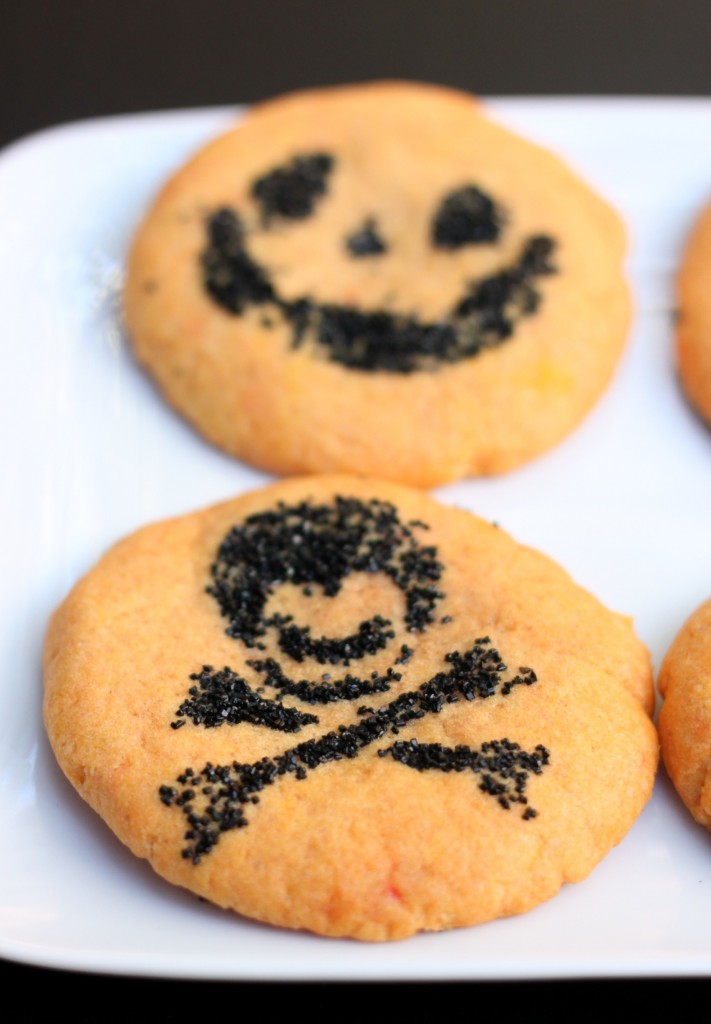 I've been seeing some really fun Halloween themed foods on Pinterest (are you on Pinterest? Follow me!). What's your favorite thing to make for Halloween?
Recipe:
Halloween Sugar Cookies
Adapted from Food.com

2 1/2 C flour
3/4 t salt
1/2 t baking soda
1 C sugar
1/2 C shortening
1/2 C butter
1 t vanilla extract
1 egg
2 T milk
Orange food dye
Black sprinkles
Preheat oven to 350°F and line cookie sheets with parchment paper or silicone baking mat. Combine flour, salt and baking soda in a bowl and set aside.
In a large bowl, beat sugar, shortening and butter together until lightly and fluffy. Add egg and vanilla and mix until combined. Stir in flour mixture until batter is smooth. Stir in milk and orange dye.
On the prepared cookie sheets, drop batter by the tablespoon. Press cookie dough flat with the bottom of a glass. Place stencil on a cookie and pour black sprinkles on top, then lightly press them into the cookie. Bake for 10-12 minutes or until lightly browned.