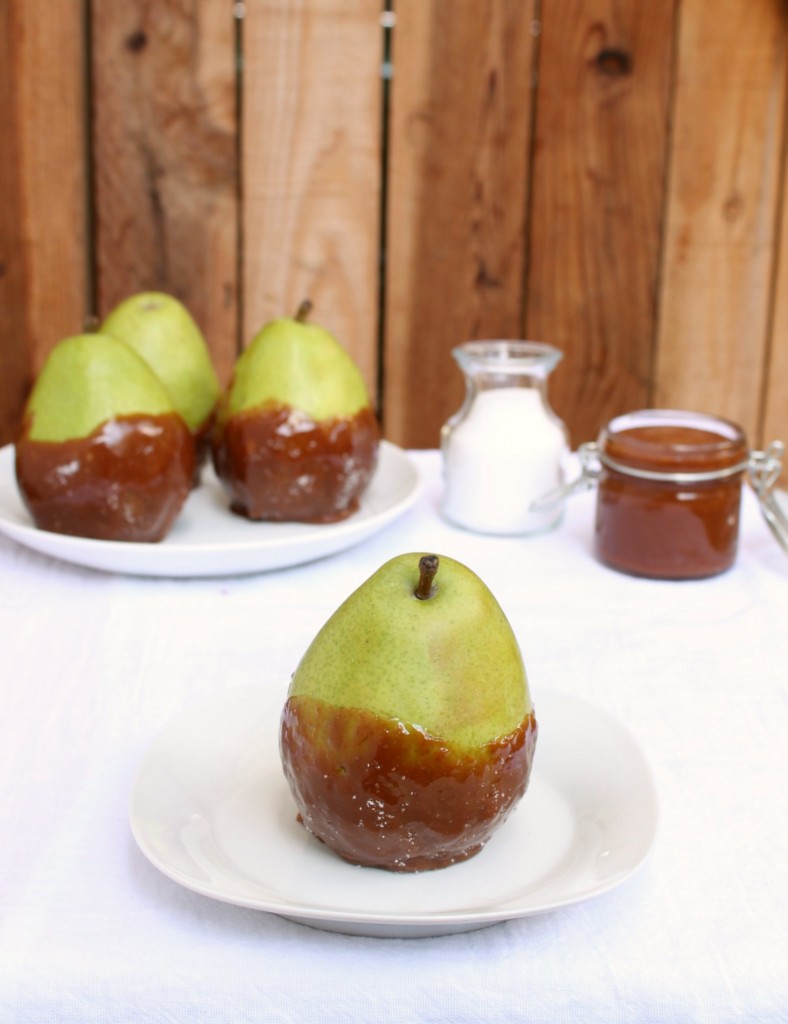 Salted caramel – it's sweet, salty, rich and simply delicious. Recently I made some wonderful salted caramel cupcakes (complete with salted caramel buttercream and filled with salted caramel) and homemade salted caramel mocha to rival Starbucks' version. I couldn't help but continue down this path of deliciousness. We've all had caramel apples, but I'd never tried caramel pears before.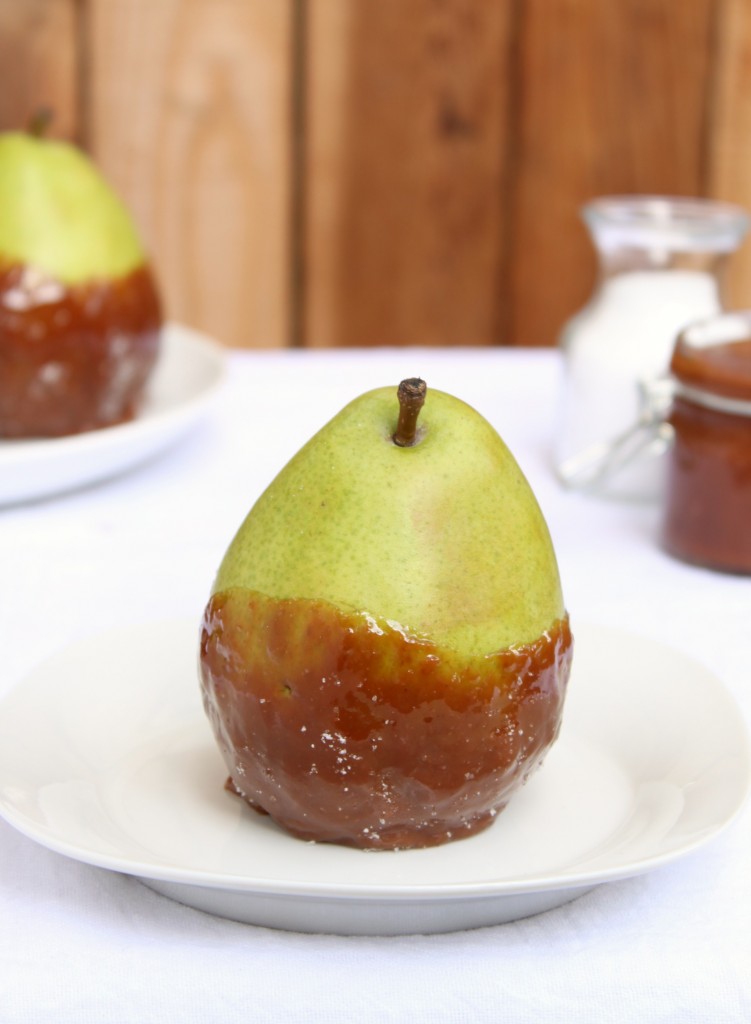 These were delicious. I took slightly under-ripe Bartlett pears, dipped them in caramel and sprinkled a pinch of sea salt on top. I enjoyed the crunch and tart flavor of the under-ripe pears with the sweet (and salty) caramel, but use ripe pears if you like them better that way.
What other salted caramel recipes should I try?
Recipe:
Salted Caramel Pears
6 pears
1 cup heavy whipping cream
1 cup sugar
4 tablespoons corn syrup
2 tablespoons salted butter (if using unsalted, add a pinch of sea salt)
Sea salt for sprinkling
Wash and dry pears. Place on a baking sheet lined with parchment paper or a silicone mat.
Combine 3/4 cup of cream, sugar, corn syrup and butter in a small saucepan. Cook over medium heat until it reaches 280°F. Remove from heat and whisk in remaining 1/4 cup of cream. Quickly dip pears one at a time into pan and sprinkle with a tiny pinch of sea salt. Set on prepared baking sheet and let harden completely. Eat within a few hours or store in refrigerator.