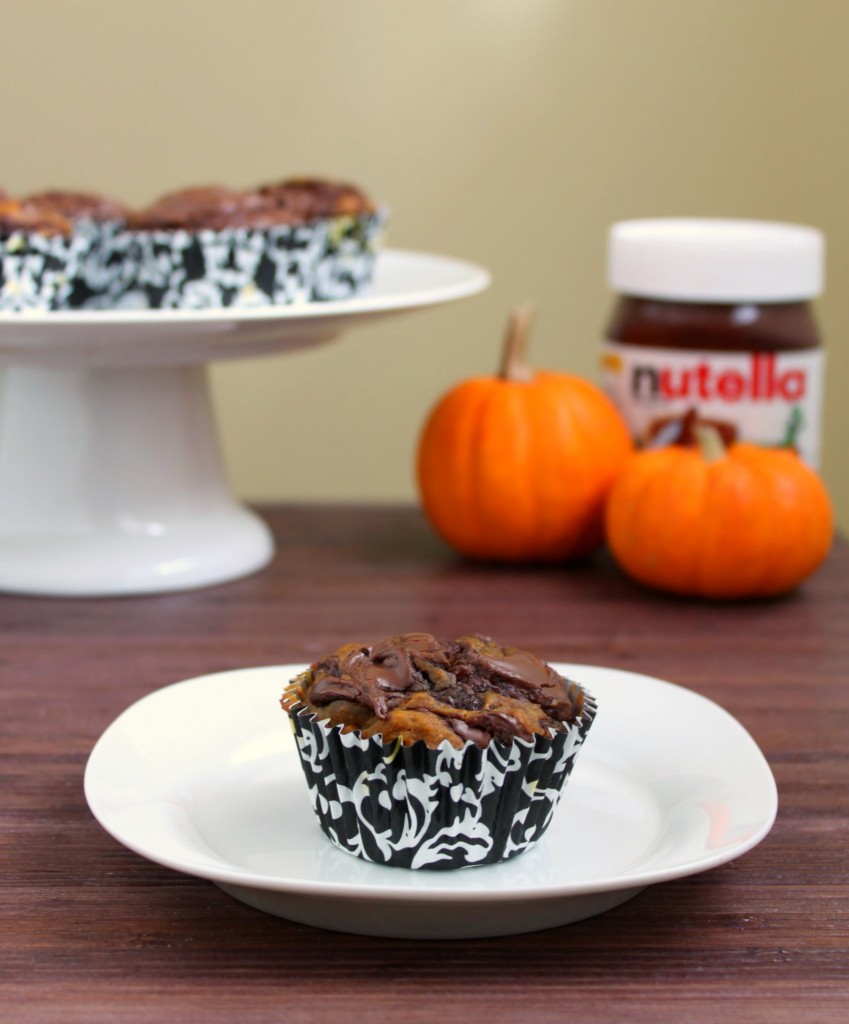 Today is the day my wonderful friend Hannah was born. It's the first time in many years that we haven't been together on her birthday, so last week I sent her some goodies in the mail. I needed something that would ship easily and I considered brownies or cookies until I discovered something better: self-frosting cupcakes!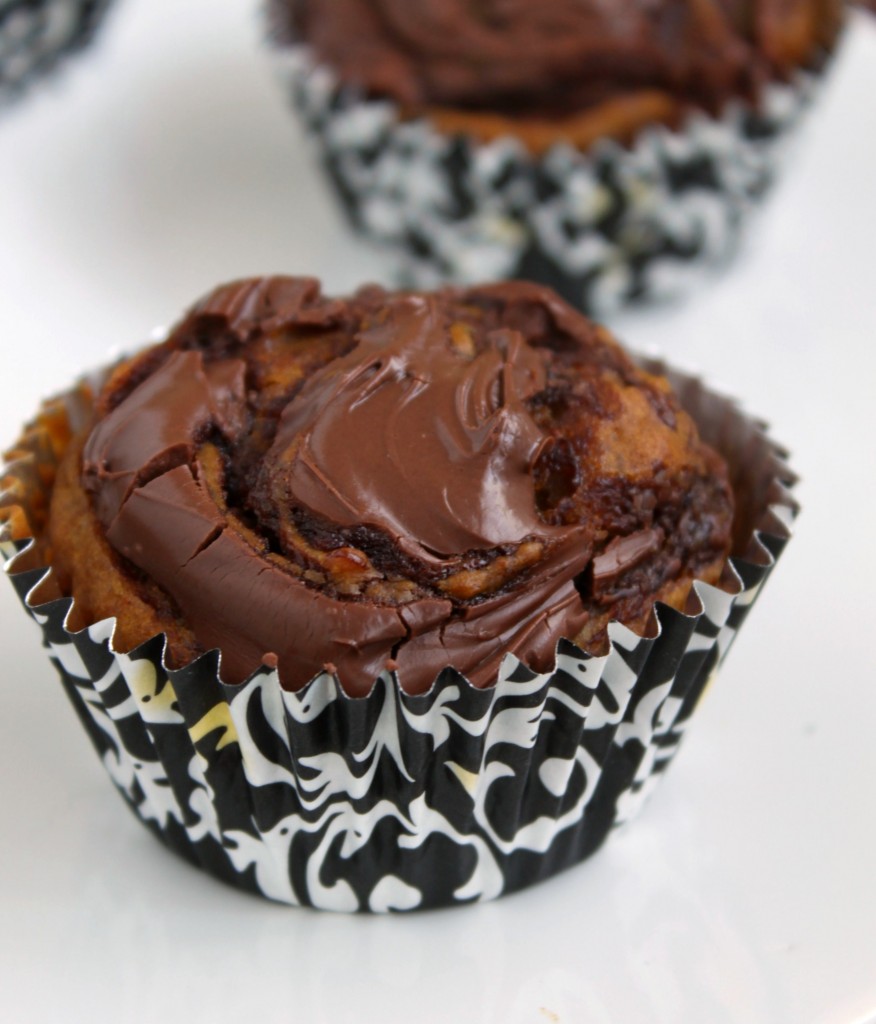 These pumpkin cupcakes have a spoonful of Nutella mixed onto the top of them before they're baked. They come out with a creamy Nutella swirl on top, making frosting unnecessary! I put them into a large container without worry of frosting smearing everywhere. Plus, no frosting = less calories (but not less flavor), and the cake part  is moist and full of spiced pumpkin goodness. These are perfect for a fall treat!
Happy birthday Hannah!!
Recipe:
Self-Frosting Pumpkin Nutella Cupcakes
Adapted from Phenomenon
Makes 12-15 cupcakes
1 15-oz. can pumpkin puree
1/2 cup vegetable oil
2 large eggs
1 tablespoon pure vanilla
1/4 cup light brown sugar, packed
1/4 cup sugar
2 cups all-purpose flour
1 1/2 teaspoons ground cinnamon
1/2 teaspoon ground ginger
1/2 teaspoon nutmeg
1 teaspoon baking powder
1/2 teaspoon baking soda
1/2 teaspoon salt
Nutella for topping
Preheat oven to 350°F.  Line a muffin pan with foil or paper liners.
Place the pumpkin, oil, eggs, vanilla and brown sugar in a large bowl. Beat to combine.
In a separate large bowl, whisk the flour, cinnamon, ginger, nutmeg, baking powder, baking soda and salt together. Add to wet ingredients and stir until just combined.
Fill muffin cups around 3/4 full. Place a couple of teaspoons of Nutella on top of each cupcake. Use a toothpick to swirl the Nutella around the top of the batter.
Bake 25-30 minutes or until a toothpick inserted in the middle comes out clean.