Yesterday was my dear friend Annie's birthday! She is the queen of homemade cards and mails me something for every single holiday and special occasion. I wanted to return the favor for once and send her a special package. I had a small present for her, but a package from me isn't complete without something from my kitchen. I've been exploring what baked goods travel well, since my usual go-to (cupcakes) doesn't really work.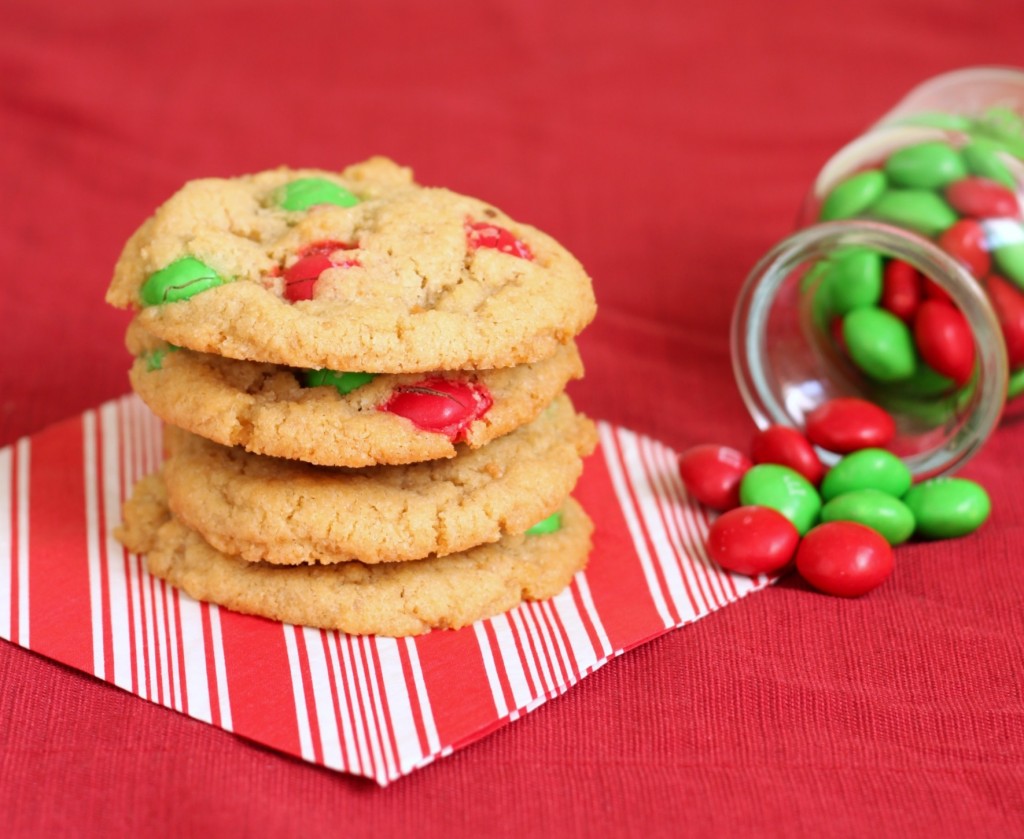 A couple of months ago I made self-frosting Nutella cupcakes for another friend's birthday package, but since Annie is obsessed with Christmas, a Christmas-y cookie seems like a better thing to make. I used Christmas colored M&Ms to make these cookies, but not just plain M&Ms – peanut butter filled M&Ms! They have so many flavors of M&Ms now (cinnamon, mint, pretzel, almond, etc.) and I thought that since plain M&Ms work in a cookie, so would a filled kind. Plus, Annie loves peanut butter, so I figured she'd enjoy a peanut butter surprise in each bite.
Have you ever mailed a baked good? What did you send and did it arrive in one piece?
Recipe:
Peanut Butter M&M Cookies
Makes about 2 dozen cookies
3⁄4 cup butter, softened
1 large egg
3⁄4 teaspoon vanilla extract
1 3⁄4 cups all-purpose flour
3⁄4 teaspoon baking soda
3⁄4 teaspoon salt
3⁄4 cup packed brown sugar
1⁄2 cup granulated sugar
1 cup peanut butter M&Ms
Preheat oven to 350°F.
Beat butter, egg and vanilla extract together in large bowl.
Combine flour, baking soda, salt and both sugars in a medium bowl.
Add dry ingredients to butter mixture and mix until combined. Fold in the M&Ms by hand.
Drop by rounded tablespoon onto baking sheets. Bake for 10-13 minutes or until edges turn golden brown.