Last weekend I attended my first food blogging conference, Eat, Write, Retreat, thanks to a sponsorship from Jarlsberg USA. I thought I would leave the conference bursting with ideas and dive into writing new blog posts, but I have found the opposite to be true. Instead, I've been reflecting on why I blog, what I think you (my readers) want out of my blog, and my vision for the future.
The amazing Monica Bhide gave an inspiring talk on culinary writing that focused on looking inward. What are you doing and why are you doing it? Why you? Why do your readers come to you? These difficult questions were followed with some intense vision exercises. She spoke last Saturday and her words haven't been far from my mind since. Why do I blog? Yes, I love food and sharing recipes and connecting with people over food, but what is the true purpose? And why do my readers keep coming back?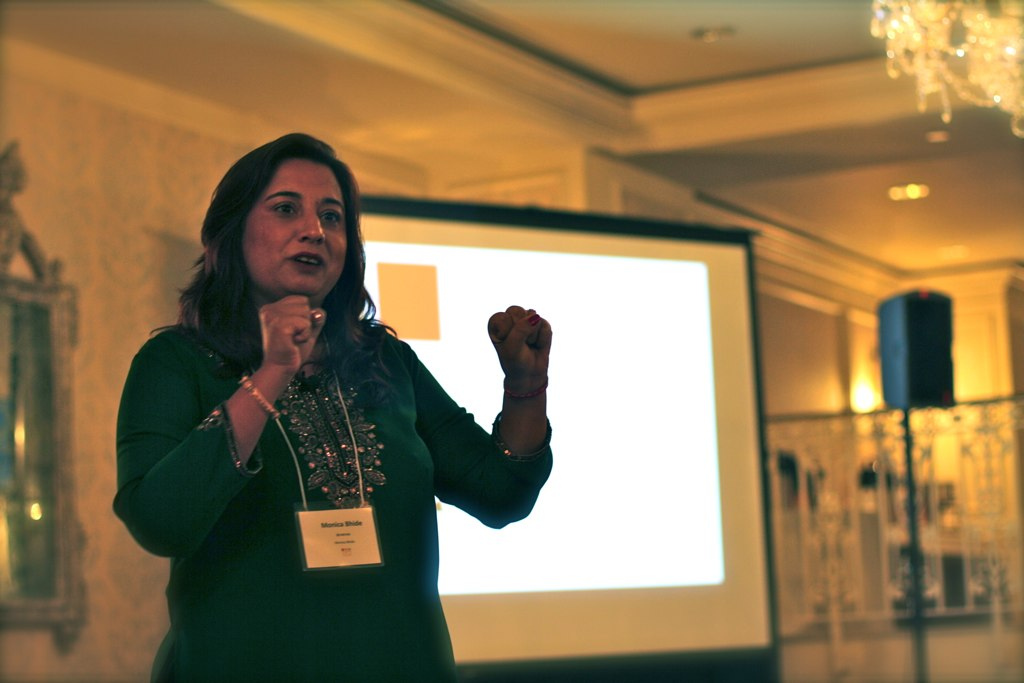 Photo of Monica Bhide by Daphne Domingo
Kristy from The Wicked Noodle wrote an uplifting post about her experience at EWR and also practicing gratefulness in her life recently. Her conclusion? "I blog for hope. I blog for meaning and joy and friendship and love. The recipes? The recipes are just a bonus. I blog because I'm grateful for my life and I'm grateful for you, my readers who make my day brighter with every interaction."
What a beautiful way to look at blogging. As Monica pointed out during her presentation, we're all immensely privileged. The sheer fact that we're all able to write about food for pleasure and/or work makes us so incredibly fortunate. I'm deeply grateful for my life, where I have two part-time jobs that I enjoy and I am passionate enough about my third (blogging) to come home and do it for fun in my time off. As I focus on a vision for this blog and the future, I'm also mindful on being present and practicing gratefulness for all the wonderful things in my life.
I'm especially thankful for all of my readers. Thank you to each and every one of you. I love connecting with all of you, from every email, new subscriber, comment, or "like" on Facebook.
The conference wasn't all deep thoughts, so let me share a few of the other highlights with you as well: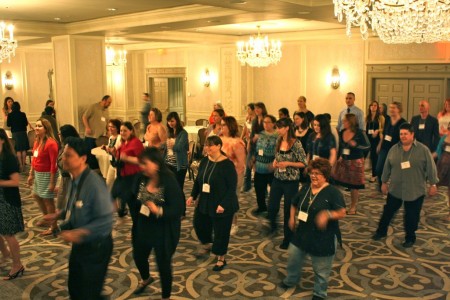 Photo by Daphne Domingo
Learning how to square dance (quite possibly the best ice breaker ever) on the first night of the conference.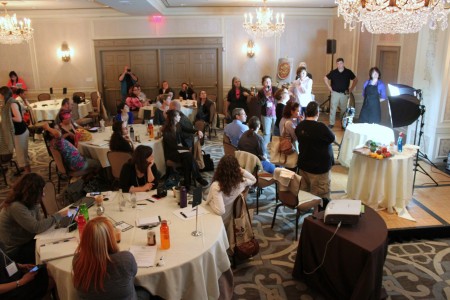 A hands-on food photography and styling lesson by the talented Renee Comet and Lisa Cherkasky. See our final photos on Renee's blog.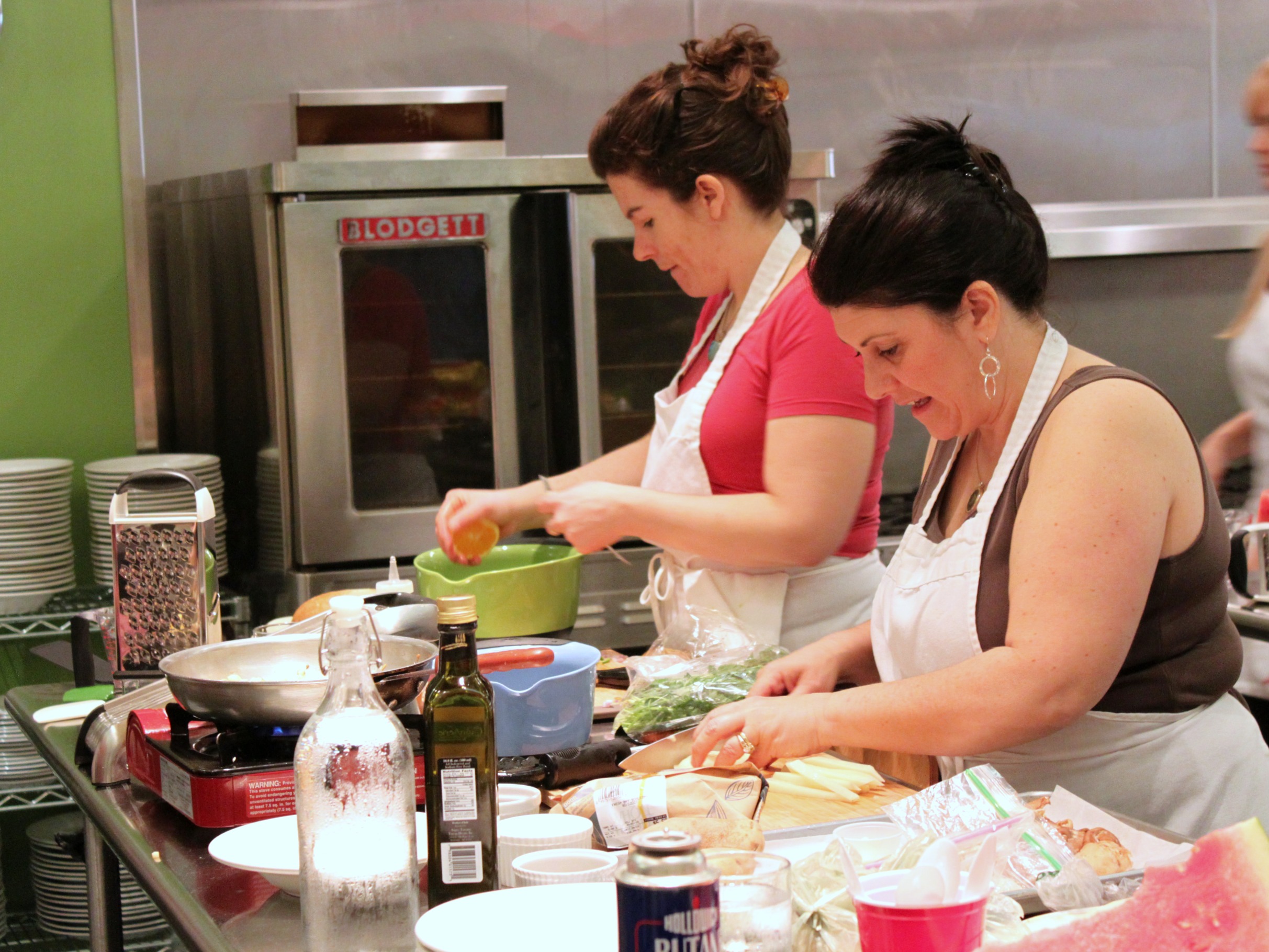 OXO sponsored a team cooking competition at CulinAerie. It was so much fun cooking in a culinary school and going head to head with so many fabulous food bloggers!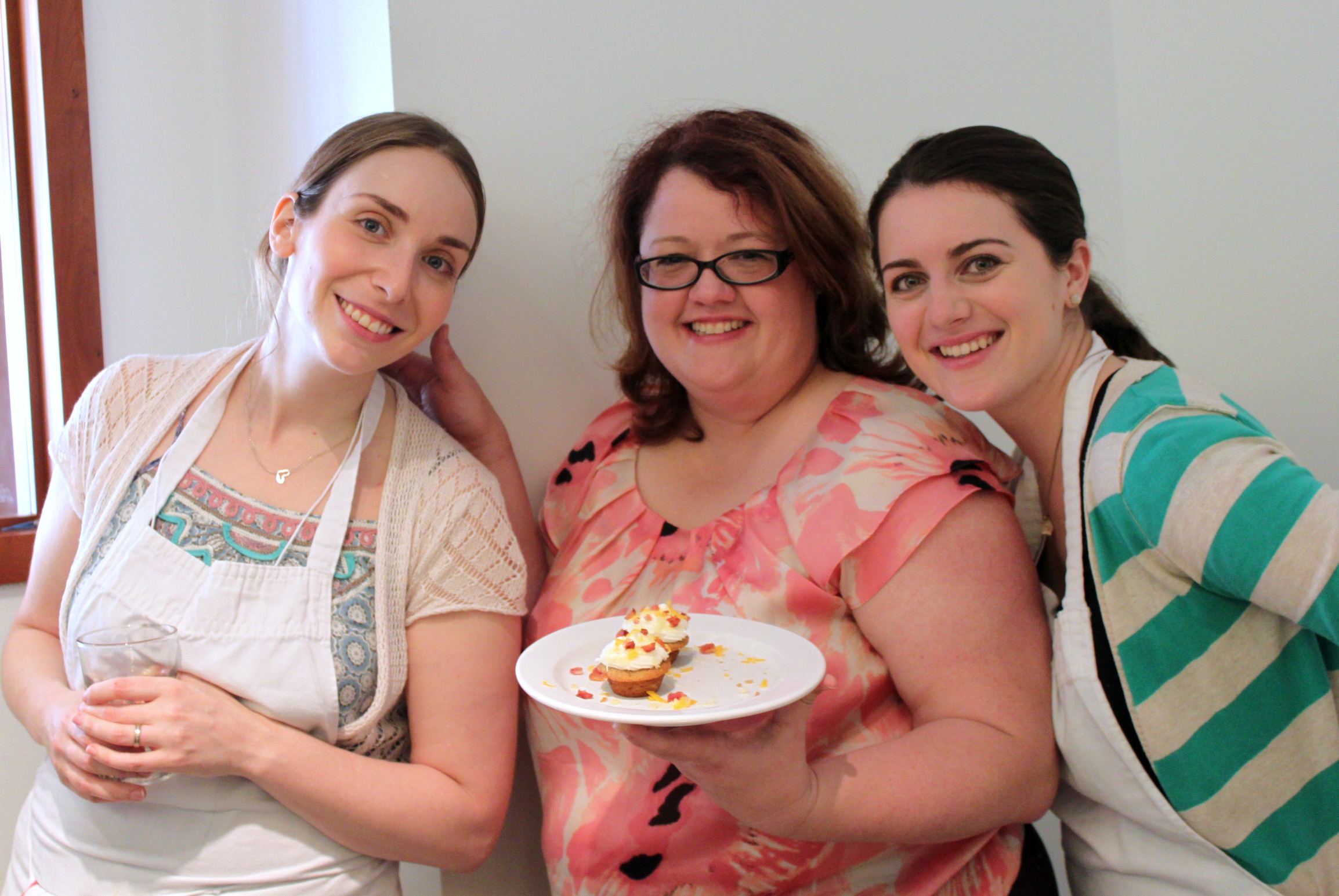 Team 9: Jennifer of Savory Simple, Stephanie from CopyKat Recipes and myself.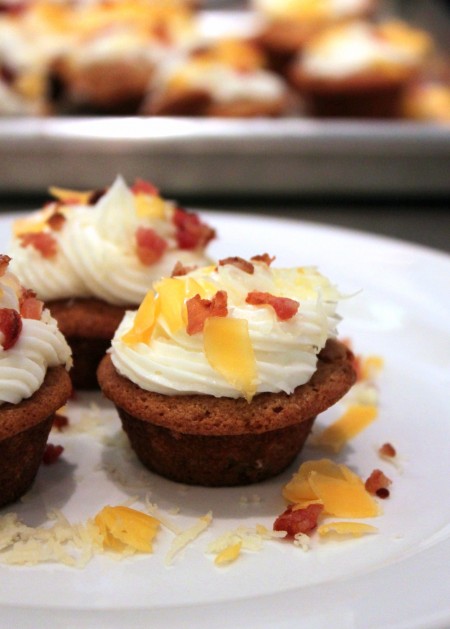 Oh, and did I mention that my team won?! We made Beer, Bacon, and Cheese Cupcakes (a.k.a. Mancakes). I'll be posting the recipe soon!
Thanks again to Jarlsberg USA for sponsoring me! It was a wonderful weekend that I won't soon forget. Please check out their blog, Facebook page and Twitter feed for tons of yummy cheesy recipes.
Let's end the same way Monica ended her presentation:
"Do it because you love it. Do it consistently. Do it persistently…and the rewards will be priceless." – Monica Bhide
Check out some posts about Eat, Write, Retreat by other bloggers:
More recipes you'll love: