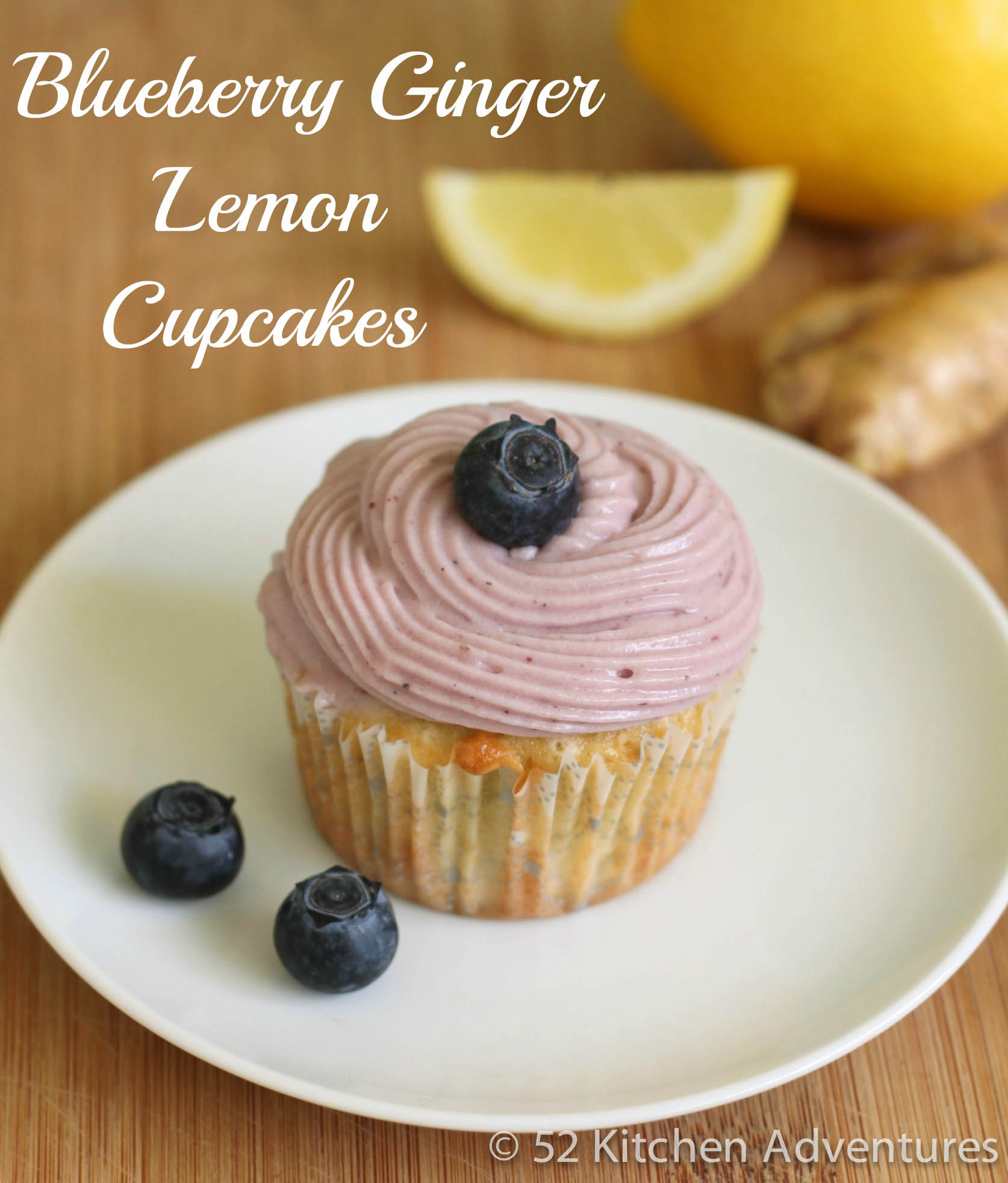 I have two exciting cupcake-related announcements for you all! First, I was asked to be a judge in the Cupcake Project and Scoopalicious 5th annual Ice Cream Cupcake Contest. I entered the contest the last two years and went to the finals each time. It's a lot of fun to come up with an ice cream cupcake and if your weather is anything like mine, this is great timing. Plus, the grand prize this year is amazing: $250 gift certificate to the winner's favorite cooking/baking supply store! Find out how to enter here. I can't wait to see all the entries!
The second cupcake announcement: for you Sacramento locals, I will be participating in the 10th annual Sacramento Chef Challenge. This year, a Cake War has been added to the event, which will challenge three pros and three amateurs in a cupcake battle, similar to the TV show Cupcake Wars. Yours truly will be one of the amateurs, and I've been hard at work developing the perfect recipe. I still have to figure out the display aspect, which is a definite challenge.
If you're in the area, I hope you'll come out to the event to enjoy some great food, support a wonderful non-profit (InAlliance, which provides services for adults with developmental disabilities), and also support my team. It's $25 for a ticket, which is a steal considering you get to sample foods from some of the area's top chefs and restaurants, plus wine or beer, and cupcakes.
Coincidentally, the recipe I have for you today is a cupcake. Perfect, no? This cupcake has a lovely summer flavor. While I called it "Blueberry Lemon Ginger Cupcake," lemon is definitely the primary flavor in the cake. The ginger is quite subtle, despite the fact there is both ground and fresh ginger root in it. In the lemon cream cheese frosting, I added some of my slow cooker blueberry butter, which added a great blueberry flavor and a fun pink/purple color.
Recipe:
Blueberry Lemon Ginger Cupcakes
Yields: 12 cupcakes
Cupcakes:
4 oz. (1 cup plus 3 Tbsp.) cake flour
1 tsp. ground ginger
1/4 tsp. freshly grated nutmeg
1/4 tsp. table salt
1/4 tsp. baking soda
1/8 tsp. baking powder
3 oz. (6 Tbsp.) unsalted butter, at room temperature
2/3 cup granulated sugar
1/2 tsp. pure vanilla extract
1-inch cube (3/4 oz. peeled piece) fresh ginger, finely grated (plus any juice)
4 tsp. lightly packed, finely grated lemon zest
1 large egg, at room temperature
1/2 cup sour cream (not low-fat), at room temperature
Frosting:
5 oz. cream cheese, at room temperature
2 Tbsp. unsalted butter, at room temperature
1 Tbsp. lemon juice
1 Tbsp. blueberry butter (blueberry puree should work in place of this)
1-1/4 cups powdered sugar
For cupcakes:
Preheat oven to 350°F. Line a muffin tin with paper liners.
In a medium bowl, whisk together the cake flour with ground ginger, nutmeg, salt, baking soda, and baking powder. In a separate large bowl, beat butter until smooth. Add 3 tablespoons of the sugar, plus the vanilla, grated ginger and lemon zest. Beat until thoroughly combined. Add the remaining sugar, about 2 tablespoons at a time, beating for a few seconds in between to incorporate. Add the egg and beat until smooth.
Add about 1/3 of the flour mixture and gently fold in using a spatula. Add half of the sour cream, then stir until combined. Repeat with half of the remaining flour mixture, then the remainder of the sour cream, and then add the rest of the flour.
Fill each prepared muffin cup around 3/4 full. Bake until the cupcakes spring back when gently pressed in the center, around 17 to 20 minutes. Let cool completely before frosting.
For frosting:
Beat the cream cheese in a medium bowl until very smooth. Add the butter and beat until combined. Add lemon juice and blueberry butter and beat until combined. Gradually add powdered sugar to mixture, beating until the frosting is smooth. Spread onto cooled cupcakes (note: I found that to pipe the frosting, I had to refrigerate it to make it firm enough to hold shape).
More recipes you'll love: