Please welcome Kita from Pass the Sushi! Her blog is a great mix of savory and sweet recipes, and she does a ton of great grilling posts. She brings us the final guest post in the Chocolate Chip Cookie Challenge, so I hope you're getting your posts ready for the link-up on August 15th!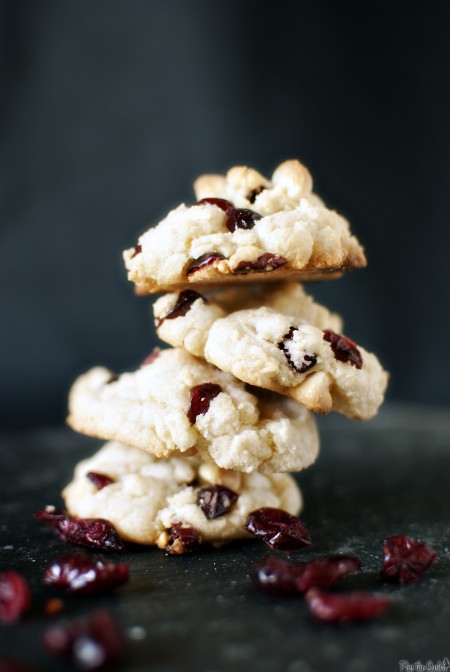 When asked what my favorite chocolate chip cookie recipe was for the chocolate chip cookies challenge, my father's classic chocolate chip cookie came to mind. It's the same recipe you will find on the back of the Nestle chocolate chip bag, but something about when my father makes them transforms them into the most amazing cookies in the world.
Along came the day when I needed to find my own chocolate chip cookie. Now, I'd like to believe myself a cookie conosuer, as I have never turned down the chance to taste test a new flavor. Most of which I have liked, but these white chocolate cranberry cookies really jumped out at me.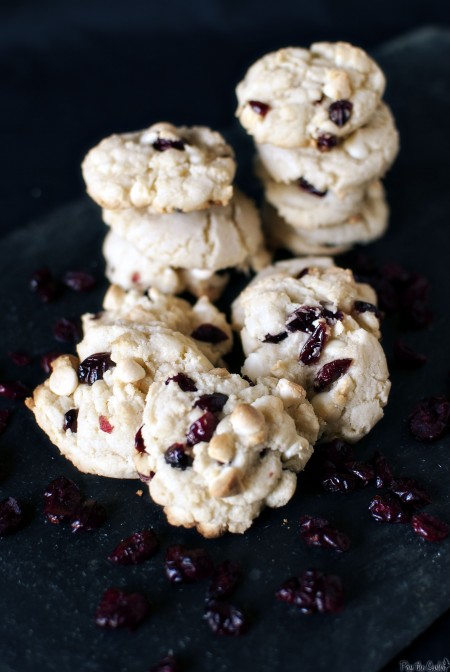 Something about the tart cranberries colliding with the sweet bits of white chocolate make these light cookies my go to recipe. I have made batches of these for fundraisers, to impress my not-yet boyfriend, his parents, my parents, and more. Seriously, if these are good enough for 'his' parents, you know they are good!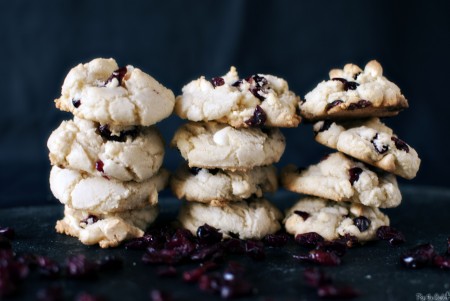 Recipe:
Cranberry-White Chocolate Cookies
from myrecipes.com
2 1/2 cups all-purpose flour
1 teaspoon baking powder
1/4 teaspoon salt
1/8 teaspoon baking soda
1/2 cup butter, softened
1 1/3 cups sugar
2 large eggs
1 1/2 cups white chocolate morsels
1 (6-ounce) package sweetened dried cranberries
Preparation:
Combine flour and next 3 ingredients; set aside.
Beat butter at medium speed with an electric mixer until creamy; gradually add sugar, beating well. Add eggs, 1 at a time, beating until blended after each addition.
Add flour mixture to butter mixture gradually, beating at low speed until blended. Stir in white chocolate morsels and cranberries.
Drop cookie dough by heaping tablespoonfuls onto lightly greased baking sheets.
Bake at 350° for 10 to 12 minutes or until lightly browned on bottom. Remove to wire racks to cool completely.
Click here to learn more about the CCC Challenge and how you can participate!
More recipes you'll love: