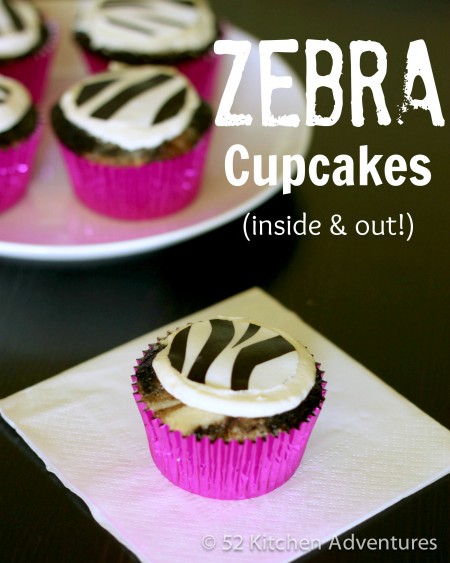 What do you get for a girl who loves pink, zebra, and Audrey Hepburn? Pink zebra cupcakes of course! My friend Lauren's birthday was the perfect occasion to try out the zebra cake technique. By layering chocolate and vanilla cake batter, you can create a striped effect in the cake. It takes some time and patience, but it's incredibly easy to do.
To start, you'll need a few things: pink cupcake liners, vanilla cake and dark chocolate cake (see links below for the recipes I used), vanilla buttercream frosting, and zebra print sugar sheets.
Step 1: Make half-batches of vanilla and dark chocolate cake batter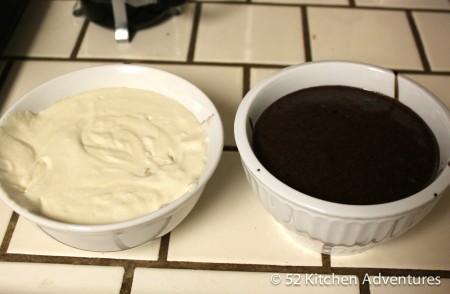 Step 2: Pour in a teaspoon of chocolate cake batter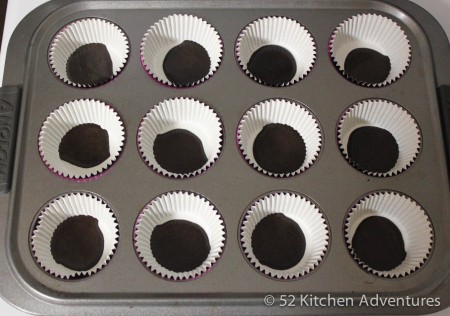 Pour a teaspoon of the dark chocolate cake batter into the center of each pink cupcake liner.
Step 3: Pour in a teaspoon of vanilla cake batter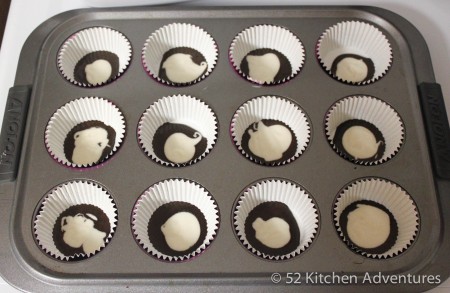 Pour a teaspoon of vanilla cake batter in the center of each cupcake liner. Don't stir or move the batter, just let it settle on its own.
Step 4: Repeat until 1/2 full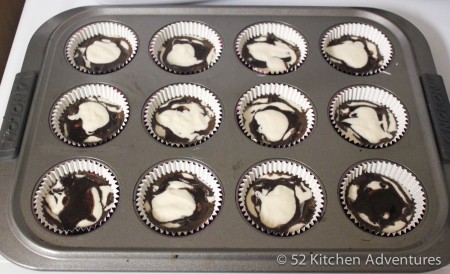 Keep alternating teaspoons of chocolate and vanilla batter until your liners are half full. (It may have been the recipes I used, but when I filled them 3/4 full, they came out deformed. 1/2 full was perfect.)
Step 5: Top with frosting and zebra sugar sheet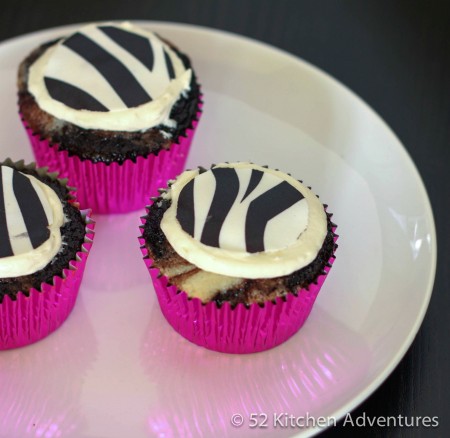 I used my favorite vanilla buttercream (using vanilla extract instead of vanilla bean paste so it would be pure white) and topped it with a circle of zebra print sugar sheet. I used a small biscuit cutter and scissors to cut the sheets. They aren't the most delicious cupcake topping (it's kind of like eating sweet paper) but they add that perfect zebra print with very little effort.
Step 6: Enjoy!