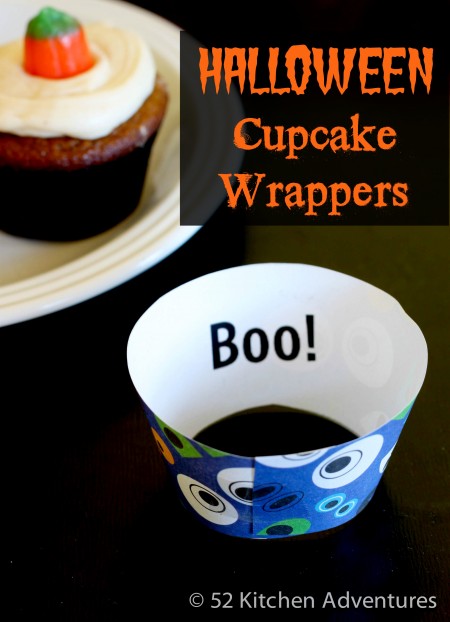 I've made a lot of pumpkin and other fall themed desserts recently, but I haven't done anything yet this year for Halloween, which is coming up in a few weeks. Not too long ago, I showed you how to make personalized cupcake wrappers and how to make fortune cupcake wrappers. What better day than Halloween, the mother of all sugar holidays, to make a fun new version of these?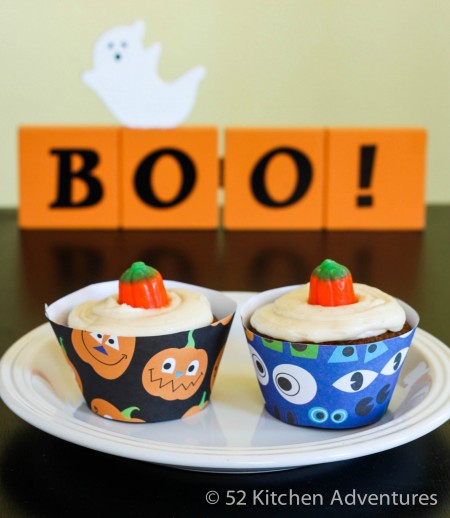 You can just buy some Halloween paper (thick scrap booking paper works best) and print out the cupcake wrapper template on it. Perfectly festive and spooky. But, if you want to take it a step further…
Add a little surprise to the inside of the Halloween cupcake wrappers using my tutorial on adding text to cupcake wrappers. Still not impressed? How about a little joke…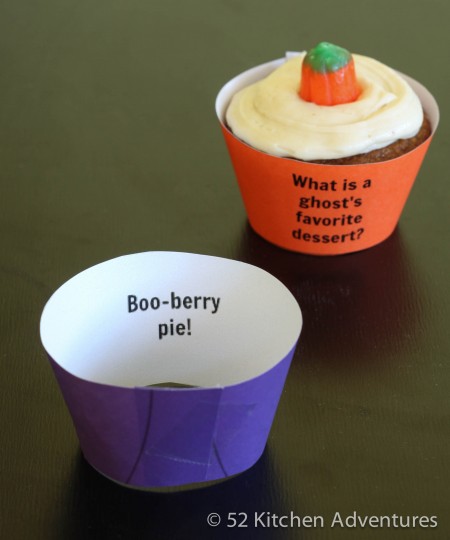 You can write a corny joke on the outside and the punchline on the inside! These are pretty easy to make in PicMonkey – here is my guide on how to add text to cupcake wrappers.
I think these would be great for a Halloween party or a special Halloween treat. You could stick with a simple "Happy Halloween" or "Boo!" or go way more intricate. What would you write on cupcake wrappers? 
P.S. The pictured cupcakes are pumpkin spice with a browned butter frosting – look out for this amazingly delicious recipe next week!