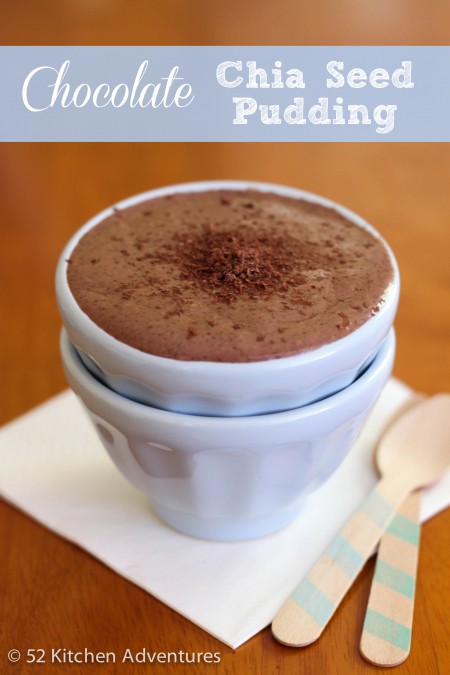 Ch-ch-ch-chia! Remember those chia head commercials? Where you put chia seeds in a terra cotta pot shaped like an animal or cartoon character head and they grew into grass "hair" like magic? Who knew we were wasting all those chia seeds on novelty items when we could be eating them!
Chia seeds are surprisingly nutritious – some even call them a "superfood". They're high in fiber and omega-3s, and are easy to digest, so you don't need to grind them up like flax seeds. They were a staple in the diets of ancient Mayans and Aztecs, who relied on the seeds to boost energy and increase stamina.
One of my favorite things about these special seeds is that if you soak them in liquid, they swell and turn into a gel. Besides the cool drinks you can make with chia seeds, you can actually use them to make things like no-cook jam without pectin, pudding, or replace eggs in baking. Plus, they help keep you feel fuller for longer than other seeds.
I'll be sharing how to use them to replace eggs with baking in a few days, and then I'm excited to be a part of the next Grains of Discovery from Bob's Red Mill Google+ Hangout on Wednesday, September 11th, at 5pm PT. I'll be joining Jean from Gluten-Free Doctor, Melissa from My Whole Food Life, Courtney from Sweet C's Designs, and Carolyn from All Day I Dream About Food. We'll be chatting chia seeds, how we like to use them, and answering all of your questions. I'll post a link to my Facebook page and Twitter closer to the date.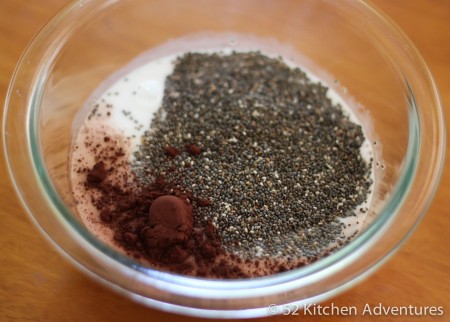 To make some healthy chia seed pudding, all you have to do is combine the short list of ingredients. You can leave it like that and put it in the fridge – it will turn into pudding as the chia seeds expand.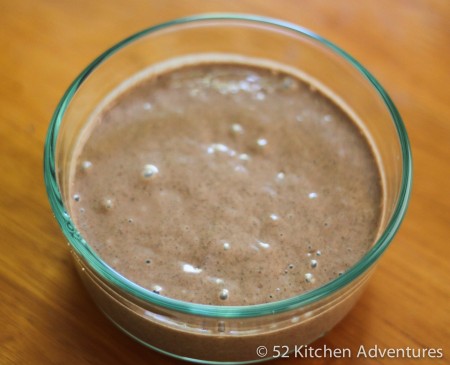 If you don't want the texture of all the seeds in the pudding, you can blend it in a good blender or food processor. After using my Vitamix (a powerful blender) for a few minutes, it came out pretty smooth, but still had a slight graininess to it. If that would bother you, I recommend leaving the seeds whole.
You can play around with this recipe – use your favorite milk (a flavored non-dairy milk would be great for this), add other flavors or spices, etc. Have fun with it!
Chocolate Chia Seed Pudding
Ingredients
3 tablespoons chia seeds
1 cup milk (I used coconut, but you can use your favorite – almond, soy, dairy, etc.)
1 1/2 teaspoons cocoa powder
1 tablespoon maple syrup or more to taste
Instructions
In a small bowl, stir together all of the ingredients.
Optional: if you want it to be smooth, pour everything into a blender or food processor and blend until smooth (this works best with a powerful machine, like a Vitamix).
Place pudding into a covered container in the fridge for 4 hours or overnight.
http://www.52kitchenadventures.com/2013/09/04/chocolate-chia-seed-pudding/