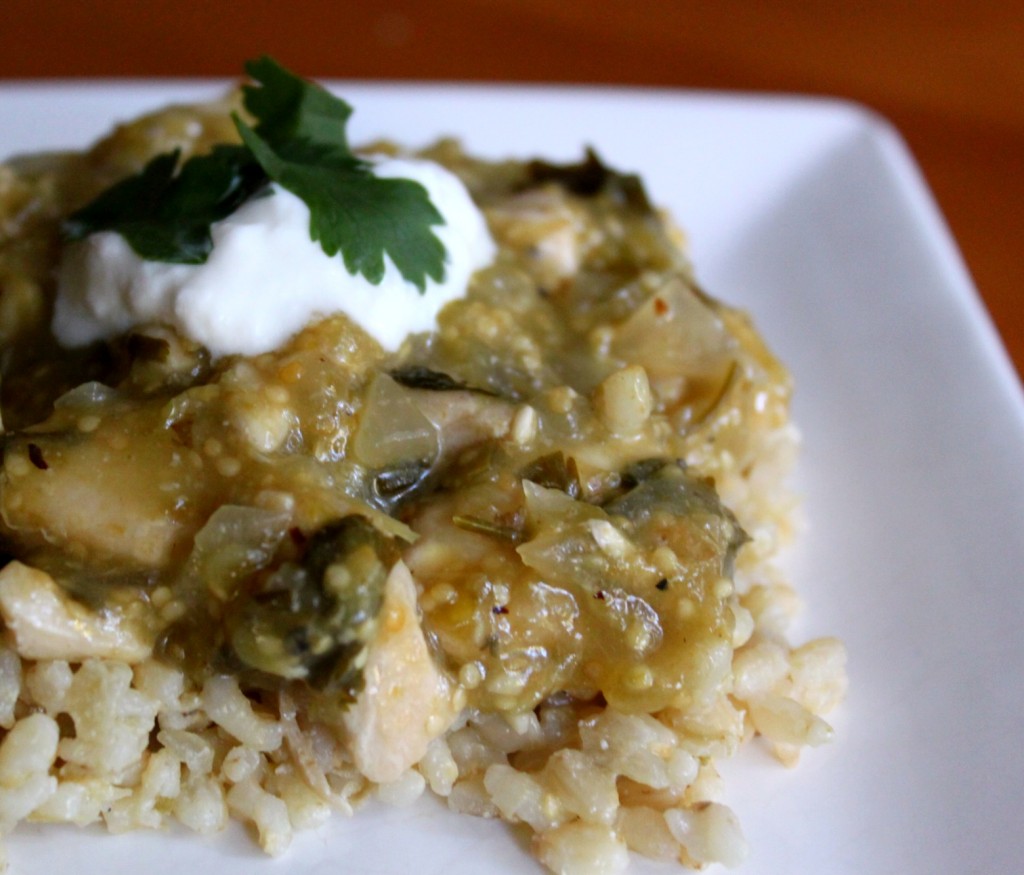 Happy Halloween! This week's ingredient isn't exactly creepy or orange, but if you're in the holiday spirit, I found some recipes for you; here's one for homemade candy corn, cupcake & crepe ghosts, mummy cookie pops, Halloween sugar cookies and glow in the dark drinks (did you know that tonic water glows under blacklight?).
Back to our regularly scheduled kitchen adventure…
Unsurprisingly, the tomatillo is part of the tomato family (they're called green tomato in Mexico, where they are a staple). Pronounced "toe-mah-TEE-yo," the fruit is harder than tomatoes, but looks sort of similar (except that they are surrounded by a papery husk). The husk turns brown as the fruit ripens, and the fruit comes in a variety of colors: green, yellow, red, and purple. When you pick out tomatillos, look for firm and brightly colored fruit and keep them for up to two weeks in the fridge.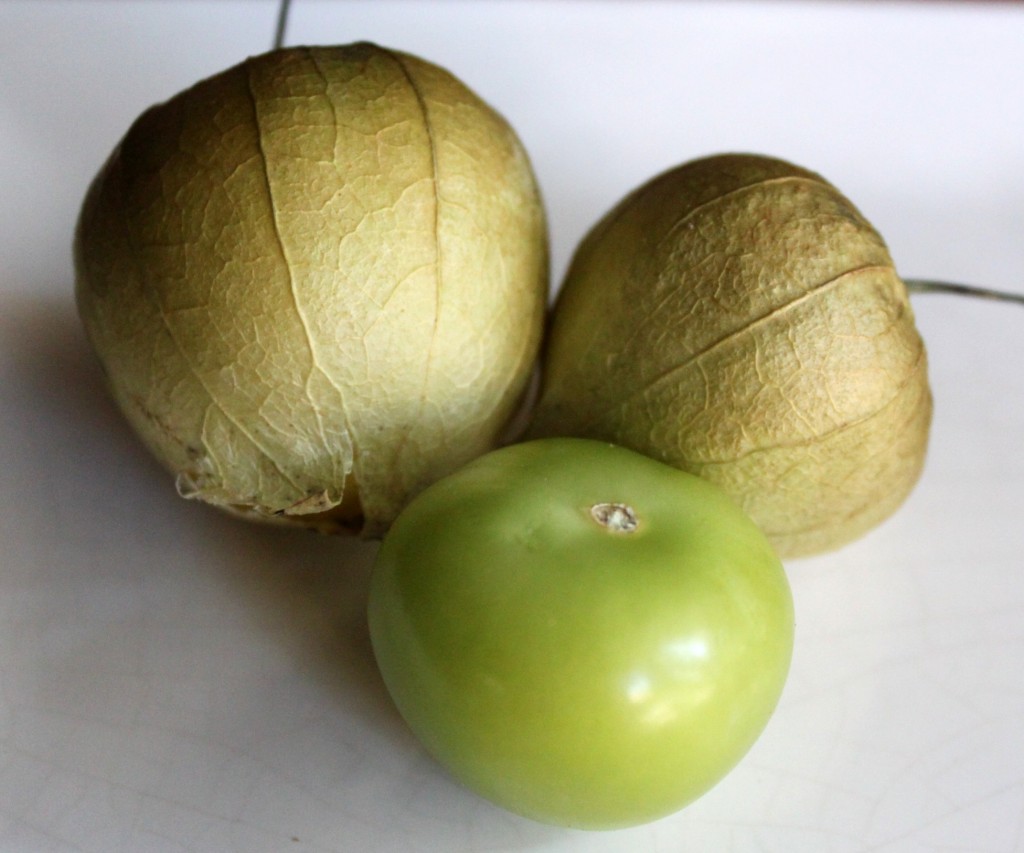 Tomatillos, with and without husks
Most likely, you've had tomatillos before if you've ever had a green sauce or salsa in any kind of Mexican or other Latin American foods. In fact, check out this earlier kitchen adventure post about bison enchiladas for a green sauce recipe.
I prepared this tomatillo chicken stew for dinner on a rainy day, and it was a great comfort meal. Roasting the tomatillos brings out their flavor, and you can adjust the heat to your taste by using fewer peppers and choosing to use the seeds or not. You can also use canned tomatillos if fresh isn't available, making this a dish for anytime of the year.
Tomatillo Chicken Stew
Adapted from Simply Recipes
Serves 4
Tomatillo Sauce:
1 1/2 lbs tomatillos
2-3 serrano chili peppers, deveined, deseeded (unless you want some heat), chopped
1 clove garlic, chopped
1 t salt
2 T lime juice
Pinch of sugar
Stew:
~4-5 T olive oil
2 lbs boneless, skinless chicken breasts, cut into 1-inch cubes
Salt and pepper to taste
2 yellow onions, chopped
2 cloves garlic, minced
1 t ground cumin
1 t ground coriander
1 1/2 C chicken stock
2 C tomatillo sauce
1 t dry oregano
1/2 C packed chopped cilantro
Rice and sour cream for serving
Tomatillo sauce:
Preheat oven to broil.
Remove husks from tomatillos and wash. Cut them in half and place cut-side down on a roasting pan. Broil for 5-7 minutes, or until some spots are blackened. Let cool, then puree in blender or food processor with remaining ingredients.
Stew:
Over medium-high heat, cook a couple of tablespoons of olive oil in a large pot until almost smoking. Pat dry the chicken with a paper towel and salt and pepper the meat. Brown the chicken pieces on both sides without cooking through (work in batches so the pan isn't crowded – there should be room between the pieces), adding more olive oil as needed.
When all the chicken is finished, there should be browned bits at the bottom of the pot. Add onions, a couple more tablespoons of olive oil, cumin and coriander to the pot. Cook, stirring occasionally, until onions are softened and the browned bits are no longer sticking to the pot. Add garlic and cook until fragrant (less than 1 minute). Stir in chicken, tomatillo sauce, chicken stock and oregano and bring to a boil. Reduce to a simmer and cook, partially covered, for 20 minutes (until chicken is cooked through). In the last few minutes, add the cilantro to the pot. Serve with rice and sour cream.
More recipes you'll love: