Need a last-minute gift idea? This chai tea mix is fairly simple to put together, not terribly expensive (especially if you have access to bulk spices and some jars in your house), and looks lovely. It is great for the holidays and you can keep a few on hand for hostess gifts as well.

Chai Tea Mix Recipe
This recipe fills 2 half-quart jars. Each  jar makes around 15 servings of tea.

24 green cardamom pods
2 t rainbow peppercorns
2 T fennel seeds
1 t coriander seeds
1 t whole cloves
2 4-inch cinnamon sticks
6 T chopped candied ginger
1 C loose black tea (I used organic free trade Keemun from World Market)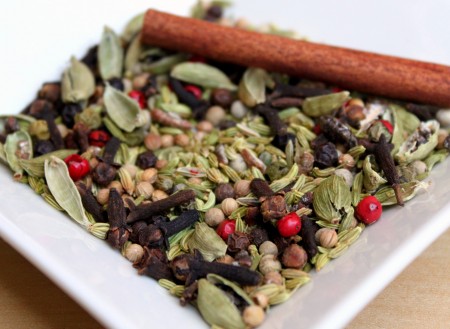 Step 1: Preheat oven to 350ºF. Slice cardamom pods in half. Combine with peppercorns, fennel seeds, coriander seeds, cloves, and cinnamon stick. Bake for 5 minutes (or until fragrant).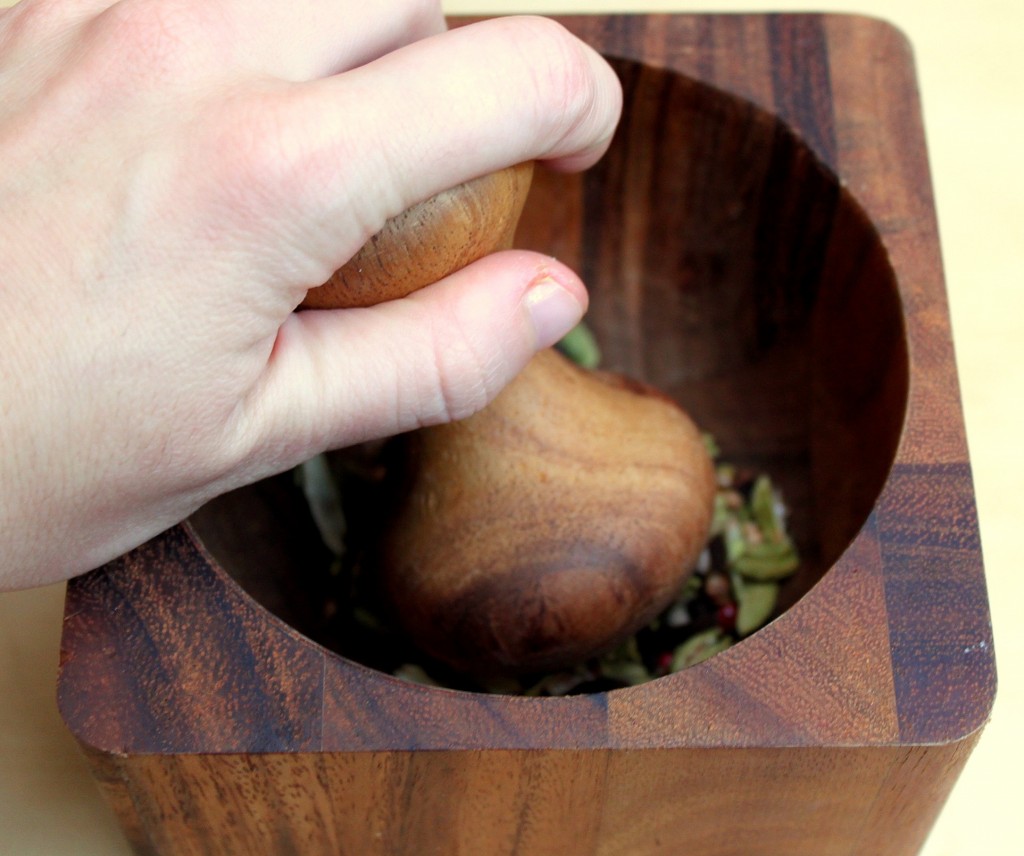 Step 2: Lightly crush spices with a mortar and pestle (if you don't have one, try a rolling pin).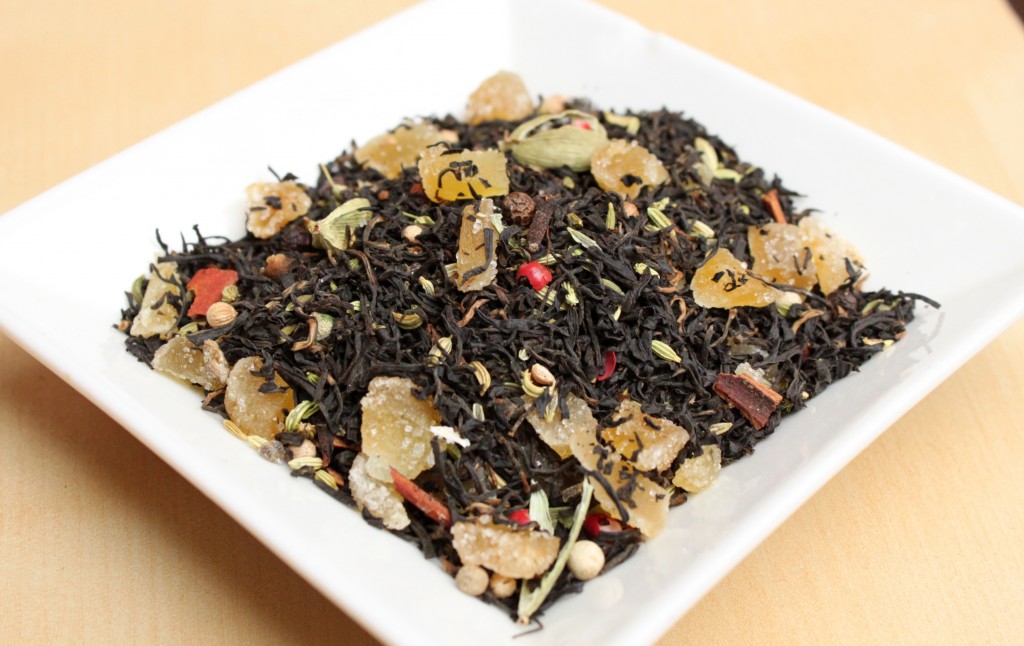 Step 3: Combine spices with chopped candied ginger and black tea.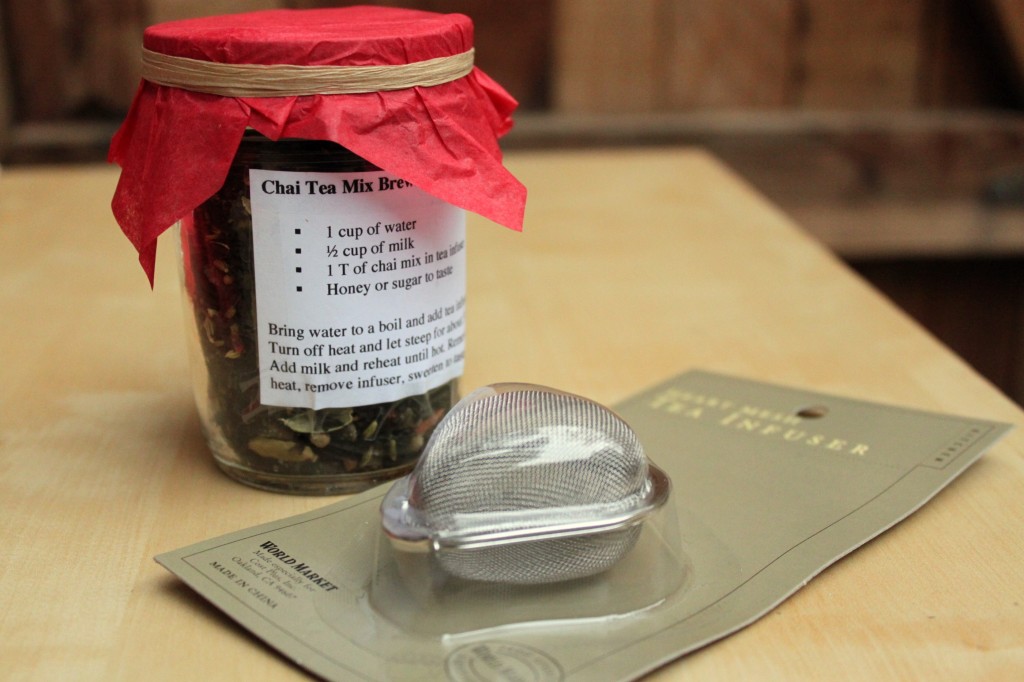 Step 4: Fill a small jar with chai tea mix, attach the instructions (listed below), a tea infuser, and decorate as you like.
Chai Tea Mix Brewing Instructions
1 cup of water
½ cup of milk
1 T of chai mix in tea infuser
Honey or sugar to taste
Bring water to a boil and add tea infuser. Turn off heat and let steep for about 5 mins. Add milk and reheat until hot. Remove from heat, remove infuser, sweeten to taste, and enjoy!
More recipes you'll love: