Have you ever ended up with a half carton of heavy whipping cream after a baking project? In the past, I've always kept it around, just in case I found a use for it…and, 3 weeks later, it would end up in the trash. What a waste! But never again. I am here to tell you, all you need are the following 2 things to make homemade butter (and it's so ridiculously easy!):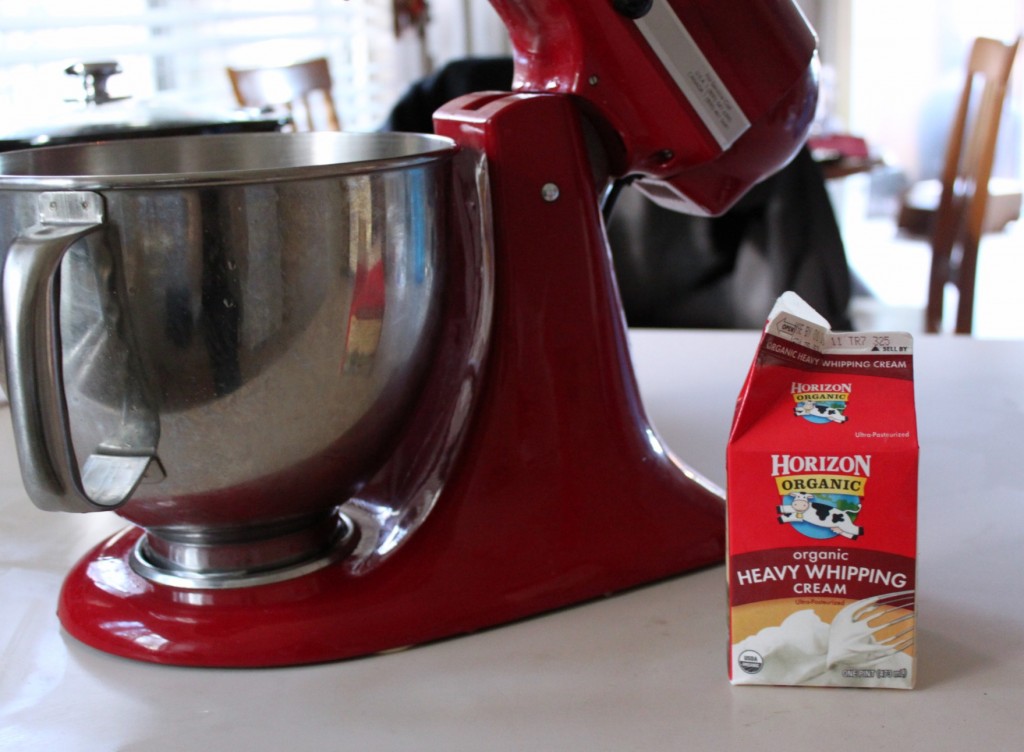 And if you don't have a fancy stand mixer, any electric mixer will work. (Or a whisk, but it may take you a few hours…) After I learned you can easily turn heavy whipping cream into butter, I invited a friend over for the fun. (My text: "Are you free this afternoon? I'm thinking about making butter." Jess: "Best text ever – what time should I head over?")
When Jess was in the Peace Corps, she lived in rural Moldova, where they made butter by milking a cow and putting the milk into an empty gallon jug. Then you shake it, up and down, back and forth, up and down, repeating for a long time. And after all that effort? It didn't taste good! So, while she was excited to see how we could do this the modern way, she was skeptical of how it would taste.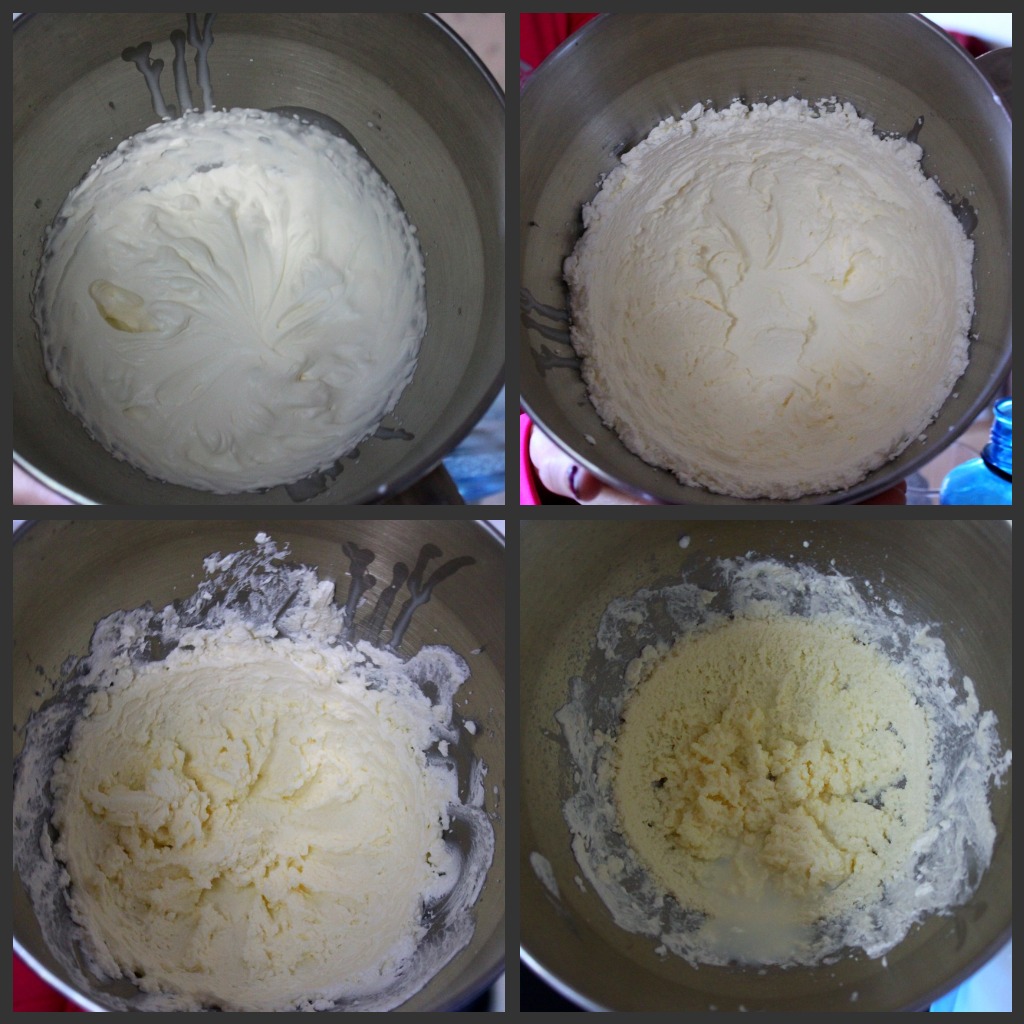 Step 1: Put heavy whipping cream into stand mixer bowl (I used the whisk attachment). Mix on high. Scrape down the edge of the bowl as needed.
After a few minutes, you'll get whipped cream (see picture at top left). After a few more minutes, it will thicken even more (see top right). Keep going – after around 10 minutes it started turning slightly yellow and chunky looking (see bottom left). When you see liquid separating from the mixture (that's buttermilk), you're done mixing (see bottom right).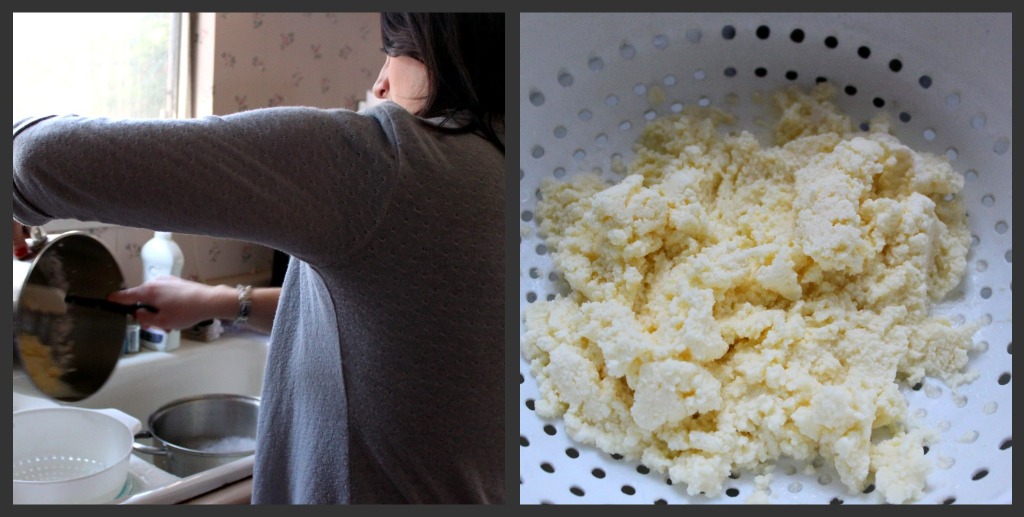 Step 2: Put whipped cream into a colander (if you want to save the buttermilk, place a bowl underneath the colander). Push a bit with a spatula. Don't worry about getting all the buttermilk out – that's what the next step is for.
(Pictured at left: look, it's a rare picture of me! Although it's my back. Not trying to be anonymous, I just never have a 2nd photographer. At right: the mixture will look like scrambled eggs at this point. It's a little weird but I promise it will get better.)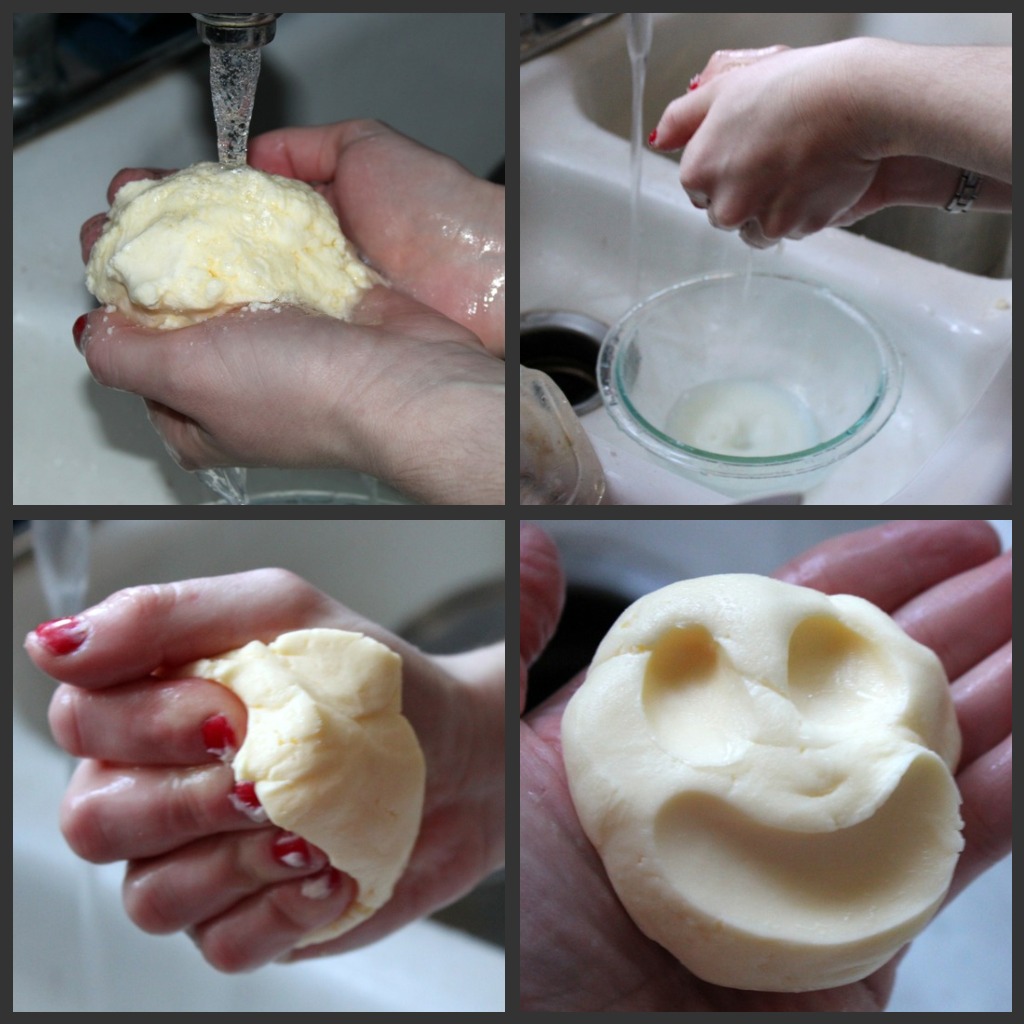 Step 3: This is the fun part! Run cold water over the butter and squeeze out all the liquid. Repeat until the water runs clear and you end up with butter which feels like clay or play dough. Draw a happy face in your finished butter.
(More anonymous pictures of me! Here are my hands rinsing and squeezing the butter. It's actually really fun to play with.)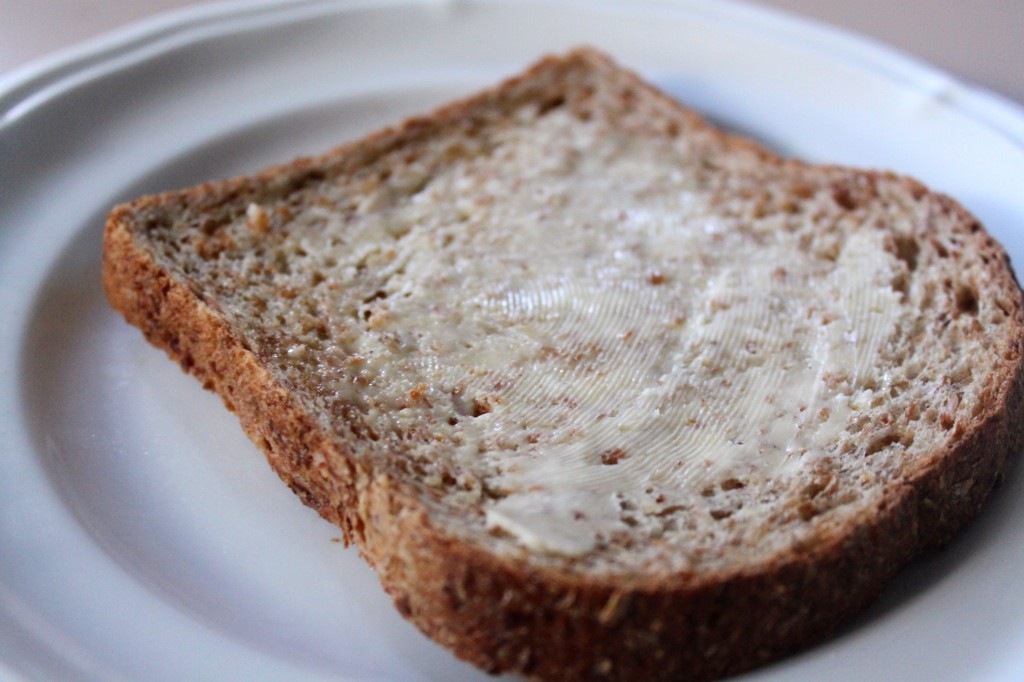 Step 4: Enjoy! You can mix in salt if you want. Oh, and it tasted much better than the homemade butter in Moldova. It pretty much tasted exactly like store bought butter to us.
Also, I started with around 2/3 cup of heavy whipping cream and got around 1/3 cup of butter.
So, now I have 1/3 cup of butter. What should I do with it?
More recipes you'll love: