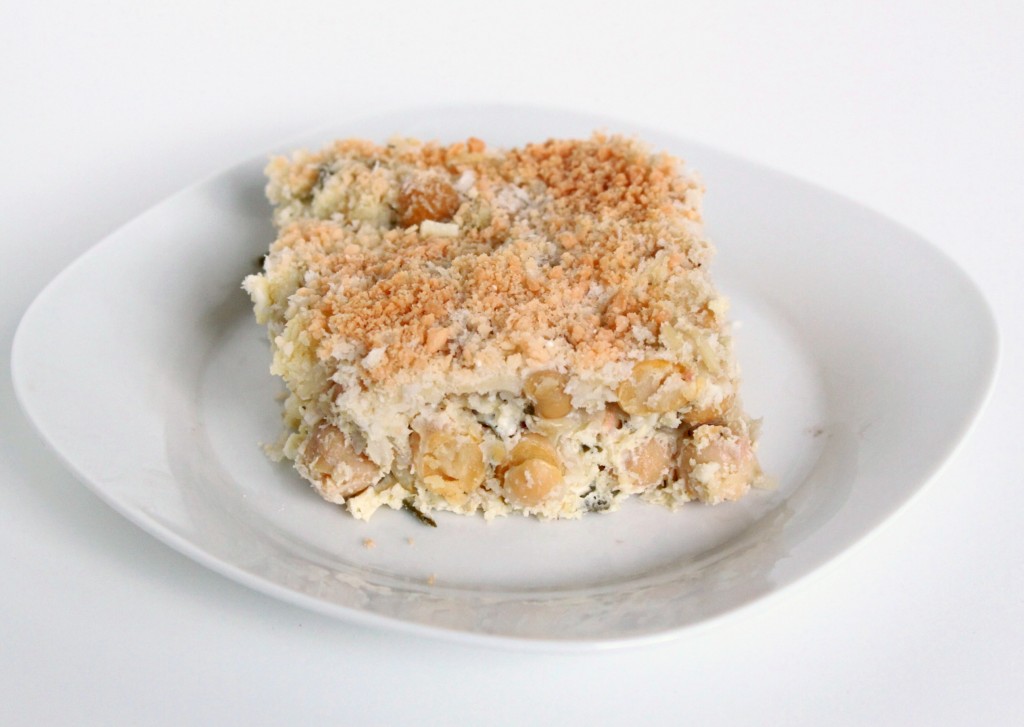 What do you think when you hear the word casserole? To me, 1950's housewives come to mind, as does tuna, cheese and noodles. They may evoke lovely childhood memories for you, but I think that generally they don't have a great reputation, at least among "foodie" types. However, I ran across this interesting vegetarian casserole recipe on The Kitchn. It comes from a book aptly named Not Your Mother's Casseroles, which is filled with contemporary versions of casseroles ranging from breakfast to dinner.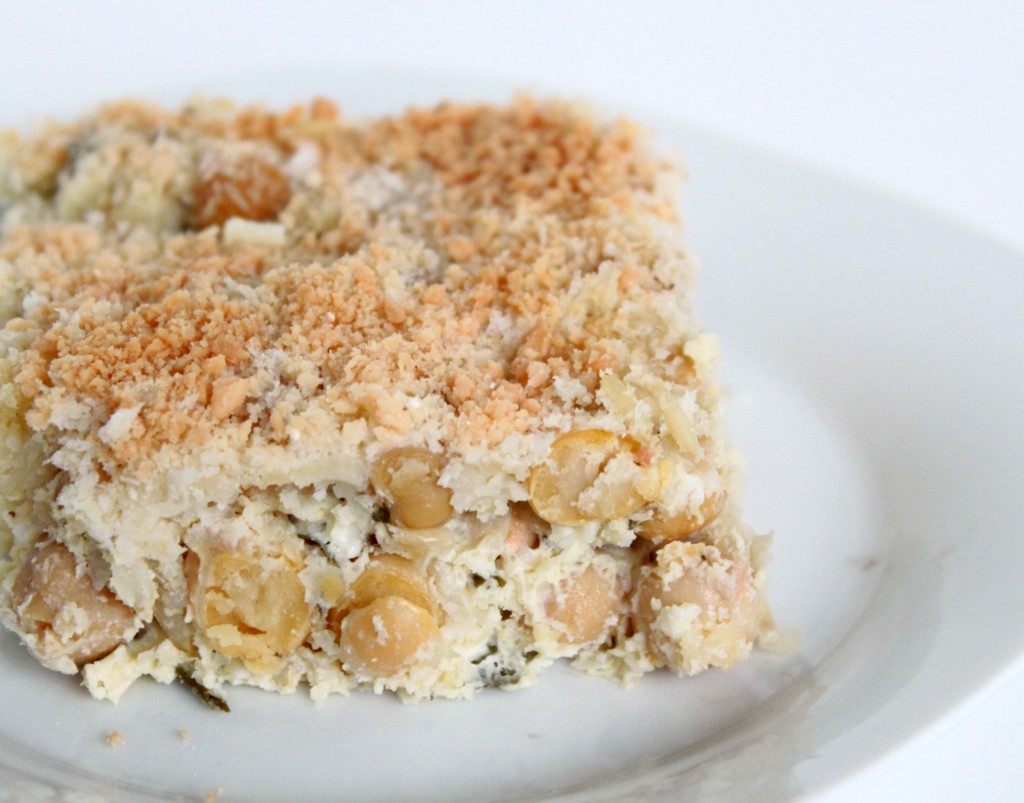 As a former vegetarian who doesn't like handling raw meat, I generally cook vegetarian dinners. I leave the meat to Russ, who rarely plans a meal without it. As a meat-lover, he's usually a good gauge for judging a vegetarian recipe, and he loved this casserole. It's filled with hearty chickpeas interspersed with lots of creaminess from a mixture of cottage cheese, yogurt and eggs. Lots of lemon juice and zest (I thought a bit too much; Russ thought just right) gives nice bright notes to the dish, as does fresh parsley and rosemary. The whole thing is topped with bread crumbs and grated Parmesan for a crunchy crust.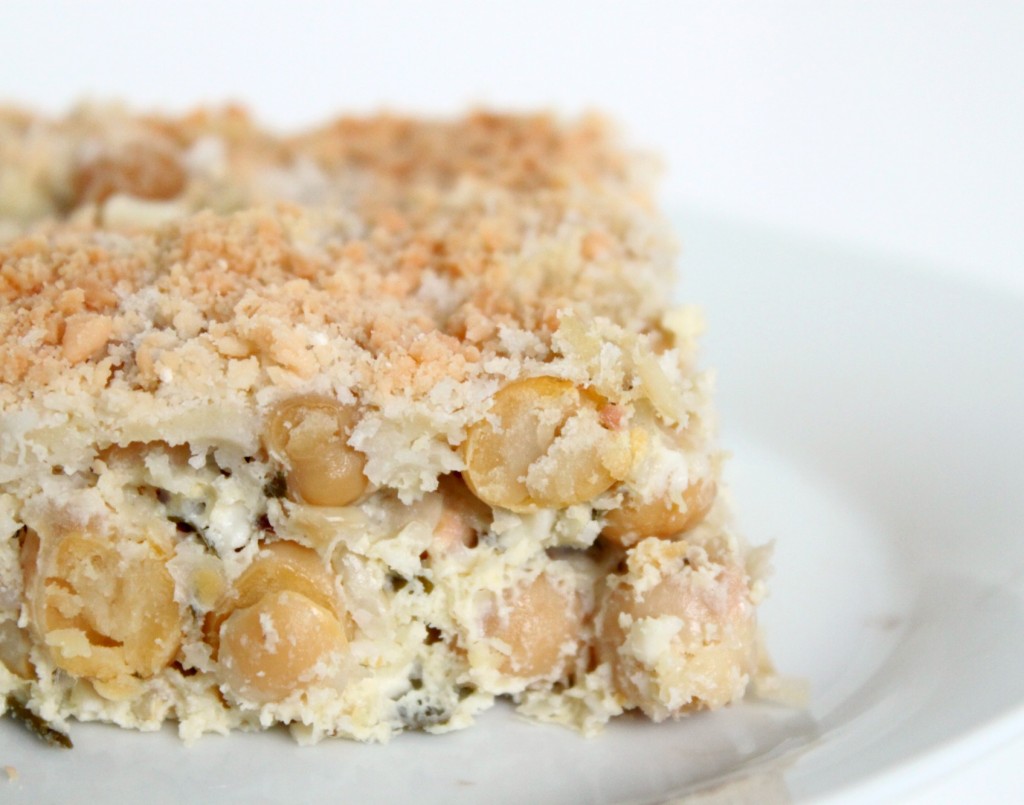 Here's a very close-up view of the filling. It's not the prettiest thing (like meat, casseroles are not photogenic!) but I highly recommend this recipe. I think it was actually the first casserole I've ever made and I'm really curious about the other recipes in the book now.
Do you have a favorite casserole reicpe? I'd love to try it!