The fabulous month of giveaways is over and the winners are (drum roll please)…
Jillian J. won the canning kit
Donna B. won the ice cream maker
Amy H. won the food processor
Karen Z. won the pasta maker
All together, the 4 giveaways had over 1500 entries! Congrats to the winners and thanks everyone for entering.
My month ended with a bang. Over my birthday weekend I visited a friend in Washington, D.C. and my trip coincided with hurricane Irene. We went by Target to get some supplies for the storm and it was ransacked. Missing? Bottled water, flashlights, candles, batteries, peanut butter, bread, toilet paper and, of course, beer.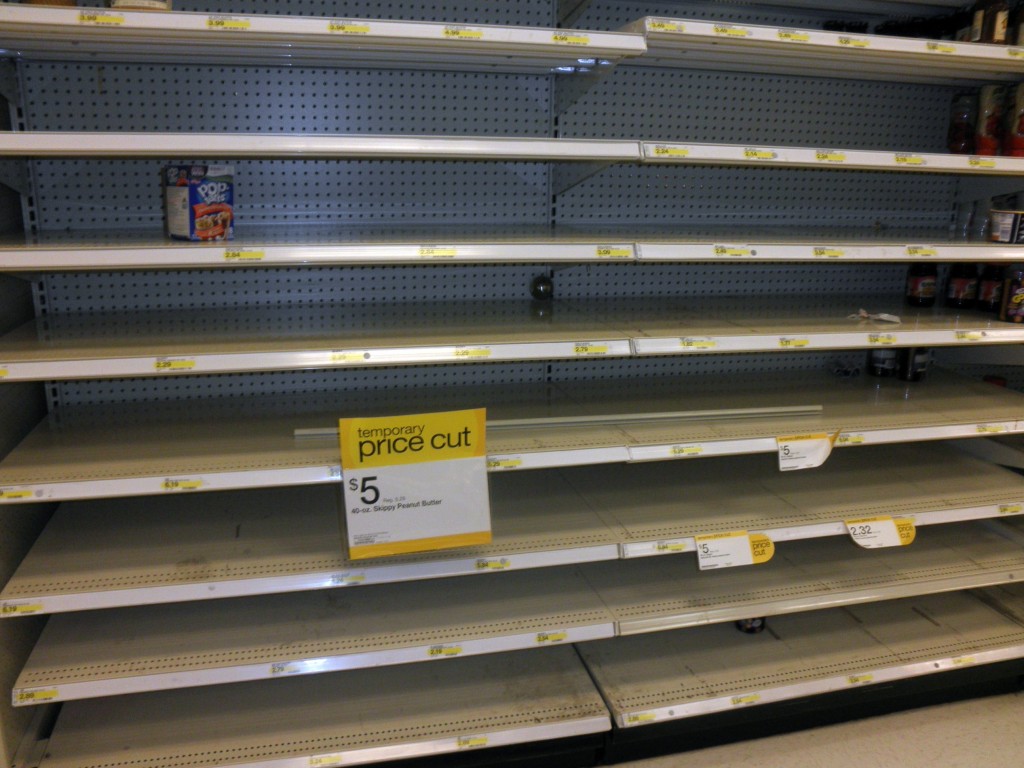 In the end, we got a lot of wind and rain but it wasn't that bad. We didn't even lose power, so our stockpile of non-perishables is still sitting in Jess' kitchen. Enjoy the canned fruit and Cheerios, Jess!
(By the way, this Washington Post article about pigging out on stockpiles was exactly what I experienced – we had frozen pizza and Skittles for dinner, which is definitely not our norm.)
I'm happily back in sunny California, the land of earthquakes but no hurricanes, tornadoes or humidity. I flew back on my birthday, giving me an extra long day to celebrate on both coasts. I met some friends for a great dinner in Oakland, where we celebrated with freshly baked German dark chocolate soufflé with vanilla ice cream: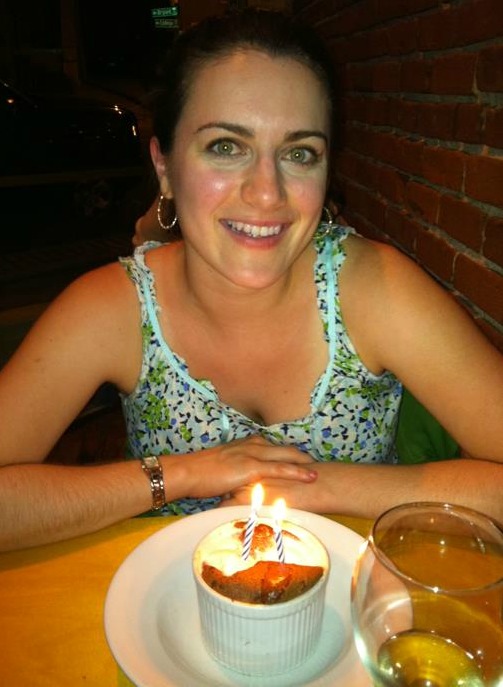 What was your most memorable birthday?