A few weeks ago I attended Sunset Magazine's annual Celebration Weekend, when they open their beautiful headquarters to the public and fill it with vendors, food trucks, cooking demonstrations, and more. When I arrived, I skimmed the schedule and couldn't believe my luck: Joy the Baker was doing a cooking demo and cookbook signing! Joy demonstrated how to make the perfect brunch: cheddar chive & jalapeño biscuits, coffee bacon, and a smoothie. Yum! I tried the coffee bacon at home, but more about that in a moment…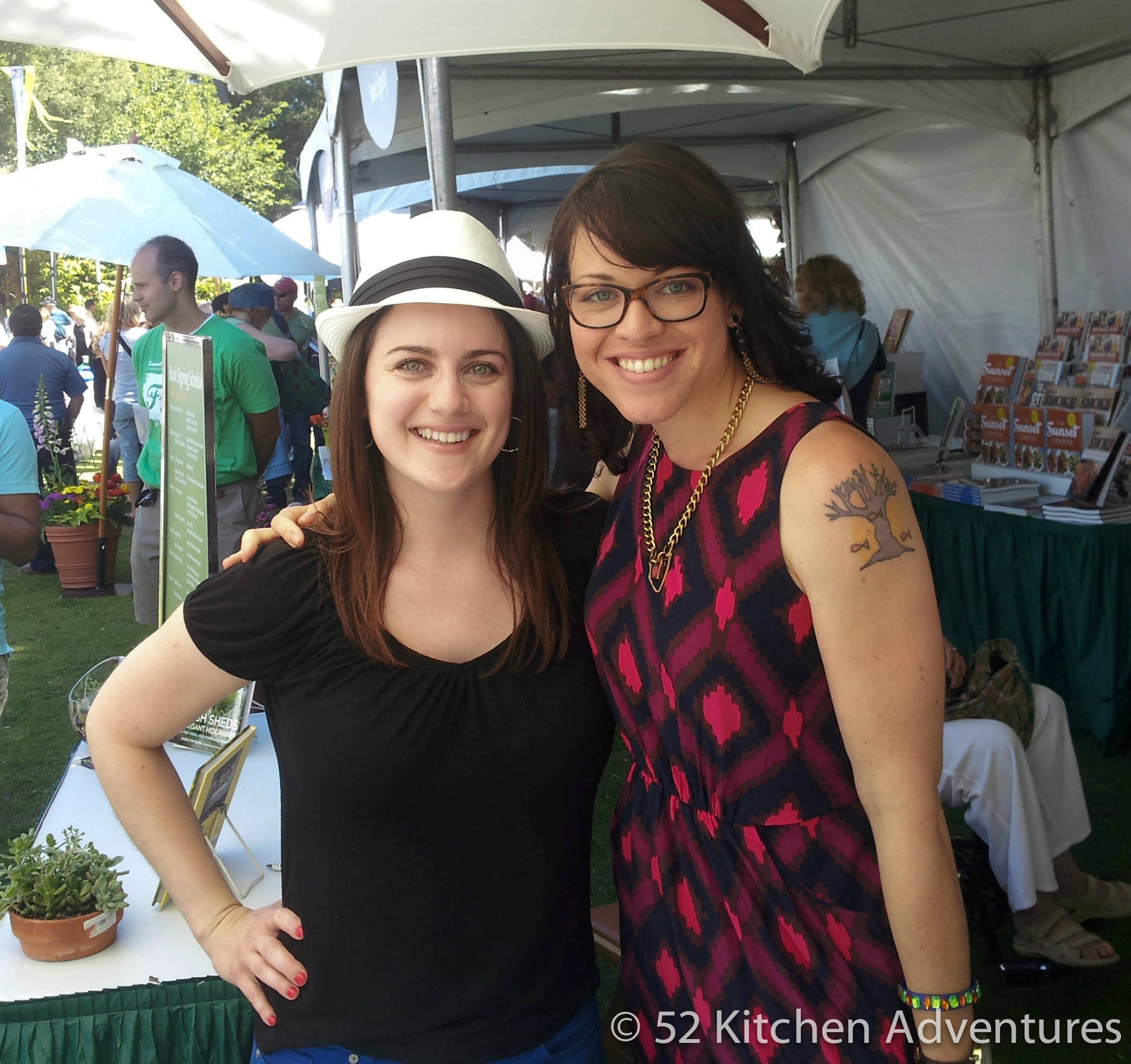 I went over to the book signing tent right away and scored not one but two Joy the Baker Cookbooks
 to get signed – one for me, one for you! Meeting Joy was a thrill after reading her blog for so long. She is pretty much exactly how you'd picture from her posts – super sweet and down to earth. We got to chat for a bit while she signed the books and posed for a photo with me.
And what an awesome cookbook it is! Just check out this table of contents: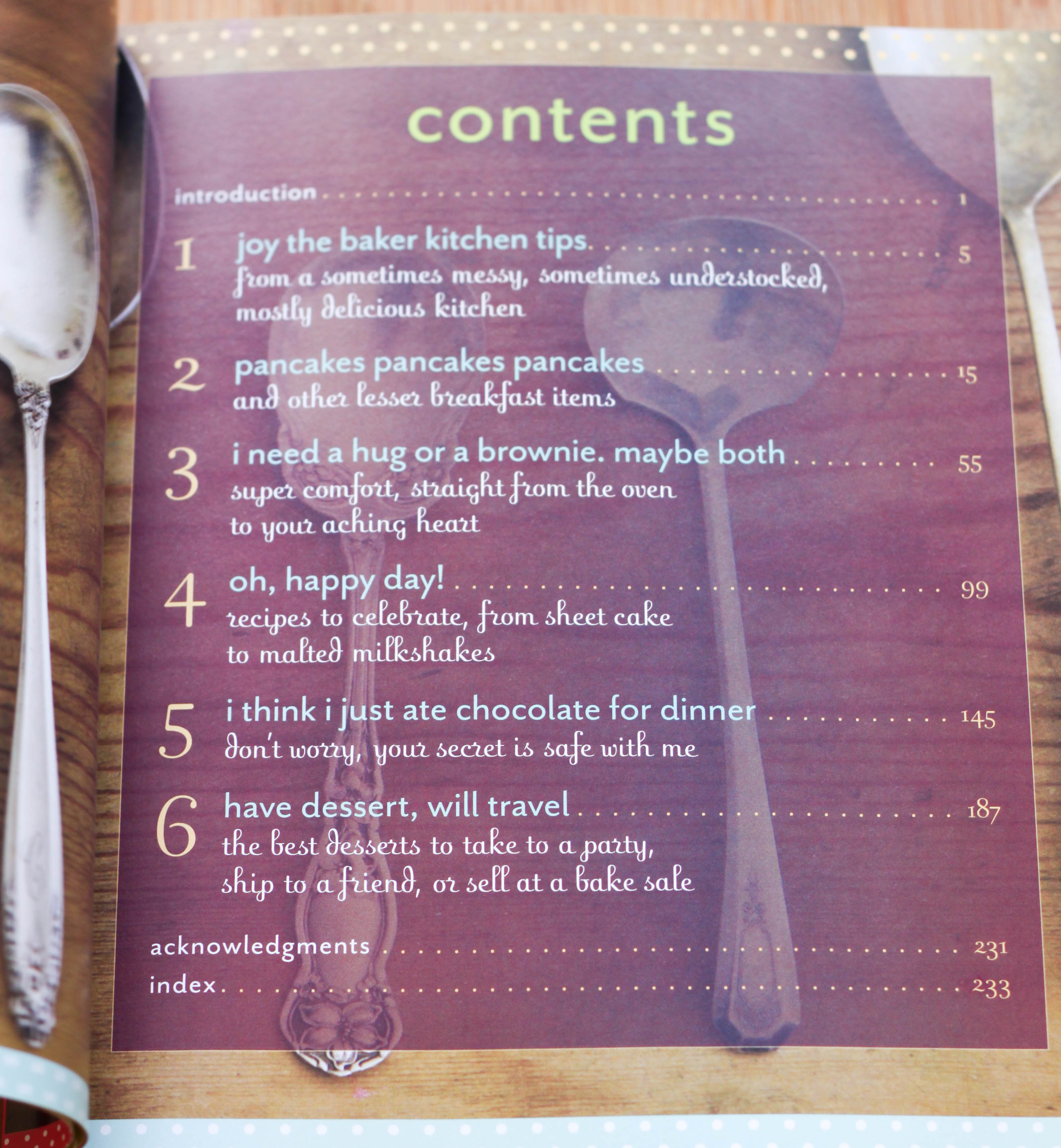 I love the chapter titles. If you've read her blog, you can imagine that the recipe headnotes are fun and entertaining, and the recipes are mouth-watering. She includes everything from the "best chocolate buttercream frosting" (there is a secret ingredient I never would have thought of adding!) and "man bait" apple crisp to oatmeal cookie pancakes and kale spinach banana peanut butter smoothie.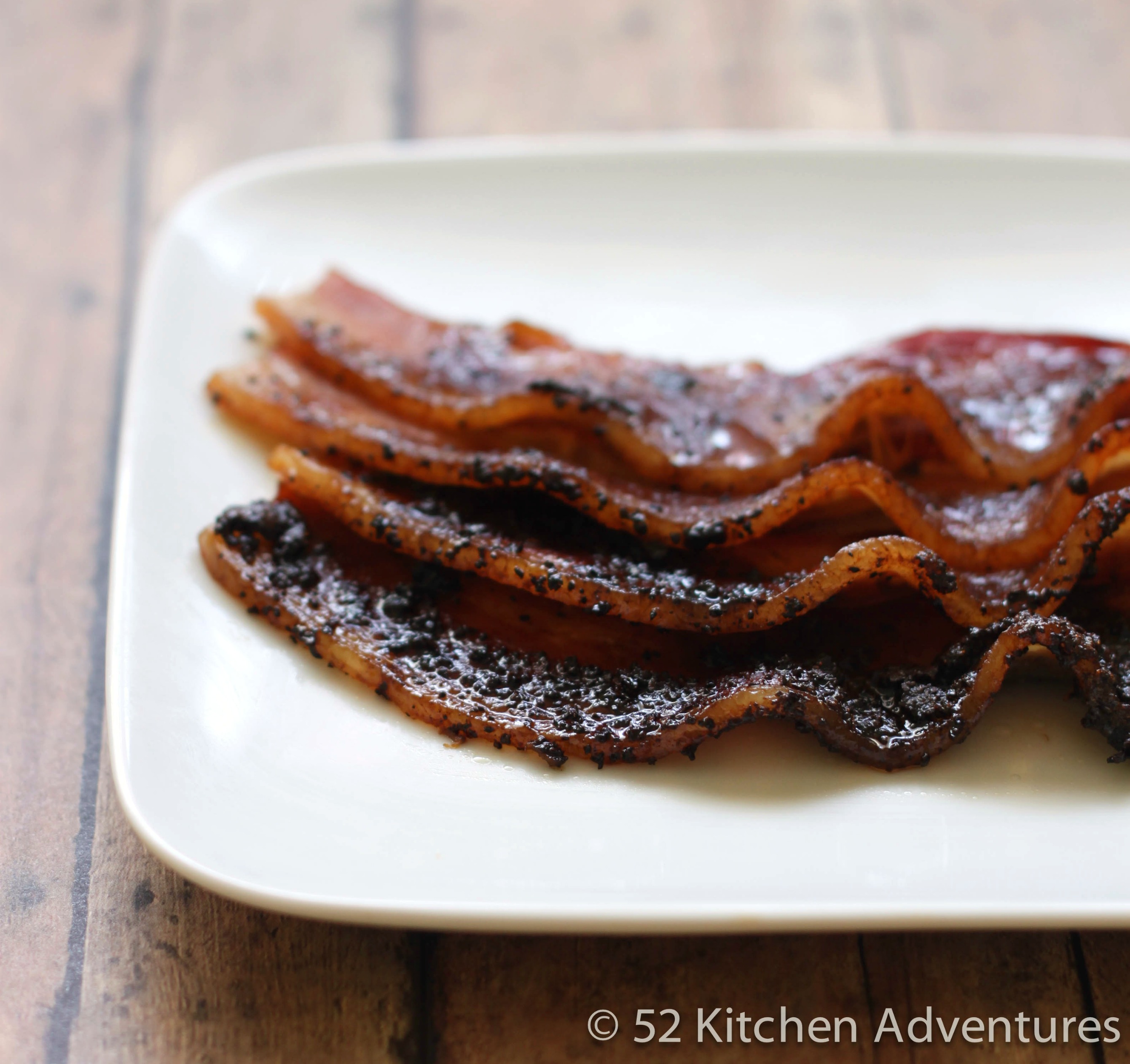 I've only had the chance to try one recipe so far, and it had to be the coffee bacon. You marinate bacon in a mix of coffee grounds, molasses, and chili powder, which sounds strange, I know. I was so intrigued that I had to give it a try, and turns out it's amazingly good! The bacon comes out with a smoky, earthy, and slightly sweet flavor. You definitely have to try it, and you're in luck because you can enter to win the cookbook through the Rafflecopter widget below…
Good luck!