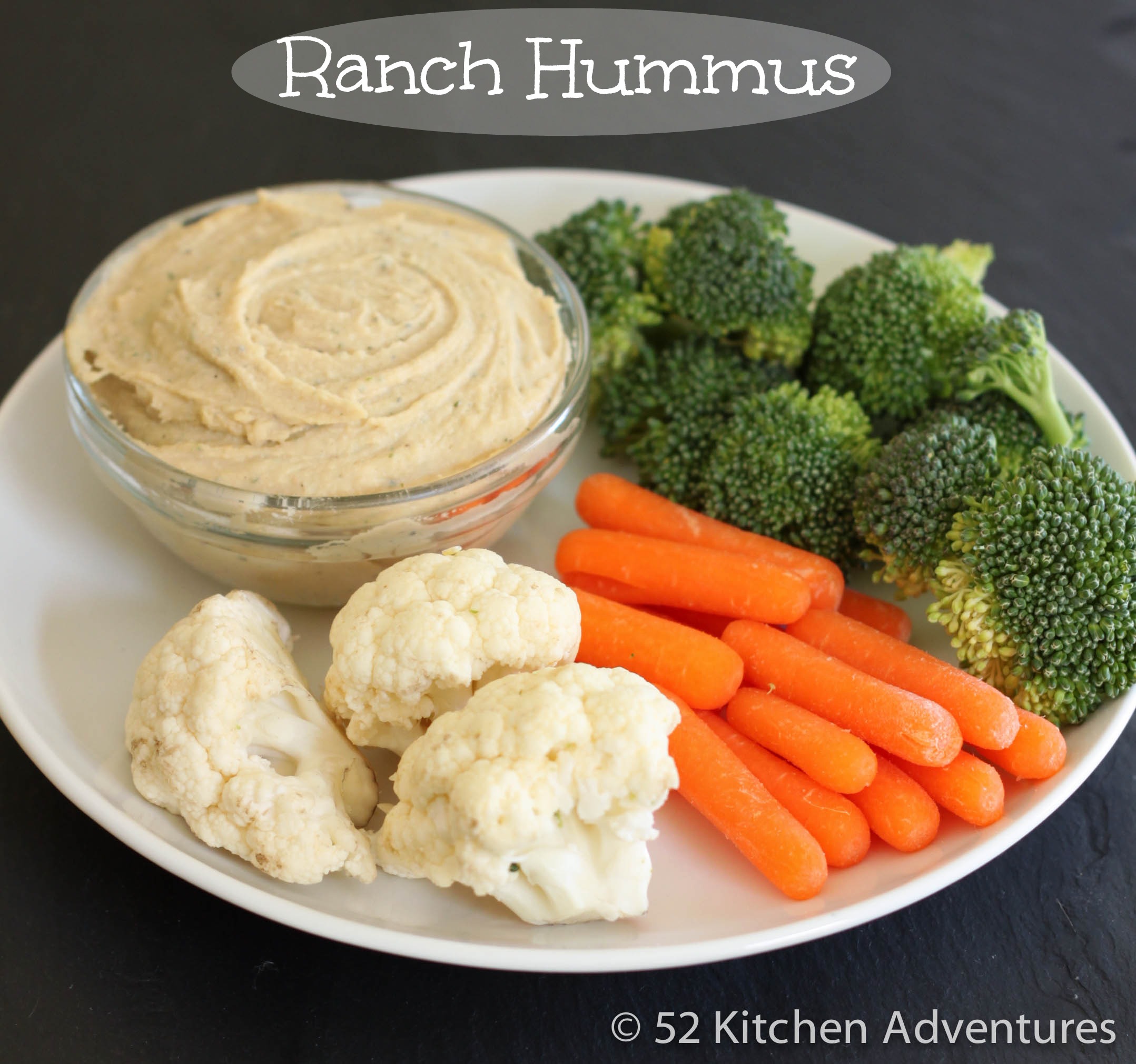 Hummus is one of my go-tos when I want a great snack. It's healthy, tasty, and filling, plus it goes so well with so many things – veggies, pita bread, crackers, tortilla chips…the list goes on. I bake so much that I need regular breaks from sugar and make sure to eat healthy things like hummus in between.
Hidden Valley® challenged me to remix a classic recipe with their Original Ranch® Salad Dressing or Seasoning Mix and as I was trying to think of something to makeover, hummus crossed my mind. Ranch + hummus – why not? Hummus comes in lots of flavors and ranch is such a classic snack flavor. Who doesn't love ranch chips or dipping a baby carrot in ranch dressing?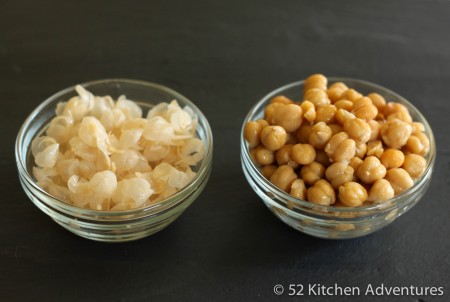 Since I was doing a remix of hummus, I decided to try out a new technique too. I read about this trick to make the smoothest hummus ever – remove the chickpea skins before blending them. It was a little time consuming, but it really did make the hummus smooth! I won't do this every time I make hummus, but if I'm bringing it to a party or having people over, I will definitely go this extra step to make an impressive dip.
It's pretty easy to remove the skins. Put a chickpea between your thumb and forefinger and squeeze. The skin will pop off and you can toss it and keep the skinless chickpeas for the hummus.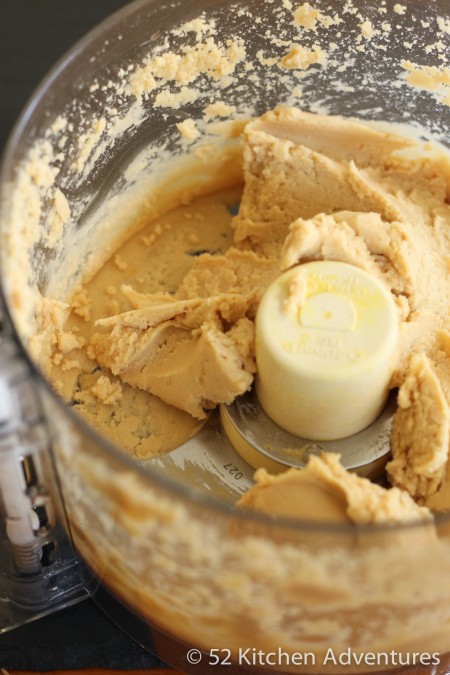 Blend the skinless chickpeas by themselves first.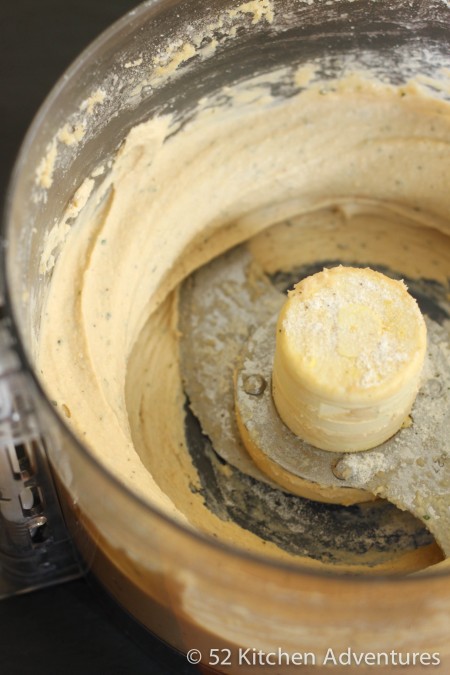 Then add ranch seasoning, lemon juice, and tahini and blend until smooth.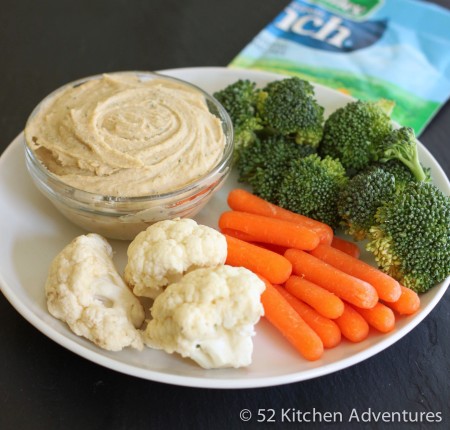 That's it! Now you've got some ranch flavored hummus, which is a fun flavor to try (I bet kids would love it!). Ranch can definitely make an old recipe exciting and new again. My BFF Annie uses it to flavor her turkey burgers for a flavorful kick and there are tons of ranch remix recipes out there. What other classic recipes would you remix with ranch? Share your ideas in the comments section and submit your best one to the Ranch Remix contest!
Ingredients
Instructions
Drain the can of chickpeas, setting the liquid aside.
Optional: remove the skins from the chickpeas for a very smooth hummus.
In a food processor, blend the chickpeas for 1 minute.
Add tahini, lemon juice, and ranch seasoning mix. Blend for another minute until combined.
While machine is running, add reserved liquid from chickpeas, 1 tablespoon at a time until hummus is very smooth and creamy (I used 3 tablespoons).
Cover and refrigerate until ready to serve.
https://www.52kitchenadventures.com/2013/03/25/ranch-hummus-recipe/