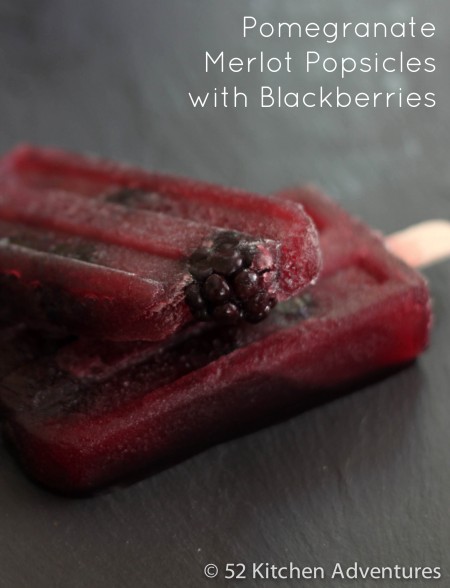 Hi, my name is Stephanie…and I have a confession to make. It's nothing illegal or illicit. It's not really a vice…unless it's consumed in large quantities. The fact is, I've become slightly obsessed with boozy popsicles.
It all started with the tropical strawberry daiquiri popsicles I made a few weeks ago. Around the same time, Daisy over at Daisy's World made some amazing white sangria ice pops. At that point, I started putting together a list of must-try boozy popsicles – everything from blood orange margaritas to watermelon mojito (no more links for now – I'll share my complete list of must-try recipes soon!). So when I received some samples of Black Box Wines, you know where my mind went.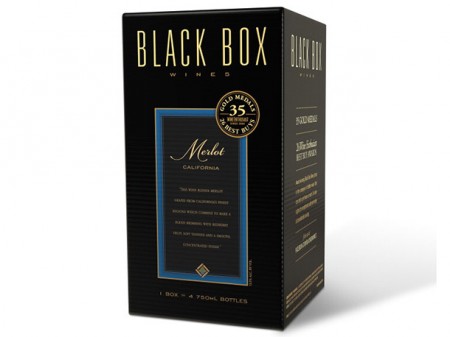 I wasn't really sure how this boxed wine would taste, but I was pleasantly surprised when I opened it up. First of all, the packaging is classy and sleek (think little black dress for boxed wine), plus it had a seal proclaiming it's won tons of gold medals from Wine Enthusiast. When I got to tasting, I wasn't surprised. The merlot is very smooth, with hints of fruit (they say it has aromas of leathery plums and cinnamon-spiced oak). I thought it might pair nicely with some pomegranate juice, and I was right – the popsicles came out just sweet enough without being too sweet and the flavors went well together. This is definitely a grown-up popsicle.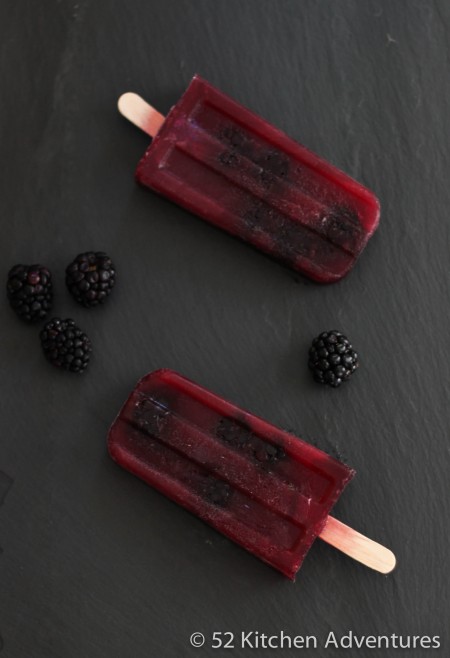 Before I poured the liquid into the popsicle molds, I placed some fresh blackberries into them. I thought the seeds in the berries might give it an unappealing texture, but they don't. They add a nice texture to the pops – a little chewy but not hard. If you like to eat frozen berries, you'll like blackberries in popsicles. (And if you've never tried eating frozen fruit, try snacking on some frozen blueberries on a hot day. So good.)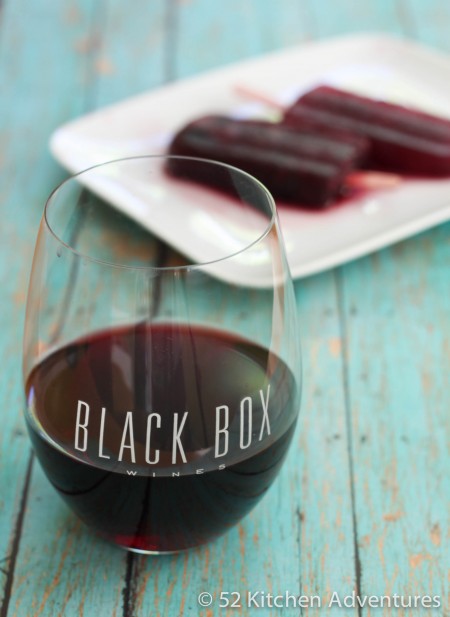 Beyond tasting great and coming in really convenient, easy to transport packaging, Black Box Wines are also a steal: 4 bottles of wine in 1 box! They're good for up to a month, so you don't have to have a big party to finish it all in 1 night (although these would be great for a party, especially a picnic or BBQ). I have plenty left over from my popsicle experiments, so I've been able to enjoy a glass each time I eat one. A definite bonus!
Pomegranate Merlot Popsicles
Recipe can be easily doubled
Ingredients
1 cup of Black Box Merlot
1 cup of pomegranate juice
1/3 cup of simple syrup (equal parts sugar and water, cooked until the water boils and sugar dissolves)
Blackberries
Instructions
In a bowl, stir together wine, juice, and simple syrup. Add additional simple syrup to taste.
Place blackberries inside of your popsicle mold. Pour wine mixture into each mold and insert stick. Place in freezer for several hours, until fully frozen.
https://www.52kitchenadventures.com/2013/06/26/pomegranate-merlot-popsicles/
It's time to think inside the box. Available in ten delicious varietals and two sizes (3L and Tetra), Black Box Wine will have you ready to lose the bottle! Black Box Wines is perfect for all your summer gatherings!
This is a sponsored conversation written by me on behalf of Black Box Wines. The opinions and text are all mine.
More recipes you'll love: