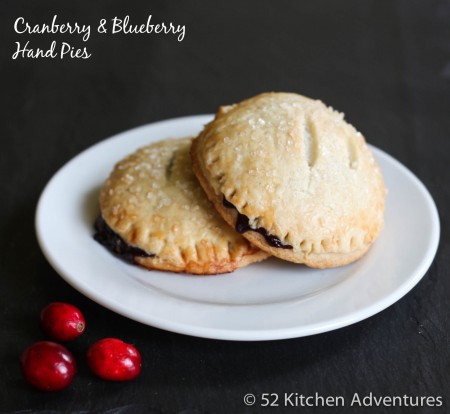 Cake or pie? I believe most people fall into one camp or the other. Me – I'm a well documented cake person. Just take a look at my dessert recipes: tons of cupcakes, cookies, cake pops, etc…and not even a section for pie. My husband, on the other hand, is a decided pie fan. The holidays are traditionally a time for pie, so every year I think, "I need to try making a pie." And something conveniently distracts me, like Cinnamon Roll Cupcakes or Irresistible Cranberry Orange Cookies.
This year, something clicked. I love cranberries and always make homemade cranberry sauce for Thanksgiving (it is so easy and better than canned – add it to your menu this year!). I was dreaming of ways to make it differently and realized I'd never heard of a cranberry pie. But why not? Homemade cranberry sauce is similar to pie filling consistency. I did a little research and found Nantucket Cranberry Pie/Cake, but I really wanted a berry pie that used cranberries.
Fast forward to discovering this Cranberry and Wild Blueberry Pie from Bon Appetit – yes, please! Making pie crust still intimidates me, so I picked up my favorite frozen dough from Trader Joe's. I love it because it has all normal ingredients I can pronounce and would use myself. And while there are lots of reasons to make hand pies (they're adorable, portable, and everyone get their own dessert to name a few), I have to be honest and admit I made them partially because I'm also intimidated by making an entire pie.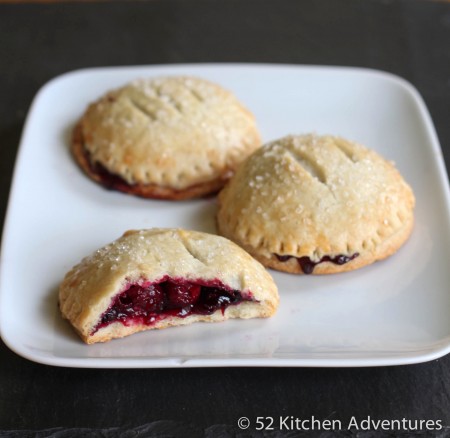 (more…)