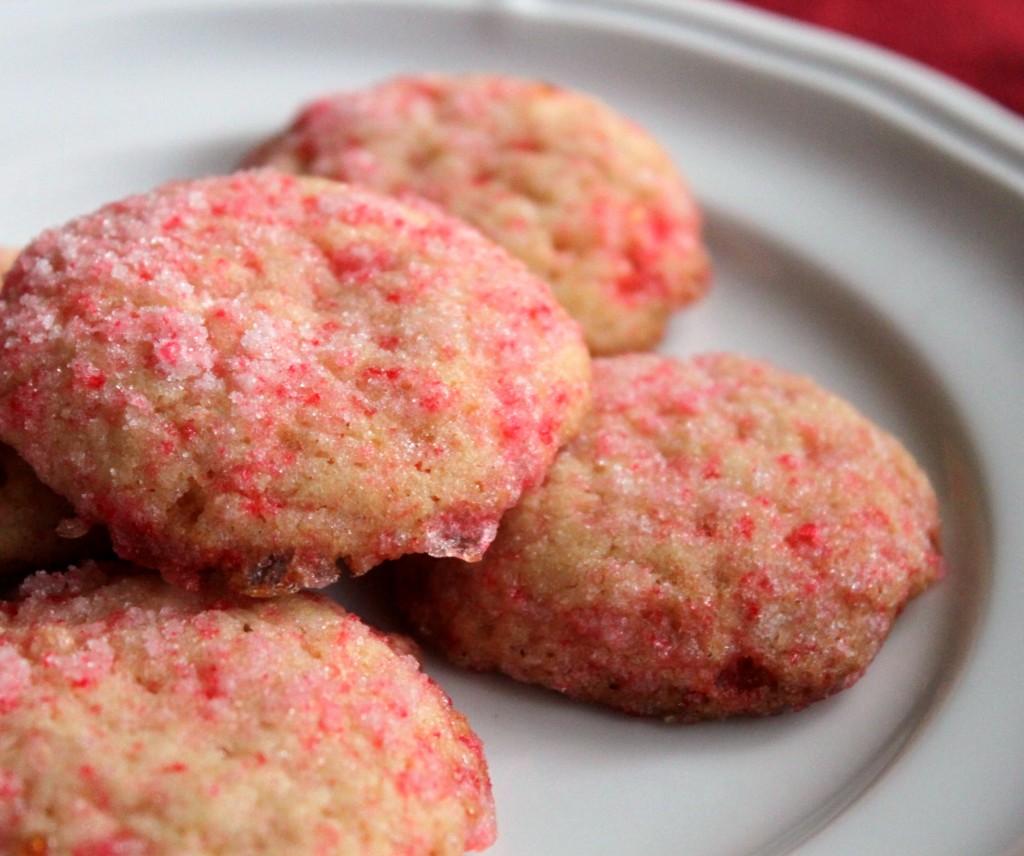 I finally made some holiday cookies (I usually make lots of kinds and give them to friends, but the chai tea mix took the place of a lot of that this year) and I have found one of my favorite holiday cookies ever: sparkling peppermint sugar cookies. These sugar cookies have crushed candy canes in the dough, and are rolled in a combination of sugar and more crushed candy cane to give them a sparkly pink color and lots of minty flavor.
I got the recipe from We Are Not Martha, although I omitted the mint extract that they used. By putting candy canes in the dough and rolling the dough in more candy cane, they came out very minty. Also, I used a food processor to pretty much pulverize the candy canes into dust. This gave them some pretty pink and red coloring, without chunks of candy in them. By baking them for 8-9 minutes, I ended up with over 30 very soft and minty sugar cookies. If you're in the mood for some holiday baking, I definitely recommend this recipe!
What is your favorite holiday cookie?
More recipes you'll love: