It's week 52! While the 52 Kitchen Adventures are officially over with this post, as I mentioned here I will continue blogging. And I have at least 1 more unusual ingredient coming up: Buddha's hands.
Thank you all for taking this journey with me. It's been fun but I have to admit I'm glad to be done. And proud that I did it! 52 weeks without a break. Whew. Time for a celebration. Happy New Year!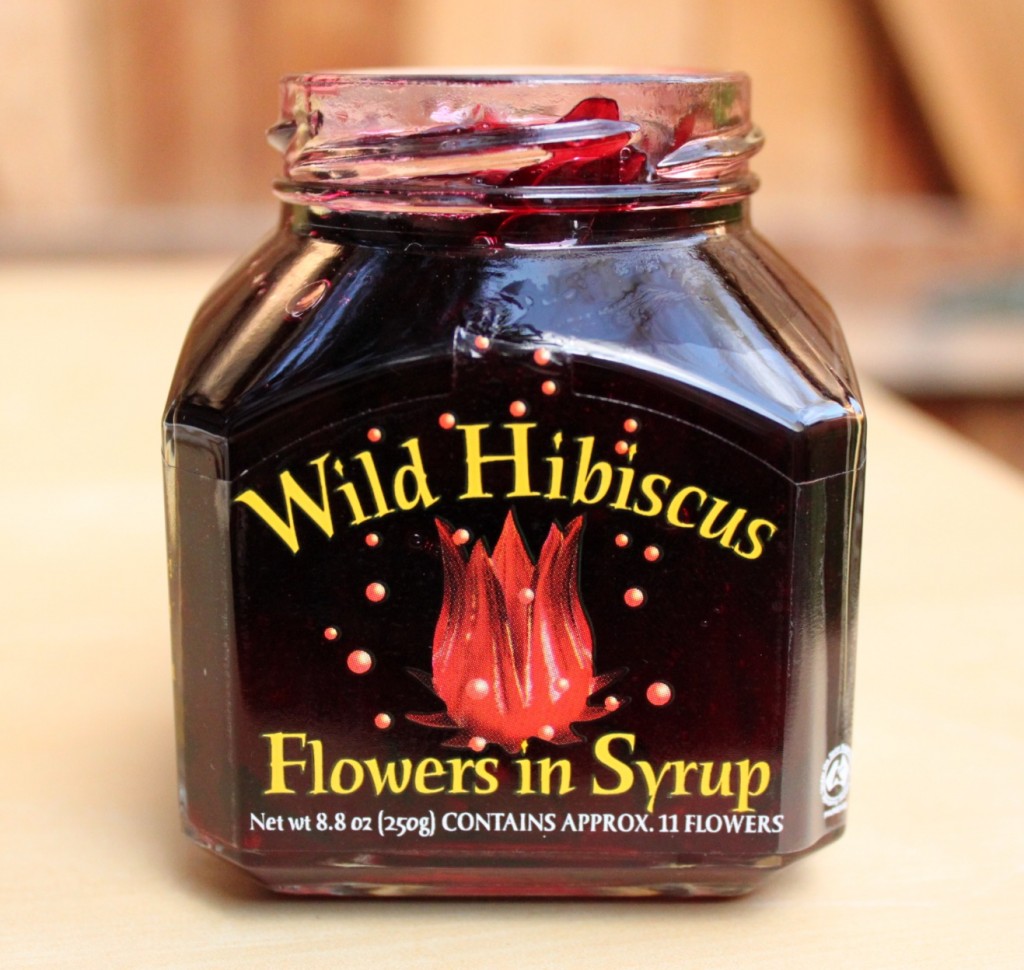 For Christmas, my brother and sister-in-law gave everyone cute baskets full of different fun and gourmet foods (a great idea that I may shamelessly copy in the future!). One goody in my basket was hibiscus flower in syrup, which they found at Safeway of all places.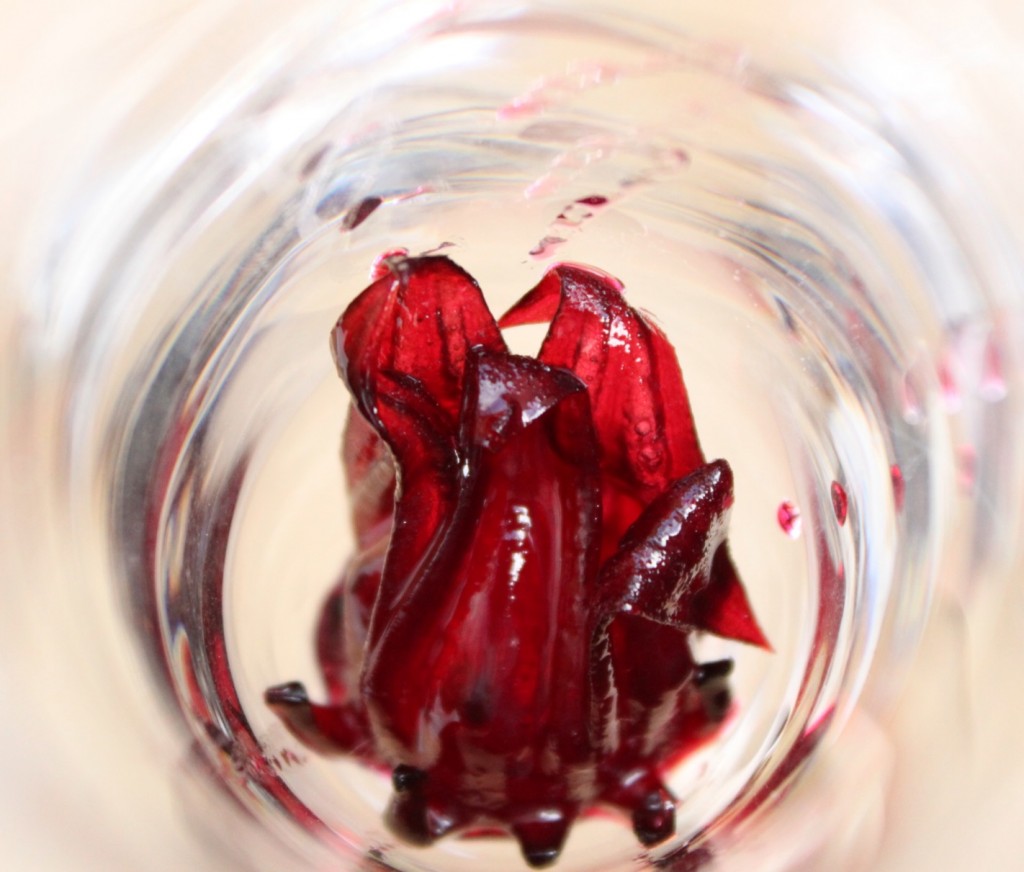 The jar recommends placing them at the bottom of a glass and pouring sparkling wine or champagne over them, which opens up the flower and makes the drink a delightful pink color. There were also other recipes attached, including a cheesecake and several cocktails made with hibiscus flowers, including a daiquiri, mojito and martini. The first thing I tried is the sparkling wine method. Above you'll see the flower at the bottom of the glass.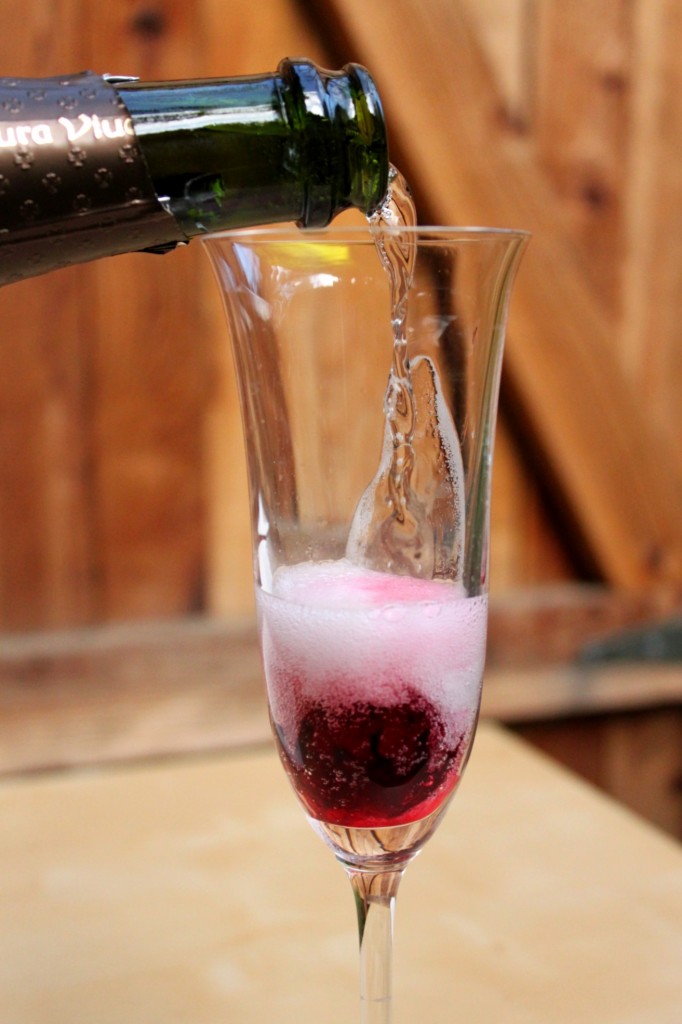 Once you drink the beverage, you can eat the flower, which is edible (obviously). It's sweet, a little crunchy, and has a similar flavor to rhubarb and raspberry. They really have a great flavor, look exotic and fun – I definitely recommend picking up a jar if you ever see these around. Isn't this a great idea to spruce up New Year's Eve champagne toasts?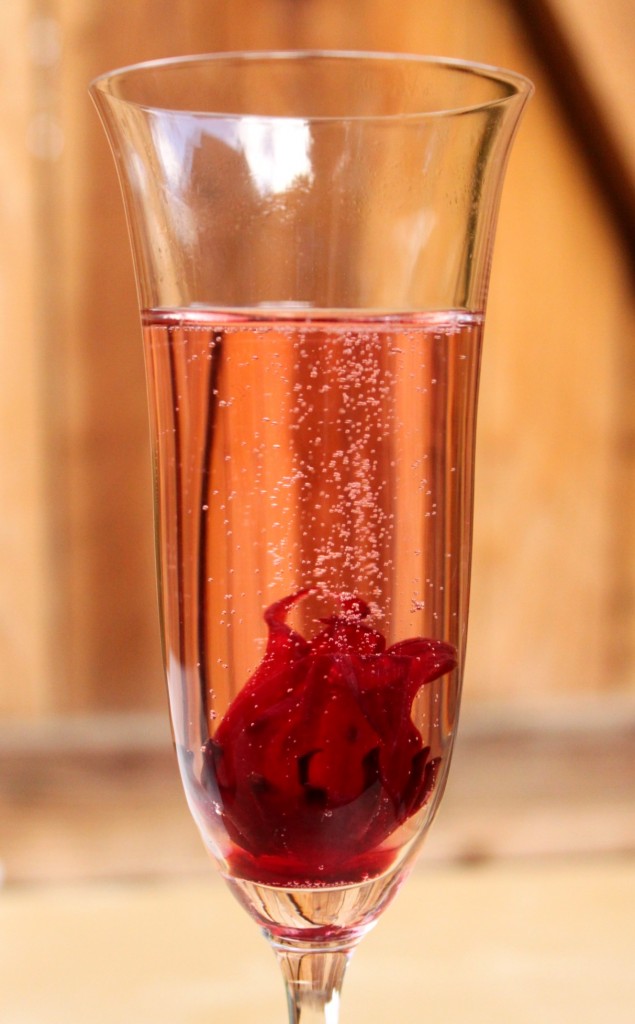 Hibiscus is actually a genus of flower, containing over 200 species native to warm and tropical regions all over the world. The jar I have is from Australia. In different countries, different species of the flower are used for many purposes, from tea and jam to paper making and a natural food coloring. Hibiscus flowers are considered to have medicinal properties in traditional Indian medicine, to cure ailments including a cough and to prevent hair loss and greying. A USDA study showed that drinking hibiscus tea lowers blood pressure in pre-hypertensive and mildly hypertensive people.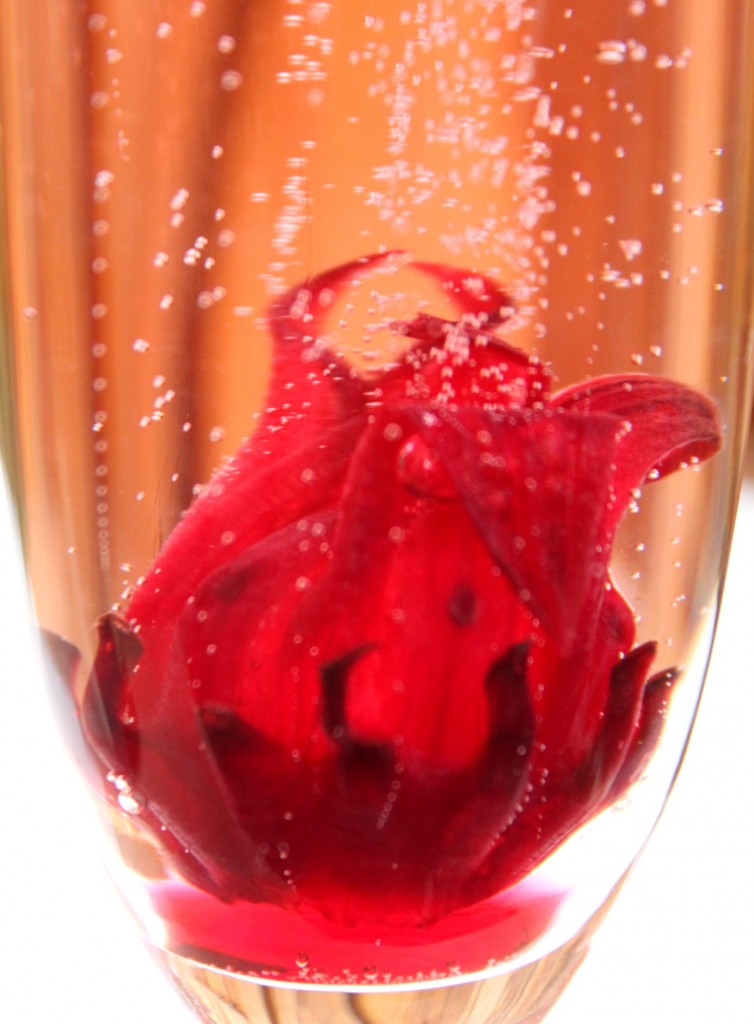 On a totally different note, in Tahiti, wearing a single hibiscus flower behind your ear indicates you're available for marriage. Out of all these varied uses, my favorite use of hibiscus flowers comes from the Phillipines: children crush them until sticky juices come out, then use hollow papaya stalks as straws to blow bubbles from the juices. I might have to try that next!
I still have 10 more flowers. Any recipe requests or recommendations?