Welcome to a new segment: Slow Cooker Monday! Look for slow cooker recipes here every Monday. Please leave a comment here or contact me if you have any requests.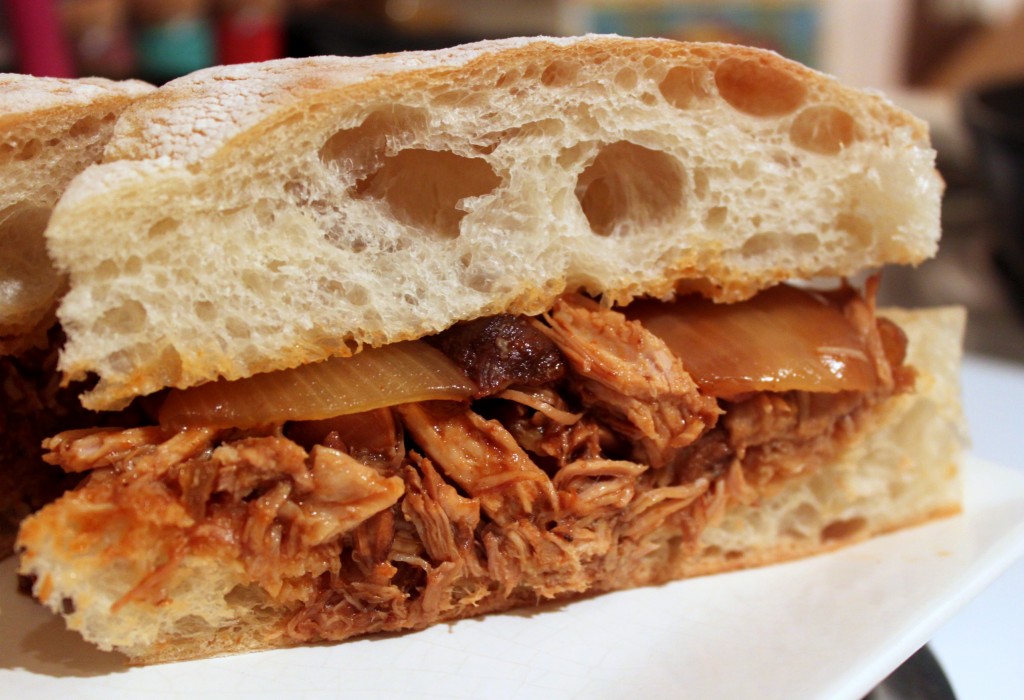 Once a week we now have a slow cooker day in my house. While our schedules typically vary wildly, there's one day when both Russ and I get home between 6:30-7pm, leaving little time to cook. It's a beautiful thing to come home to a hot, homemade meal and a house that smells good after a long day at work.
I leave the house pretty early, so I pop some food into the cooker, set it to low for 8 hours and it automatically switches to warm after that. This week was pulled pork, which was a challenge because of my pledge to abstain from eating refined sugars this month. Russ thought it couldn't be done, but I found 2 different BBQ sauces sweetened without sugar (one with agave, the other honey). I even found some ketchup (the base of homemade BBQ sauce) that works for me – one sweetened with agave and another totally unsweetened.
I used a store bought BBQ sauce sweetened with agave, but I think next time I'll make my own. You can adjust the spiciness of this dish to as mild or hot as you want by adding more cayenne, hot sauce, or a spicy BBQ sauce. Any way, you'll end up with tender, juicy, flavorful pulled pork that makes a very satisfying dinner.
Slow Cooker BBQ Pulled Pork
Makes around 4-6 servings
1 medium onion, sliced however you prefer (you can even chop if you don't want big pieces)
3 cloves garlic, chopped
1.5 lb. pork shoulder roast
2 C BBQ sauce
Cayenne pepper
Salt and pepper to taste
1 loaf of ciabatta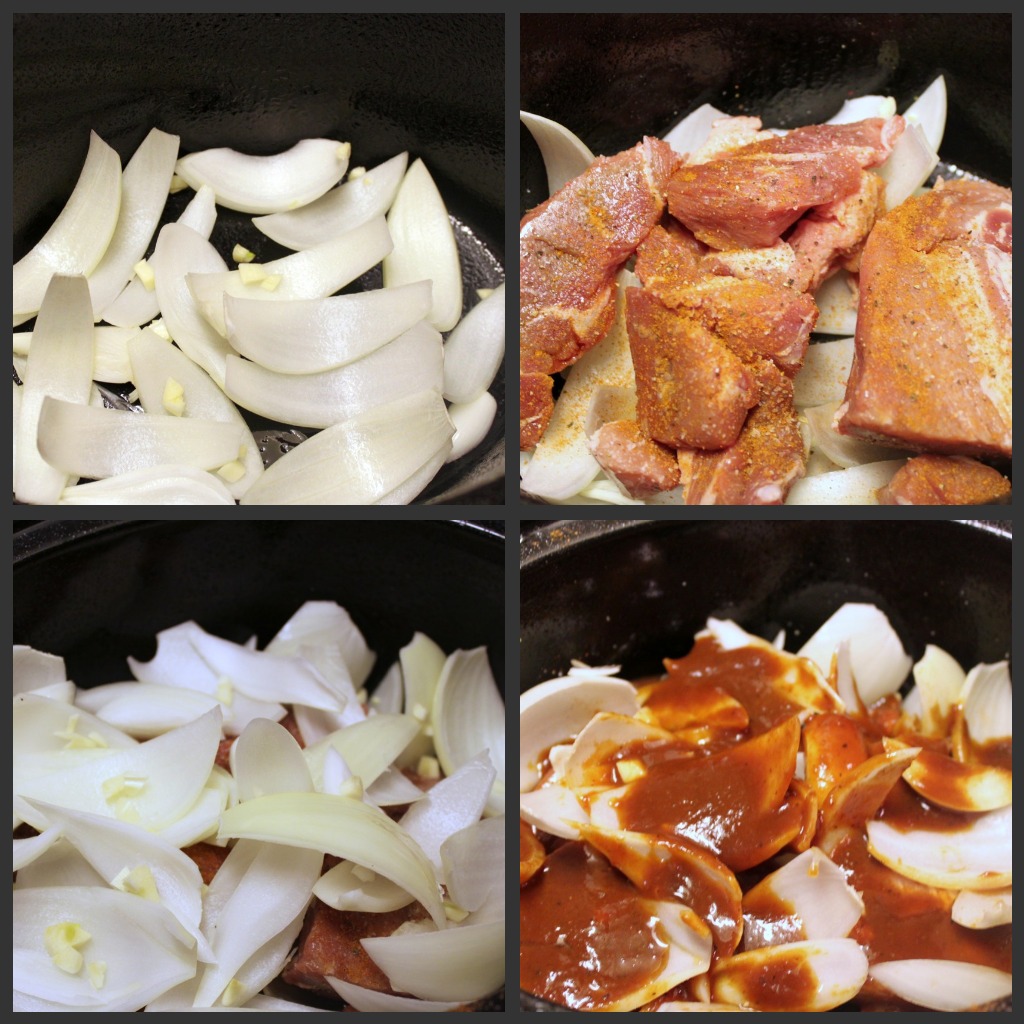 Place half of the onions and garlic at the bottom of your slow cooker. Add in pork and season with cayenne, salt and pepper. Add in remaining onion and garlic, then pour BBQ sauce over everything. I also added 1 cup of warm water, but that watered down the sauce more than I liked.
Cook on low for 8 hours.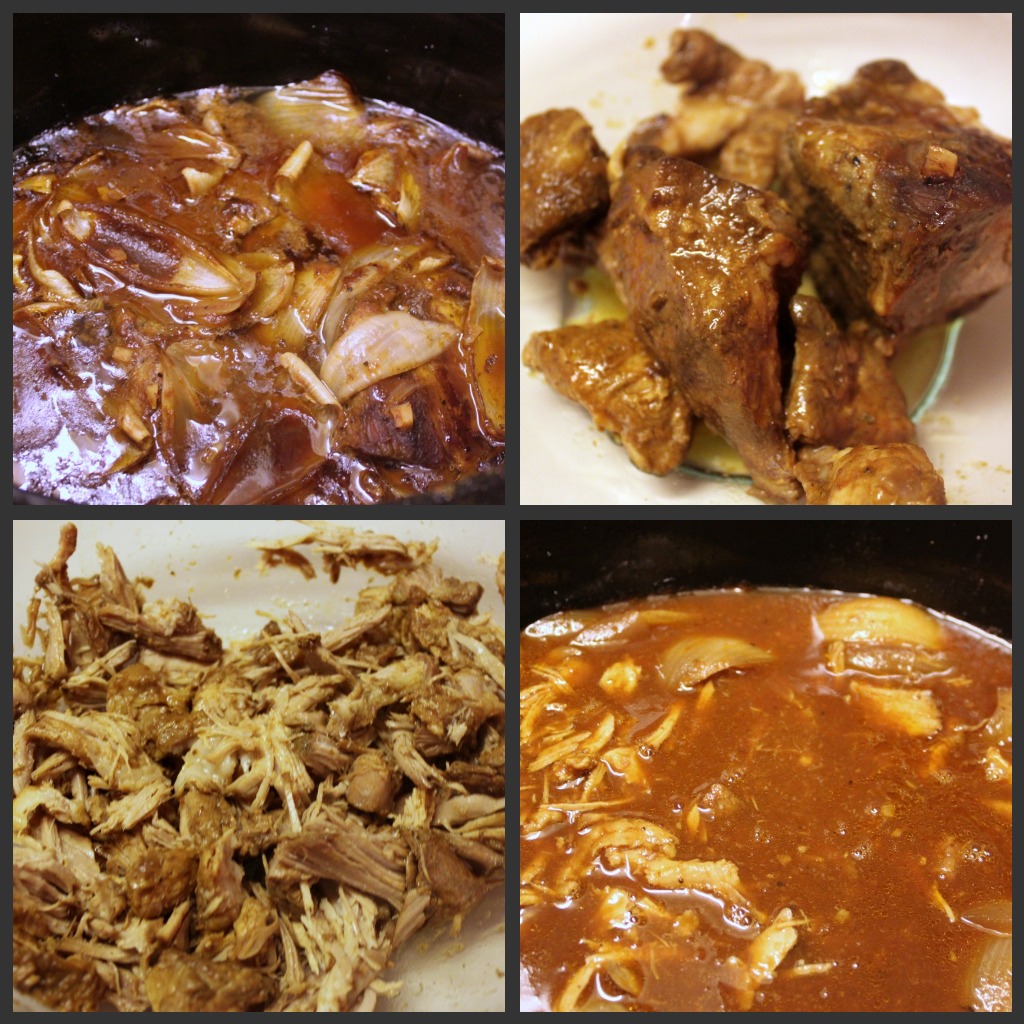 After 8 hours, take the meat out of the slow cooker. Place in a bowl and shred with 2 forks. Return shredded meat back into the slow cooker to soak up sauce and warm back up.
Slice ciabatta bread and toast. Using a slotted spoon, scoop meat out of the slow cooker and put between 2 toasted slices of ciabatta.